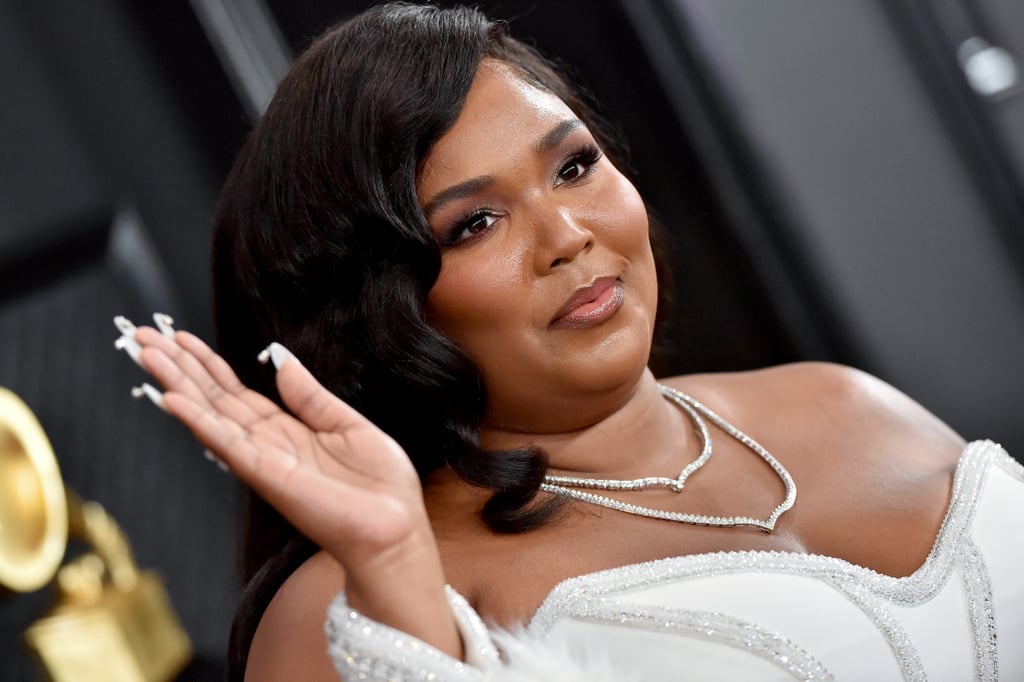 Lizzo's Crystal French Manicure Was Almost Enough to Distract From Her Fishnet Dress — Almost

Lizzo's look for Cardi B's birthday party was a present all on its own. The inimitable singer attended the star-studded Los Angeles bash on Oct. 11 wearing a custom iridescent fishnet dress, and though the sheer number certainly snatched our attention, we also found ourselves admiring the rhinestone-covered butterfly clips sprinkled around Lizzo's high ponytail, and how they matched her manicure.
Done by nail artist Britney Tokyo, Lizzo's nails consisted of square acrylics with a light pink polish and rhinestone crystals meticulously placed at the tips to create a french manicure mani design. Lizzo is known to frequently switch up her nails — once making them look like planks of wood to match her campy outfit for the 2019 BET Awards — and so this crystal creation is only the latest in a series of impressive manicures. Check it out ahead.
Source: Read Full Article