According to his family, the bassist and keyboard player of the electronic band passed away in his hometown of Manchester on November 6 after living 'a happy life.'
AceShowbiz –Andrew Barker, the bassist and keyboard player for British electronic group 808 State, has passed away after a short illness.
His band mates shared the sad news of his passing to Twitter on Sunday, November 7.
"Its with a heavy heart to inform you of the passing of Andrew Barker [sic]. His family and friends asks that people respect their privacy at this time but remember him for the joy he brought through his personality and music. You'll be sadly missed," a post shared to the band's Twitter account read, alongside a black-and-white photo of him smiling.
Band members also shared a statement to the Manchester Evening News from his immediate family, which stated in part, "After a happy life Andrew Barker experienced a short period of illness and passed away in his hometown of Manchester yesterday, Saturday 6th November 2021…"
Tributes from fellow Manchester musicians have poured in following the sad announcement.
"Happy Mondays" singer Rowetta tweeted, "Absolutely heartbreaking news. Love you and will miss you Andy Barker."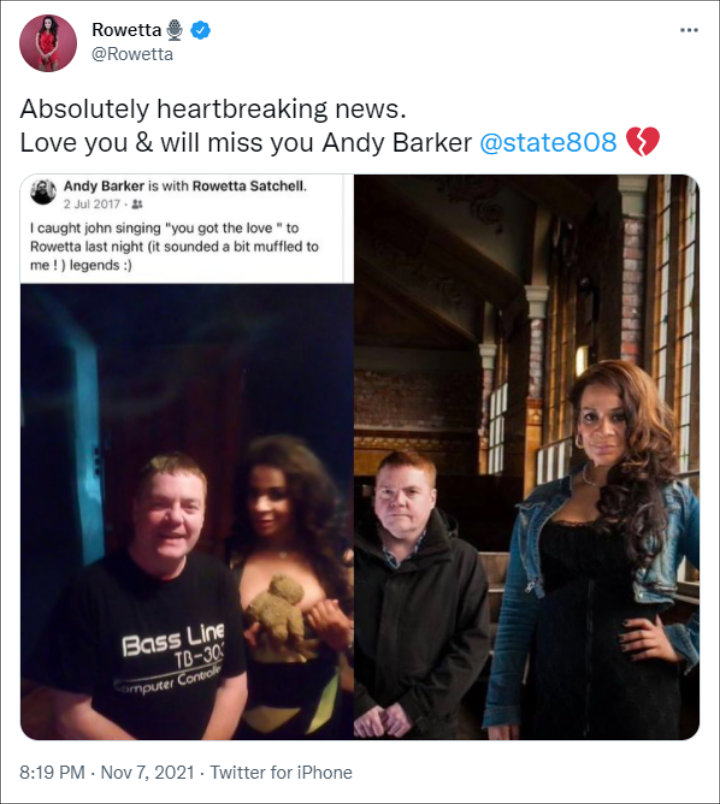 Rowetta shared a tribute to Andrew Barker via Twitter.
DJ Dave Haslam, a former regular at Manchester's famed 1980s Hacienda venue, wrote, "So sad to hear this about Andy Barker of 808 State. I first met him 35 years ago. He was a bringer of joy, a totally delightful fella."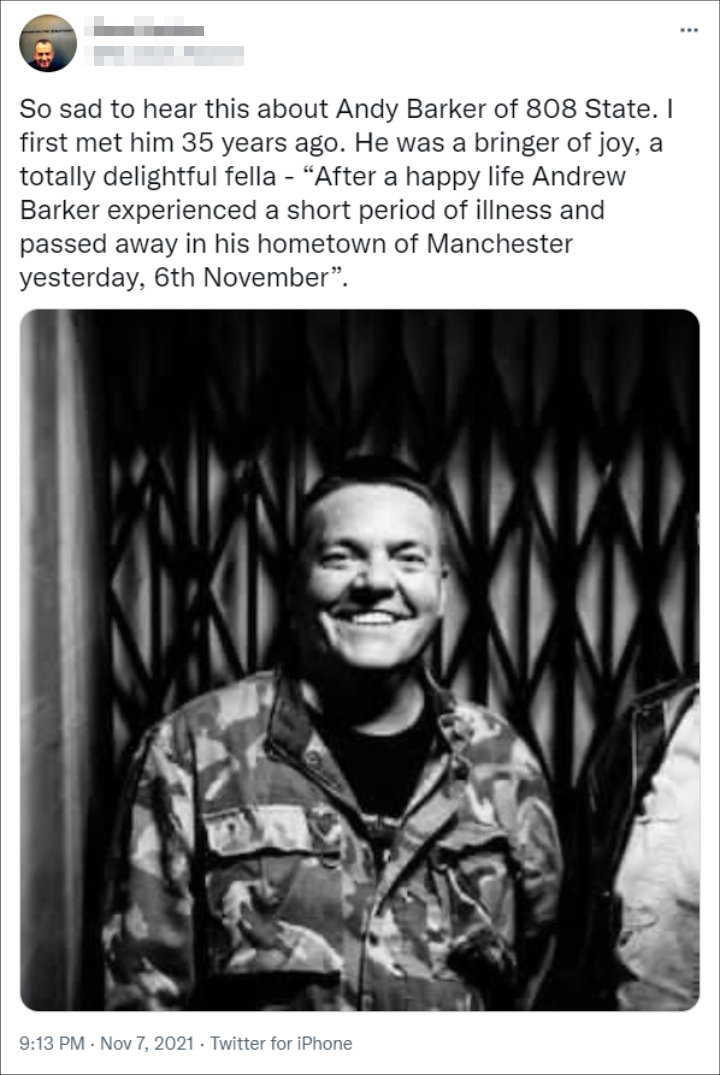 DJ Dave Haslam expressed his condolence following Andrew Barker's passing.
The band, which formed in 1987, took its name from the Roland TR-808 drum machine and rose to fame in 1989 when its song Pacific State was championed by BBC Radio 1 DJ Gary Davies.
Source: Read Full Article