While his ex-fiance and the 'Justice League' actor are spotted together again, the former MLB player insists in a social media post, 'anything that doesn't serve me is clearing out of my life.'
AceShowbiz –Alex Rodriguez has teased about moving forward with a "new beginning." As his ex-fiancee Jennifer Lopez was spotted spending more and more time with her former flame Ben Affleck, the former MLB player dropped a cryptic social media post in which he hinted at a "new phase" of his life.
On Sunday, May 23, the 45-year-old took to his Instagram Story to share the wordy post. His Story read, "I am about to step into a new beginning in my life. Anything that doesn't serve me is clearing out of my life."
"New energy is emerging. New levels are unlocking for me mentally, physically and spiritually," A-Rod continued. He concluded the post with a statement that read, "I am remaining patient and know that this new phase of my life is coming."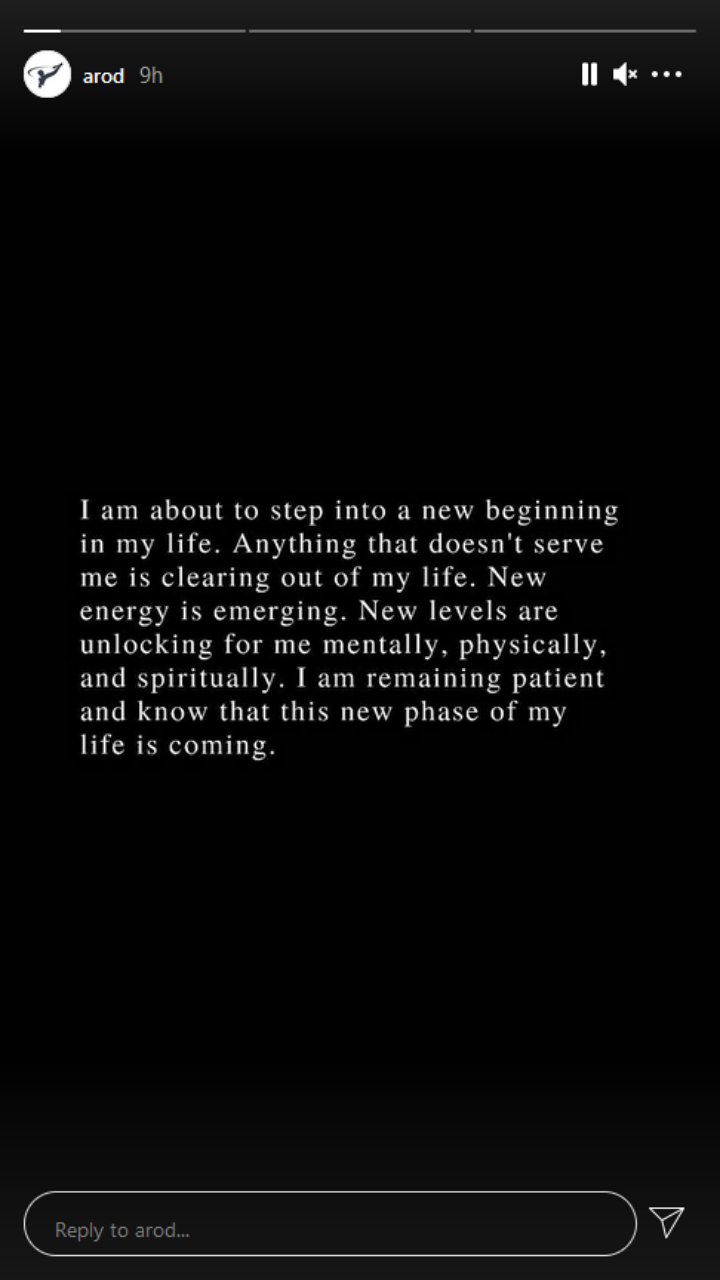 Alex Rodriguez hinted at 'new phase' and 'new beginning' in his Instagram Story.
On the same day the retired baseball player uploaded his "new beginning" post, his ex J.Lo was caught spending time together with Ben in Miami, Florida. The former couple was seen walking outside together with the "On the Floor" hitmaker smiling ear-to-ear and the Oscar-winning actor standing behind her.
The "Hustlers" actress and the "Batman v Superman: Dawn of Justice" actor's Miami outing came just three days after she was reported going to Los Angeles to support her close friend who lost her mother. At the time, a source told PEOPLE, "Jennifer flew to L.A. to be there for her friend and producing partner. She was there to hold her friend's hand and attend the funeral."
A separate source added that the "Let's Get Loud" singer "spent time with Ben," while in the city. Offering more details, the insider told the publication, "They have kept in touch every day since their Montana trip. It's a tricky situation since they live so far from each other, but they both seem committed to making things work."
Another source informed E! News, "They were excited to reunite after being apart for a few days. She had a break in her work schedule and wanted to see him again." The insider also spilled, "It's all very new and exciting even though they have known each other forever. It's been fun to get to know each other all over again. They are both very happy with where things are and where they are going."
Source: Read Full Article