Be it her acting ability, striking beauty, or relationship history, Angelina Jolie is famous for a lot of reasons. The media has dissected her personal life for over two decades. For all of the talk about Jolie, however, there is one thing you may not know about her. The now-47-year-old has had a lifelong fascination with knives.
Jolie's mother inspired her interest in blades. The Salt actor has continued the family history by teaching one of her kids how to appreciate these weapons safely. 
Angelina Jolie mastered the blade as we all watched her movies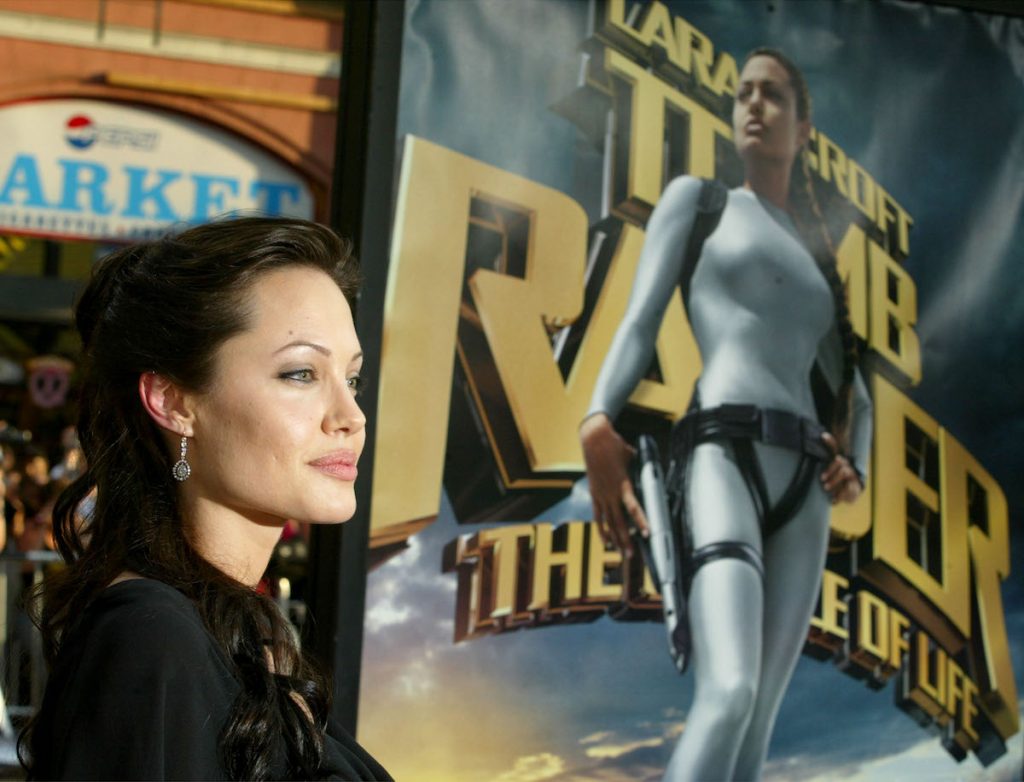 Knives were already involved in a peculiar story about Jolie's love life. But her interest in the objects goes much deeper. The Eternals actor owns an extensive knife collection. While the total size and contents of the collection are not public knowledge, it's clear Jolie has put a lot of time and money into collecting them. 
One staple of her collection involves handmade balisong butterfly knives by the late Darrel Ralph, who died in 2021. These blades took months to create, and list on Arizona Custom Knives as generally costing between $1,000 and $2,000 per knife. 
On an even higher scale are William Henry's luxury folding knives. Made to resemble high-end jewelry as much as serve as functional tools, these knives are made with natural material, state-of-the-art alloys, and rare metals. According to J.R. Dunn, it takes over 30 artisans over seven months to make just one blade. On average, they cost between $1,200 and $1,300. But the most expensive ones, which you can see on Henry's website, will run you $12,000. Oh, the rabbit holes you can go down when you're worth millions of dollars. 
Angelina Jolie's fascination with knives is borne from a familial bond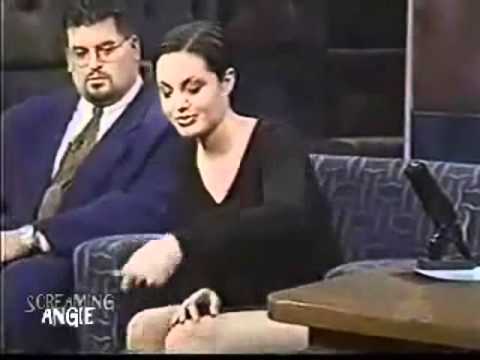 Her choice in roles give Jolie the pathway to learn a lot about weapons. However, her interest in knives was sparked by time with her mother, the late actor Marcheline Bertrand. They often went to Renaissance fairs together, where a young Jolie was struck by the designs of the different blades and began to collect them when she was 11. 
Jolie explained her hobby in an old interview with Conan O'Brien, which you can see above. "It reminds you of history. There's just something beautiful about them and [the traditions] of different countries with different weapons or blades. There's just something beautiful about them to me," she said. Jolie goes on to do impressive tricks with a butterfly knife Conan just happened to have on his desk. 
This isn't the only time knives have been used to cultivate her celebrity persona. During a photo shoot with celebrity photographer George Holz, Jolie improvised and brought a big kitchen knife with her onto the set. Despite the weirdness of the situation, Holz explained to The New York Post that he was never concerned about Jolie hurting herself. 
"Angelina was not afraid. I wasn't worried that she was going to cut herself; that didn't cross my mind," he said. "She's an edgy person. I don't think the editor was around for this. She would have had a heart attack."
Jolie is teaching her children to appreciate knives
Knife fandom is a new family tradition in the Jolie household. In a 2008 profile for W Magazine, Jolie revealed that her son Maddox, who was seven at the time, was developing his own fondness for daggers, and that she had procured some beginner's knives for her boy.
The notion that a parent was buying potential weapons for her young child was understandably controversial in some quarters, but Jolie made it a point to say that the blades were so blunt that Maddox couldn't hurt himself or anyone else. 
Each purchase also came with a conversation about violence and responsibility. As the actor put it, "We talk about samurais and about the idea of defending someone as good. We talk about everything." 
It is certainly an odd scenario. But every family has quirks. Some people pass down recipes. Jolie passed down knives. It's OK as long as no one gets hurt. 
Source: Read Full Article