Madame Tussauds wax figures are hit and miss.
When they hit, they can be spooky realistic. Like this one of Kourtney Kardashian unveiled just a couple weeks ago: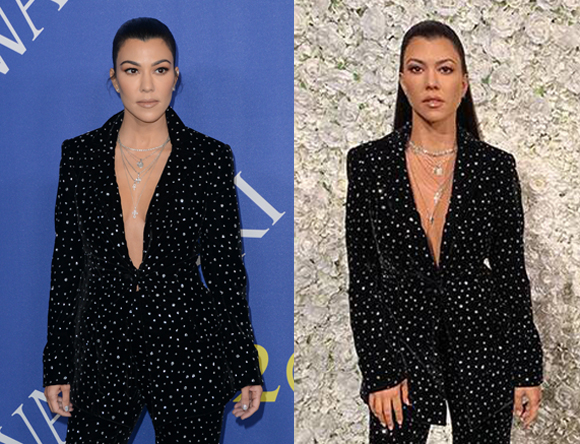 But they have to be just right…
Because when they miss — even by a little bit — they tumble, misshapen head over heel, into the uncanny valley.
That's what happened with the new Ariana Grande figure which opened to the public on Friday.
Photos: Ariana Visited NASA
Madame Tussauds released the first images of the ersatz Ari on social media last week, and for a straight seven days Arianators have been SAVAGE about it.
View this post on Instagram
You chose Classic Ari! Now we have her style nailed, you can see @arianagrande at Madame Tussauds London for 5 weeks from Friday ?? #MTLxAri #arianagrande
A post shared by Madame Tussauds London (@madametussauds) on
See some of the many, many comments in response (below):
"Y'all did Ari dirty… redo her face pronto !!!"
"i love ariana omg but this is like…. a lie? she's not like that…"
"I literally thought this was someone dressed up as Ari. This doesnt look even CLOSE to her lol"
"wtf, they really butchered this one"
"Dude! Please make a new for God's sake!!!! This doesn't look like her at alll…"
"what the f**k is this"
"Y'all are really so lazy that you just put up a failed version of a Kylie Jenner wax figure, put a ponytail on it and called it ari??"
"Its a mix of young Snooki with young Kylie Jenner maybe ?"
"oh my god this is horrendous"
"Nailed her style? Girl. Tell Helen Keller this was a solid attempt."
"this is an insult. Then again, you can't replica perfection. (Also when has Ariana ever rocked the thick emo eye line?) *gay hair flip*"
"Omgggg I saw that Madame Tussaud's has a new WAX FIGURE OF ARIANA GRANDE & OH MY GOD !! THIS WAX FIGURE IS A TOTAL FAIL ! ?it DOESN'T EVEN LOOK LIKE ARI AT ALL ?‍♀️?"
"The wax figure of Ariana Grande looks more like Frankie than ari"
Hilariously, even Ariana herself jumped in with comment.
She wrote on PopCrush's Instagram post about the figure:
"i just wanna talk"
Ha!
Sadly this is not the first time Ariana has been misrepresented in wax.
In January, Madame Tussauds Berlin released this figure: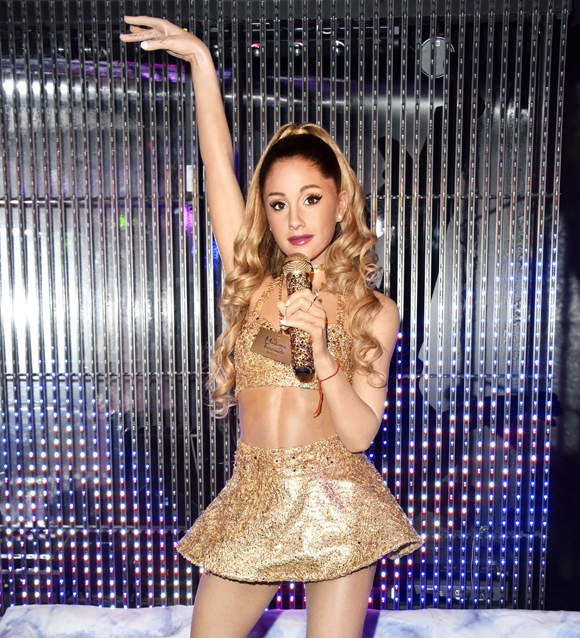 We honestly don't know which looks less like her.
It is inneresting they're in the exact same pose. Almost like one Madame Tussauds sent the figure to another to redress and add tattoos…
What do YOU think of the Ariana wax figure??
Source: Read Full Article