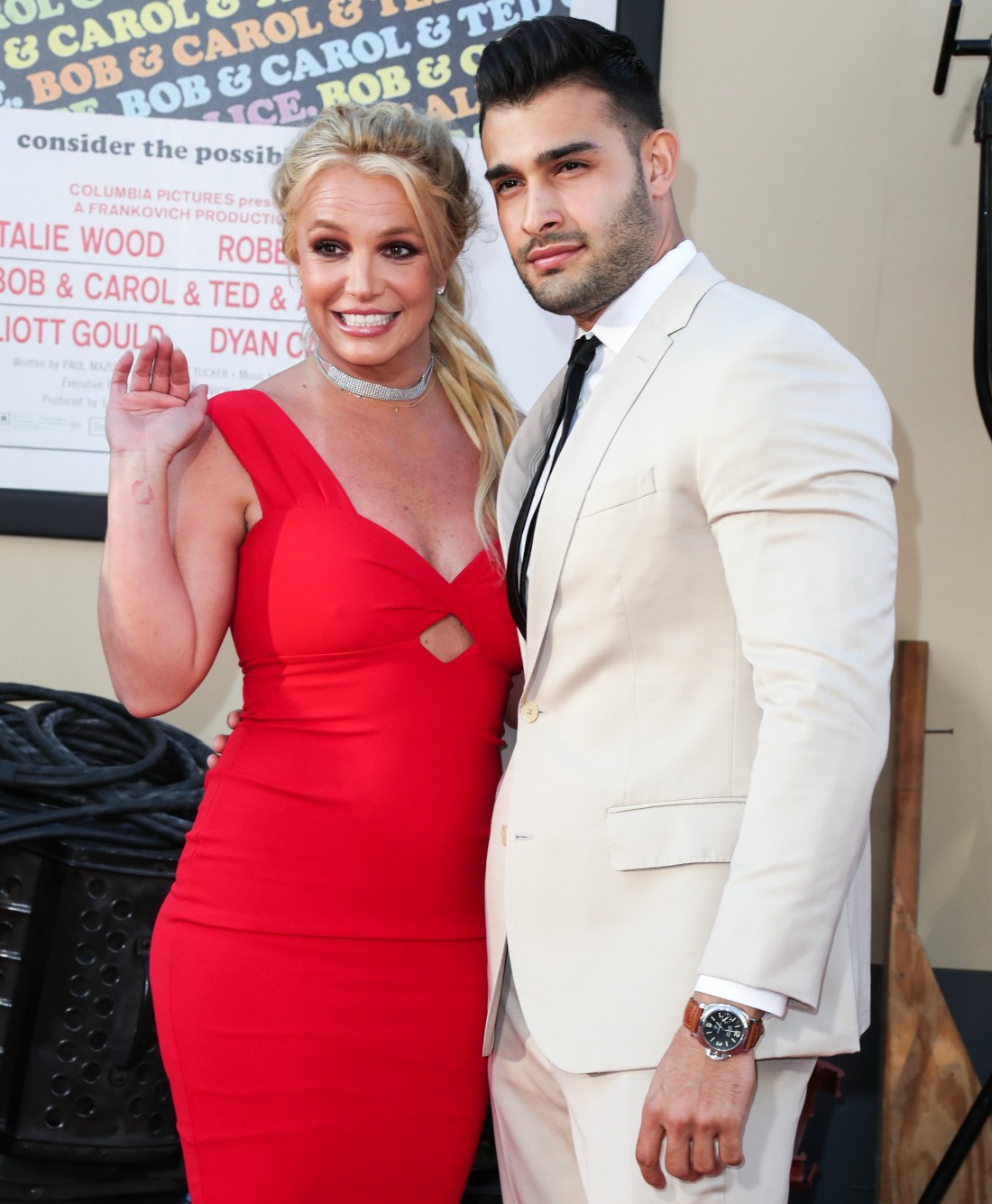 Everything is coming up Free Britney! Last week, Jamie Spears filed papers to formally end his daughter's conservatorship, and this week, Britney's lawyer Mathew Rosengart has responded to Jamie, basically detailing the best way to structure the transition from Britney's full conservatorship to something a lot looser. The main priority for Rosengart and Britney is to get Jamie the f–k out of Britney's estate entirely. Rosengart has indicated to the court and to the public that the financial side of the conservatorship has been a really bonkers grift for years, and that Jamie has always exerted too much control over Britney's person and her money.
If Jamie Spears opened the door to end his daughter's 13-year-long conservatorship, then Britney and her lawyer, Mathew Rosengart, have just barreled through that door, because they've just filed documents setting the stage to end the conservatorship this Fall. Rosengart just filed legal docs in which he agrees with Jamie Spears on one point — the conservatorship no longer serves a legitimate purpose and should end immediately. Furthermore, Rosengart agrees with Jamie that the conservatorship should be terminated without any further medical evaluation … something Britney expressed to the judge back in June.

Rosengart says there have been changed circumstances that warrant the end of the conservatorship … namely, the judge already allowed Britney to select her own lawyer … the point being she has the "capacity and capability to identify, engage, and instruct counsel of her own choice." In the docs, Rosengart quotes Jamie's document, "If Ms. Spears wants to terminate the conservatorship and believes that she can handle her own life, Mr. Spears believes that she should get that chance." In effect, Brit and her lawyer are saying, True That!

Britney is asking that a "termination plan" be formulated immediately so the conservatorship could wind down in its entirety. Now, the hearing a week from today is to get Jamie out of the conservatorship immediately, and Rosengart offered a litany of reasons why that must happen. He claims Jamie has raked in millions and he needs to be out immediately.

Rosengart says Jamie never had any business being a conservator … he has no training in economics or finance and his own finances were in disarray. Britney's lawyer says the judge should appoint a conservator of her estate on a temporary basis to replace Jamie while a plan is put in place to end the conservatorship altogether.
[From TMZ]
I genuinely hope that Mathew Rosengart doesn't turn out to be a villain, because I feel like he's doing a bang-up job. Despite complaints from the Free Britney crowd, I also feel like Jodi Montgomery is doing a good job and Britney trusts her, which is one of the most important things. The biggest priority remains getting Jamie out and freeing Britney from having the legal status of a child. That will clear the path for her to marry Sam Asghari, and Rosengart also told the court that the prenup is being written up right now:
Rosengart links the urgency to removed the conservatorship to Britney's recent engagement to her longtime boyfriend, Sam Asghari, and reveals that she does plan to get a prenuptial agreement to protect her assets.

"To all the reasons why immediate suspension always has been required, we now can add another essential one: as has been publicly reported, Ms. Spears recently became engaged," state the court papers, obtained by E! News. "With Ms. Spears's consent and pursuant to her instructions, Ms. Spears and the undersigned counsel are in the process of engaging a family law attorney to craft a prenuptial agreement."

The filing continues, "The prenuptial agreement process will require communications with and cooperation from the Conservator of her Estate but, as referenced above and well-established in the record, given that Ms. Spears' s relationship with that Conservator (her father) is broken, Mr. Spears's continued involvement would impede the ability to negotiate and consummate a contract that all can agree is in Ms. Spears's best interests."
[From E! News]
Basically, this is all pretty precarious at the moment because legally – right now, at this moment – Britney still can't technically make the decision to marry or sign a prenup or anything like that, because she's still under the conservatorship. Rosengart's first priority is getting Jamie out and ending this legal quagmire so that Britney can then sign a good prenup and be free to marry Sam. And lord, I hope it's a good prenup.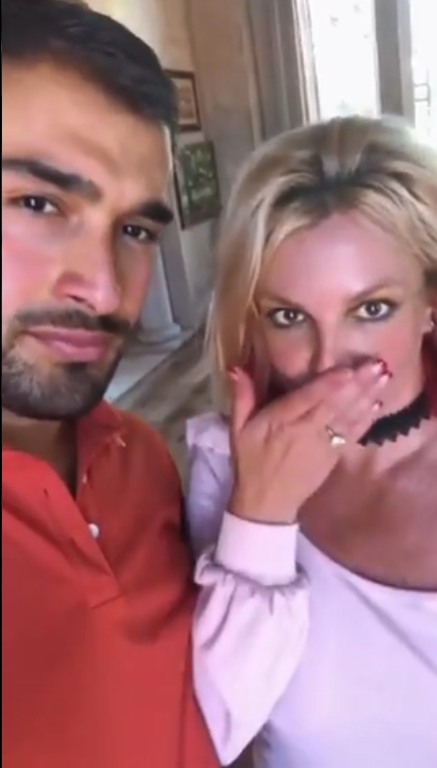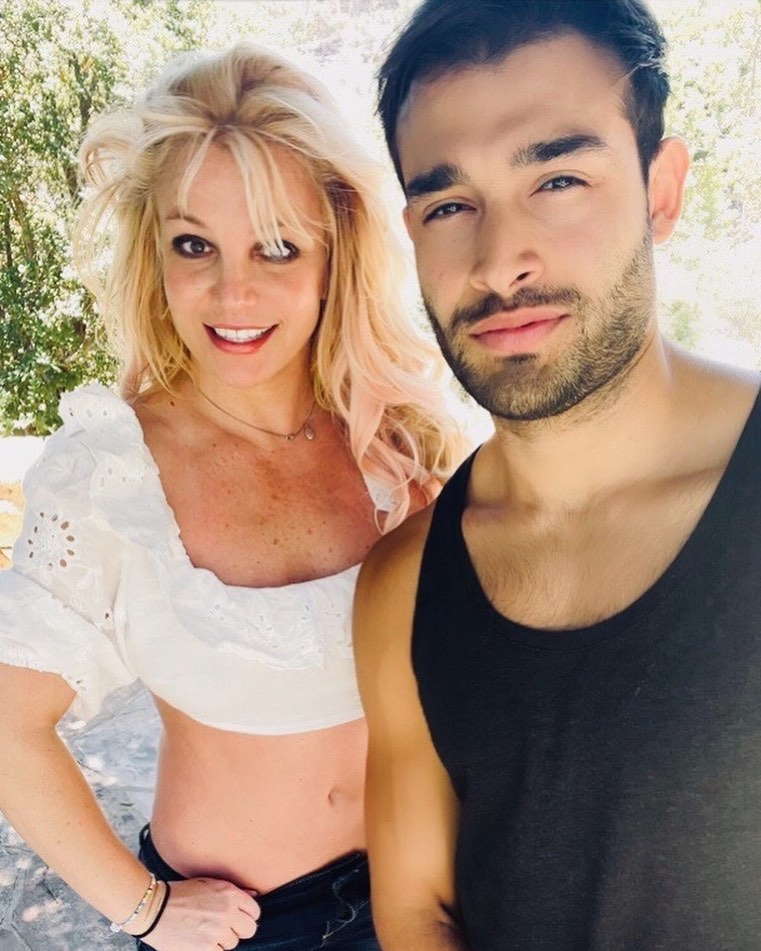 Photos courtesy of Britney's Instagram, Avalon Red, Backgrid.
Source: Read Full Article