This year, some first-time parents and more experienced ones join the likes of Angelina Jolie and Brad Pitt, Anna Paquin and Stephen Moyer, as well as Julia Roberts and Danny Moder to have twin babies.
AceShowbiz -Welcoming a child is always a wonderful moment for the expecting parents, their families and everyone around them. For a few couples, their happiness is doubled with the arrival of not just one, but two bundles of joy at the same time, though it also means double the trouble.
Having twin babies is not something uncommon in Hollywood, with stars including Mariah Carey, Jennifer Lopez, Beyonce Knowles and more having given birth to two babies in one delivery session. This year, a number of celebrities are joining the club by welcoming a set of twins. Here are the list of those blessed parents.
1. Damian Lillard and Kay'La Hanson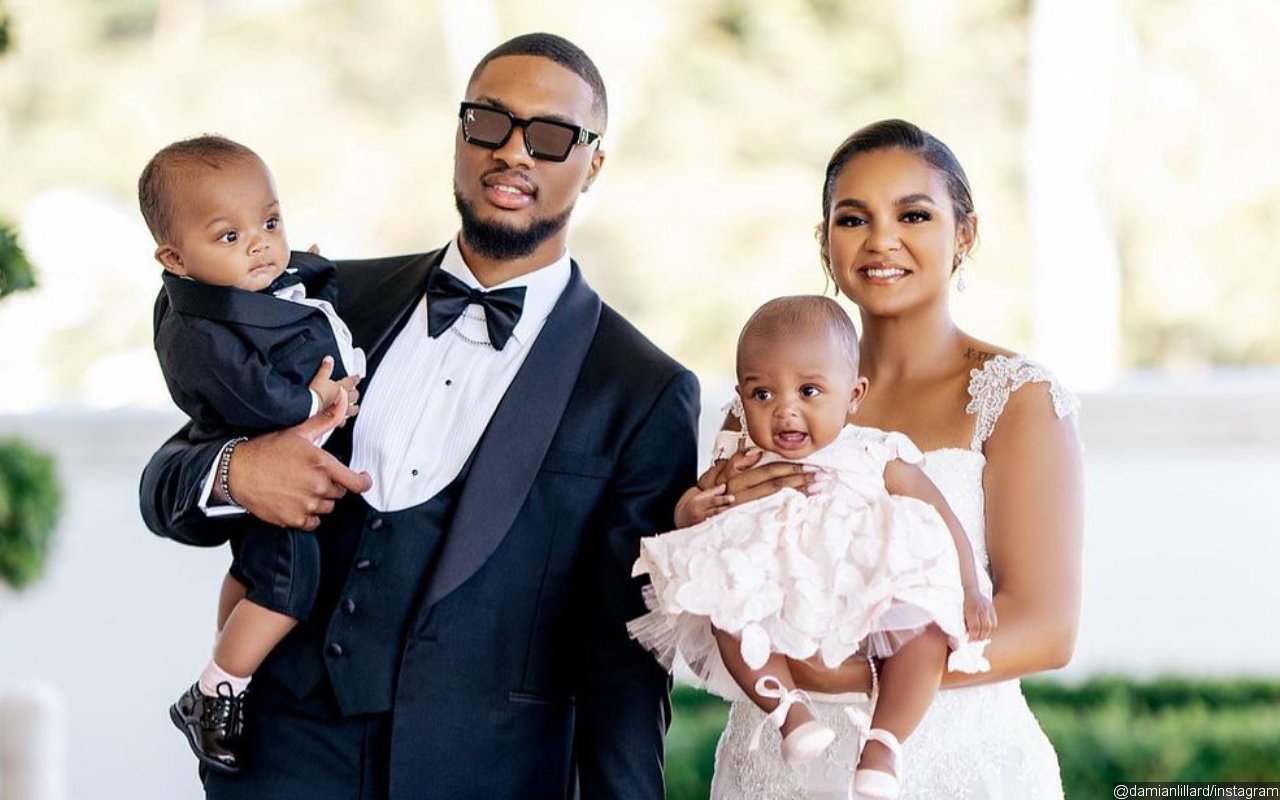 Damian Lillard and Kay'La Hanson welcomed twins, a boy and a girl, on January 21. Announcing the birth of their children, Kalii Laheem Lillard and Kali Emma Lee Lillard, was the NBA star. He took to Instagram to post a photo of his family from the hospital.
"Just call me Daddy Dame from now on…" Damian wrote in the caption, before letting out his new son and daughter's names. "Kali Emma Lee Lillard (Callie…girl) and Kalii Laheem Lillard (kuh-lee ..boy )." The Portland Trail Blazers star concluded his post, "Couldn't leave jr out… 1-21-21 [love emoji]."
Damian, who tied the knot with his college sweetheart in September in front of his family and friends, also included a throwback snapshot from Kay'La's pregnancy. In it, his eldest son Damian Jr. could also be seen smiling at the camera.
2. Ndamukong Suh and Katya Suh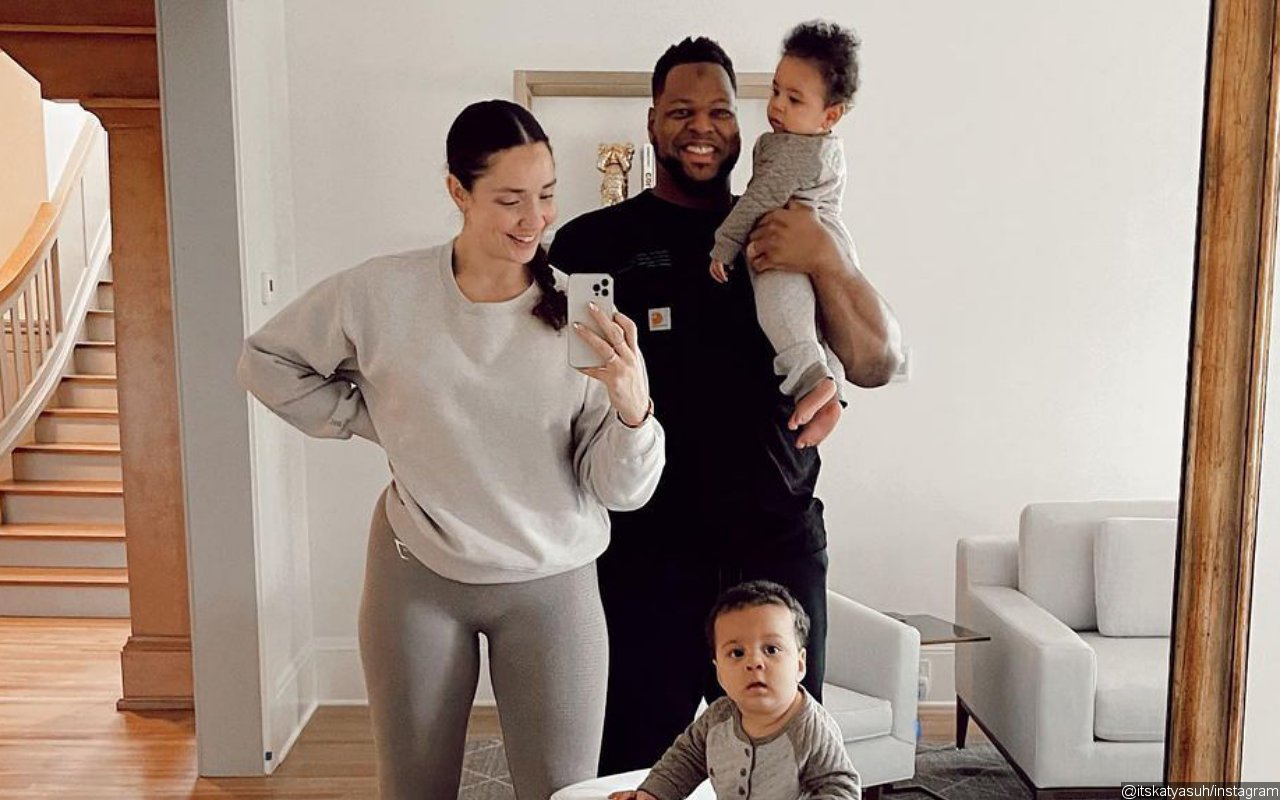 Ndamukong Suh and his wife Katya Suh introduced their new bundles of joy on March 26. The Tampa Bay Buccaneers defensive end's wife gave birth to twin baby boys, Kingston Rudolph Bongjo Suh and Khari David Fombuh Suh.
Kingston weighed 7 lbs., 8 oz., and measured 21 inches long when he was born at 6:02 P.M. In the meantime, Khari weighed 7 lbs., 12 oz., and measured 21 inches upon his arrival 15 minutes later at 6:17 P.M.
Following the twins' arrival, the couple admitted that their life "seems close to complete." They told PEOPLE at the time, "With everything that's happened in the last year from getting married to winning the Super Bowl and now bringing these bundles of joy into the world, our life seems close to complete."
3. Joshua Henry and Cathryn Stringer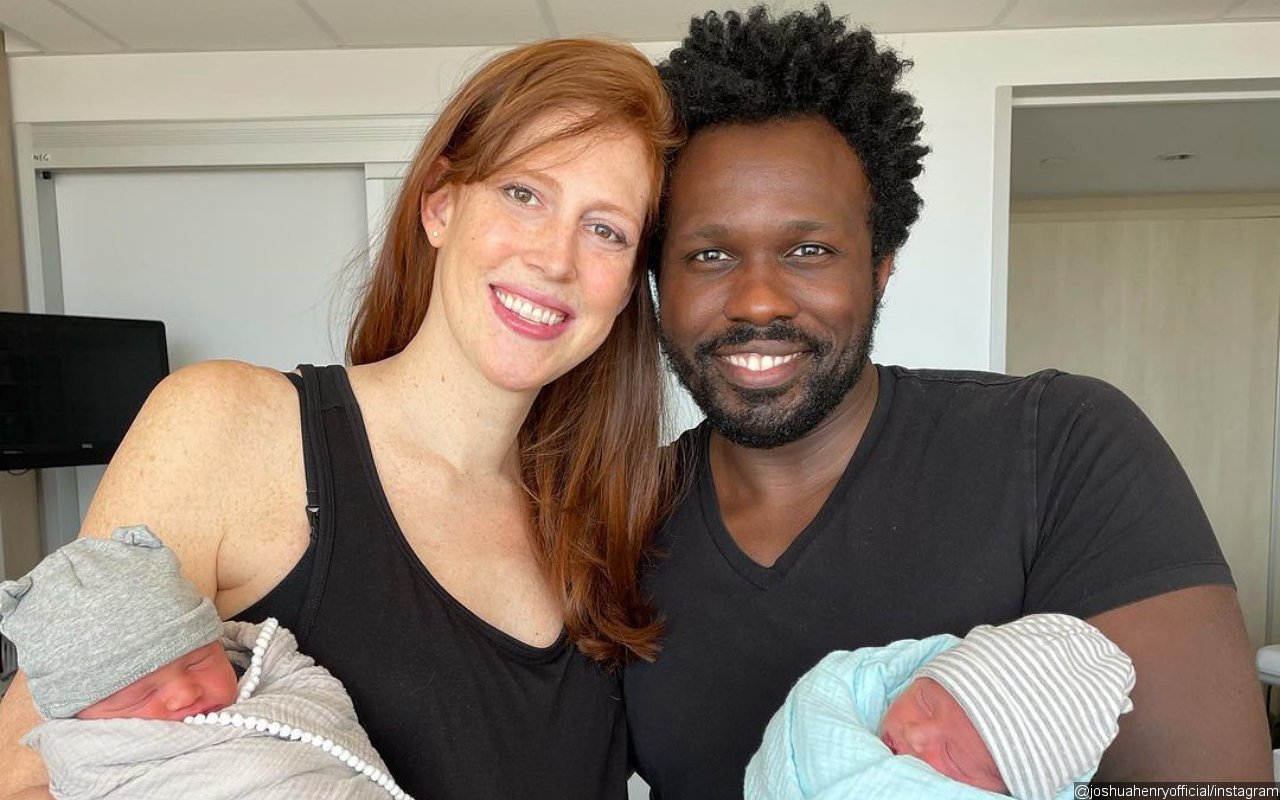 Joshua Henry and his wife Cathryn Stringer welcomed their twin baby boys, Max Henry and Leo Henry, on March 21. The Broadway star announced the exciting news via Instagram days after the babies' arrival.
"Max and Leo Henry came into our lives on 3/21/21," the three-time Tony nominee captioned a photo of himself and his wife holding their twins. He then praised his wife, "Cathryn is my hero and I couldn't be more in awe of her."
Joshua added, "Everyone is healthy, love is all around and we are living that growth life [love emoji]." The "Tick, Tick… Boom!" actor ended his post, "Thank you for all the love and encouraging words/prayers as we go on this new adventure. Good times ahead. #GodIsGood."
4. Arie Luyendyk Jr. and Lauren Burnham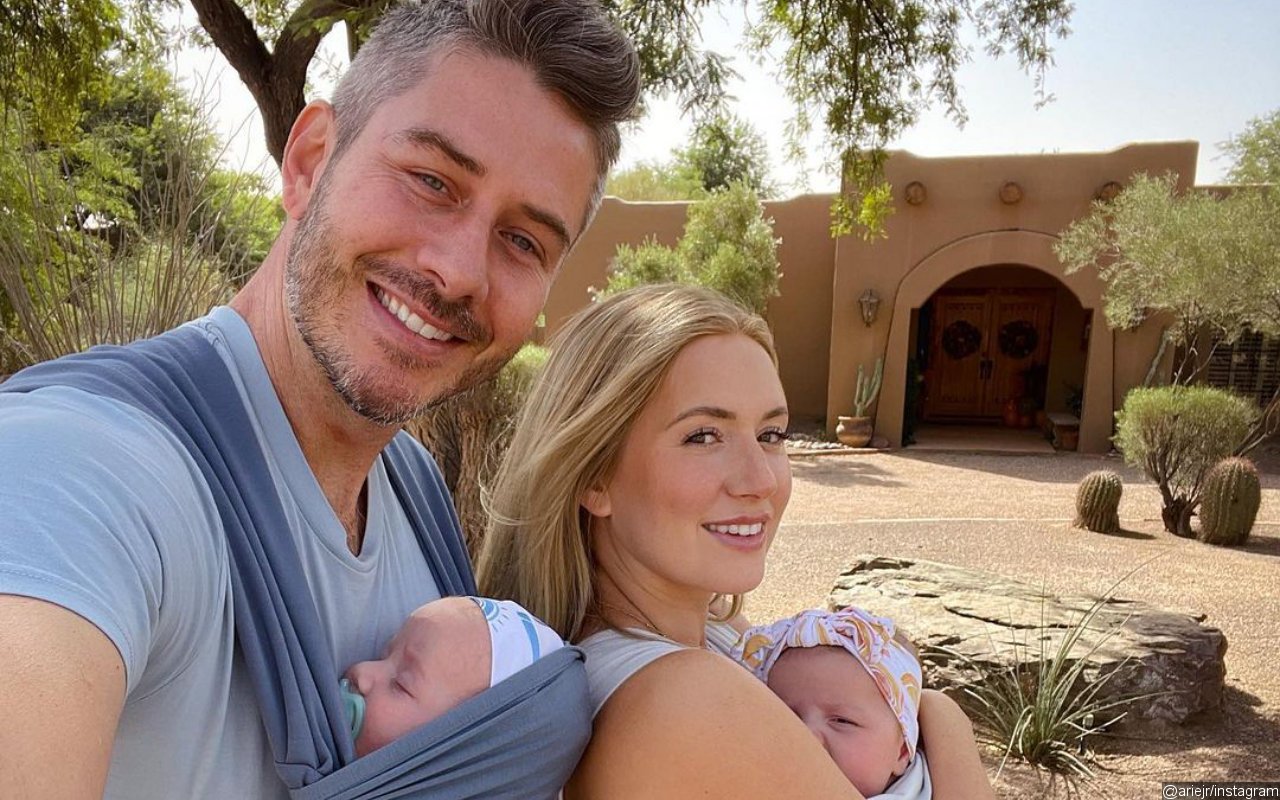 Arie Luyendyk Jr. and his wife Lauren Burnham also joined the parents of twins club in June. The season 22 star of "The Bachelor" introduced their newborn babies to the world on June 15 via Instagram.
Making use of his Instagram account, the reality TV star unveiled "incredible" first pictures of his daughter Senna James and son Lux Jacob. "Never been prouder of my wife than in this moment. She is the strongest woman I know and I'm lucky to be on this incredible journey with her. We are proud parents of a healthy boy and girl!" he captioned his post.
Also posting the identical picture was Arie's wife on her own Instagram page. The mother of three, however, sent out a different caption by simply noting, "6.11.21 @luyendyktwins."
5. Usain Bolt and Kasi Bennett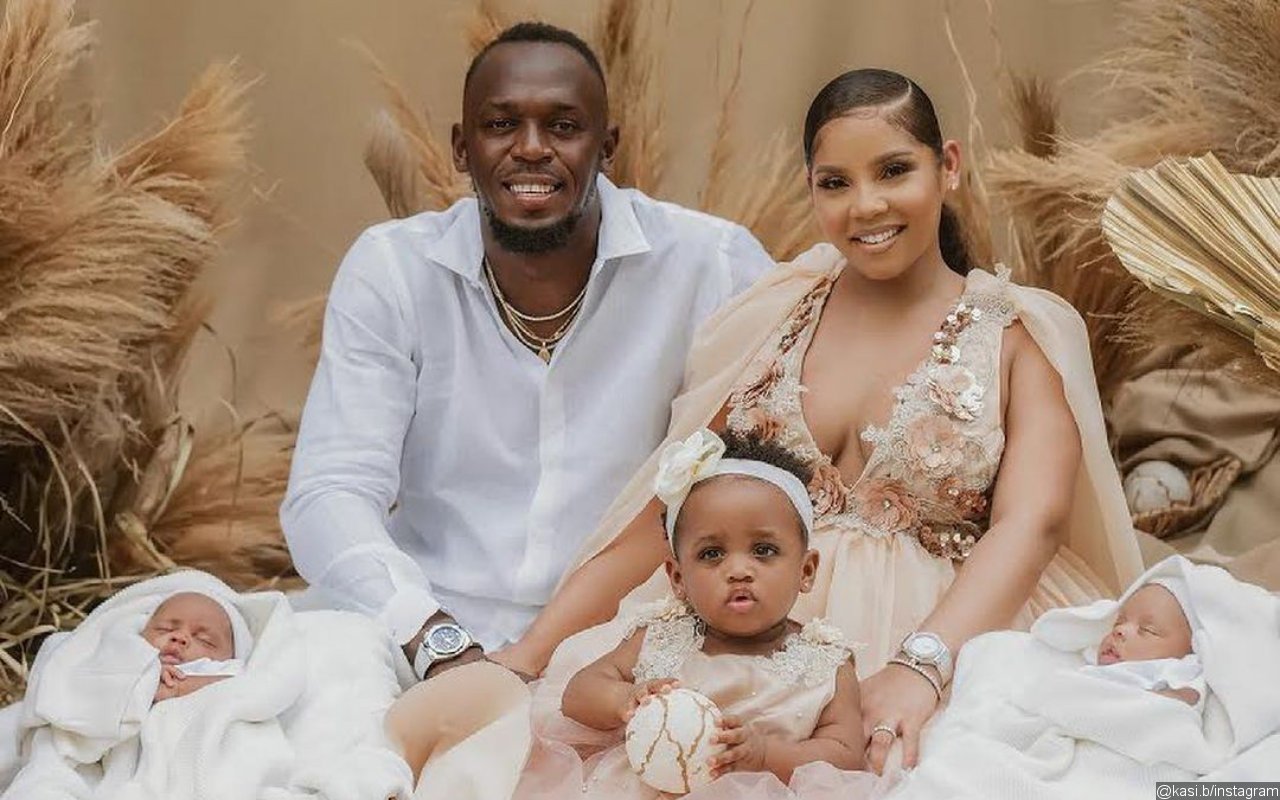 Usain Bolt and his partner Kasi Bennett became parents of twin boys in June. The Olympic sprinter announced the twins' arrival on Father's Day on his Instagram account. At the time, he posted a family photo that saw him, Kasi, their first child Olympia Lightning and the twins, Thunder and Saint Leo.
Also sharing the exciting news was Kasi. Alongside the similar photo, she wrote, "Happy Father's Day to my forever love! Usain Bolt. You are the rock of this family and the greatest daddy to our little ones. We love you world without end!"
Usain and Kasi, however, didn't reveal the exact time of the twins' arrival. As for their daughter, Olympia Lightning, she was born in May 2020 with her name announced publicly two months later.
6. Nick Cannon and Abby De La Rosa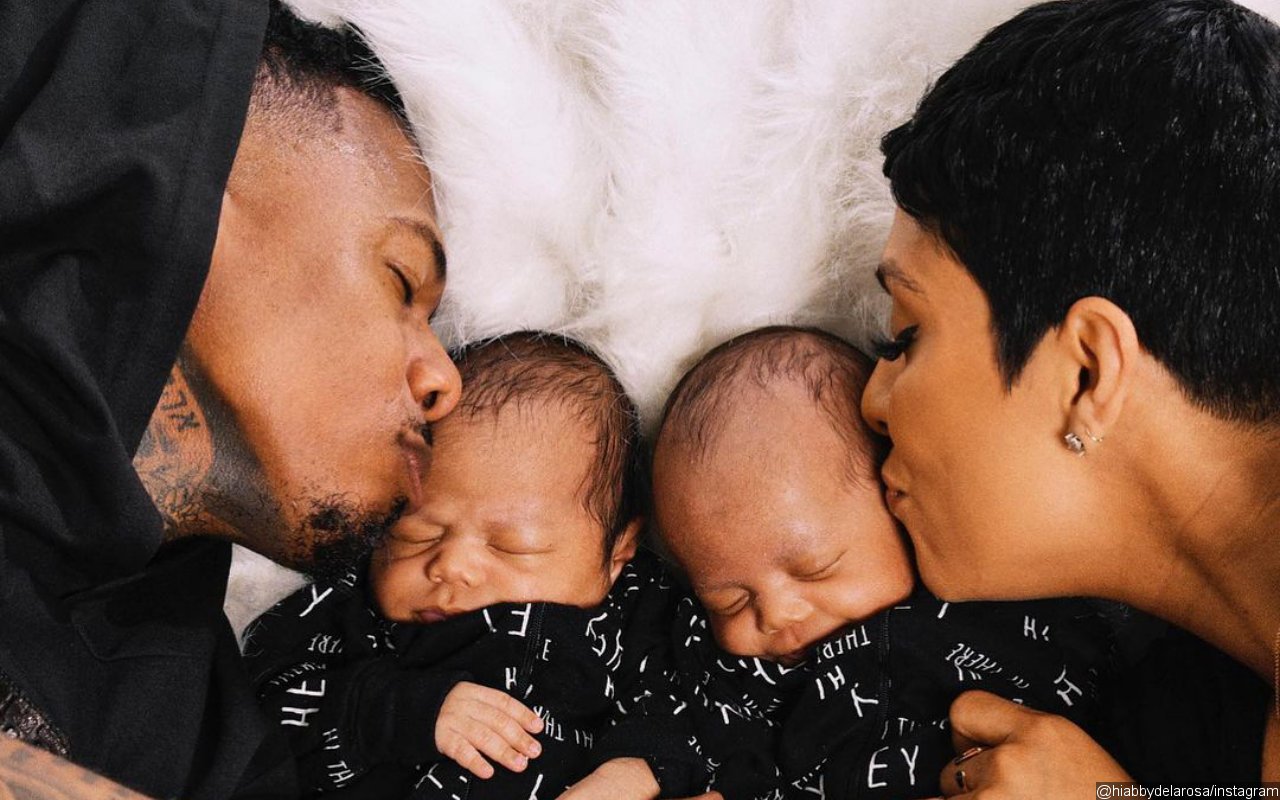 Nick Cannon welcomed two new additions at once to his continuously growing offspring with Abby De La Rosa in June. Sharing the exciting news was Abby. Taking to her Instagram account, the proud mom debuted a video of her holding her bundles of joy while sitting on a hospital bed.
In the caption, Abby revealed the babies' names and the date of their arrival. "JUNE 14TH, 2021. Welcome to the world Zion Mixolydian Cannon & ZIllion Heir Cannon," she wrote, before adding hashtags that read, "#Myworld" and "#twinboys."
The twin babies are Nick's fifth and sixth child overall. Nick is also a father to 10-year-old fraternal twins Monroe and Moroccan, whom he shares with ex-wife Mariah Carey. The "Nick Cannon Presents: Wild 'N Out" host additionally shares a 4-year-old son named Golden "Sagon" Cannon and a nearly 1-year-old daughter named Powerful Queen Cannon with his model ex Brittany Bell. He also reportedly welcomed his seventh child with model Alyssa Scott in July.
7. Leigh-Anne Pinnock and Andre Gray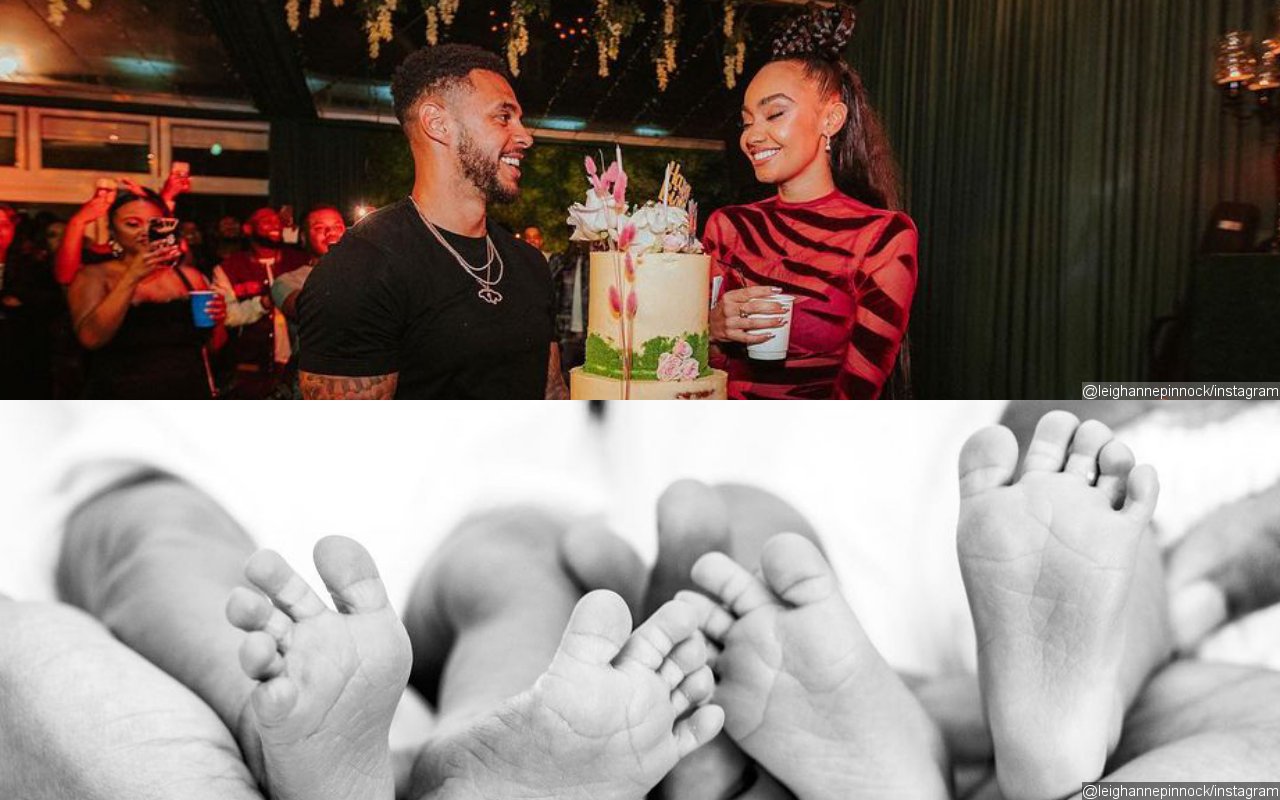 Also joining the parents of twins club were Leigh-Anne Pinnock and her fiance Andre Gray. The Little Mix member welcomed twin babies on August 16, one day after her bandmate Perrie Edwards revealed her baby's arrival. The singer announced the happy news with a sweet photo she shared on her Instagram page.
Along with a black-and-white picture of herself and Andre holding their babies' feet, the "Shout Out to My Ex" singer wrote, "We asked for a miracle, we were given two." She added, "Our Cubbies are here 16/08/21."
Leigh-Anne first revealed that she was pregnant in May, six days before Perrie went public with her baby news. At the time, Leigh-Anne wrote, "We've dreamed about this moment for so long and we can't believe the dream is finally coming true… we can't wait to meet you," while showing off her growing baby bump in an Instagram post.
8. Lance Bass and Michael Turchin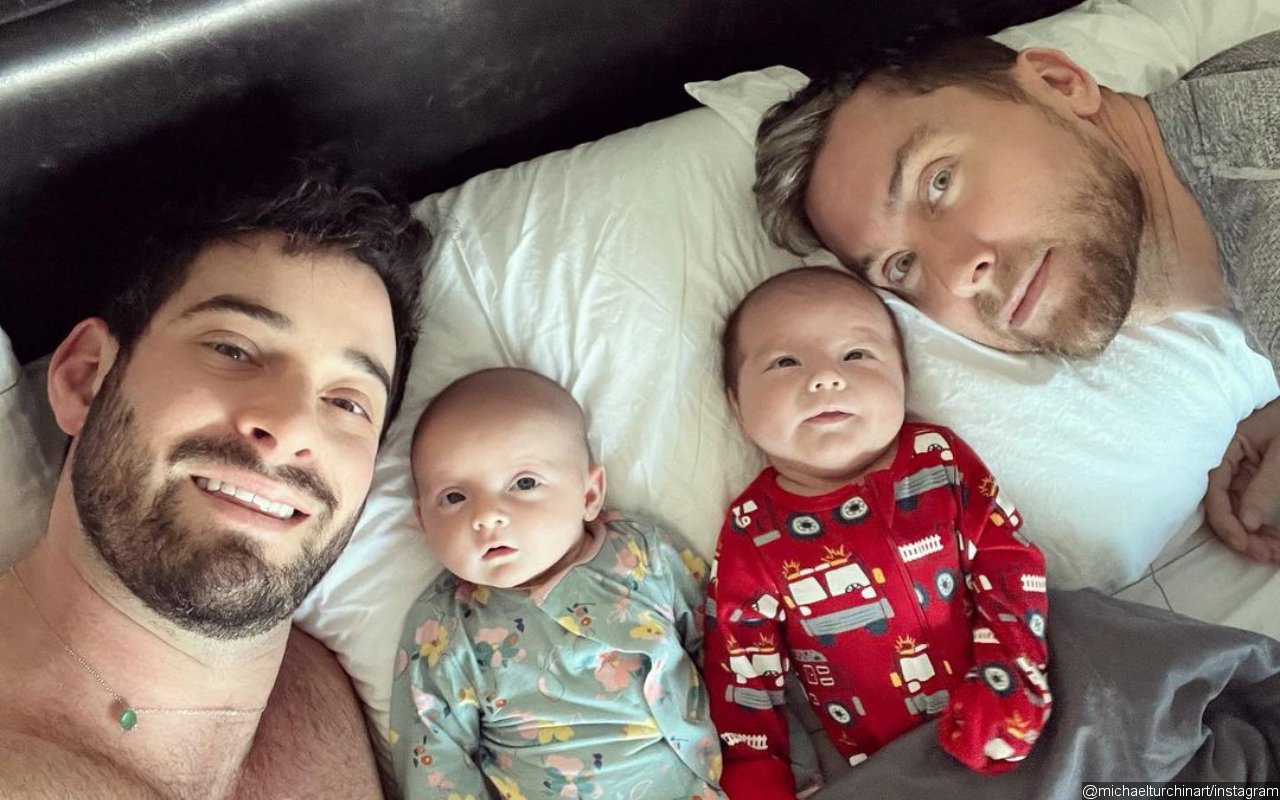 Lance Bass and Michael Turchin happily announced that they welcomed their twin babies, daughter Violet Betty and son Alexander James, via surrogate on October 14. The NSYNC star and his husband shared the exciting news via Instagram.
Posting a picture of the twins' birth certificates, Lance wrote in the caption, "The baby dragons have arrived!!" The singer added, "I can not express how much love I feel right now. Thank you for all the kind wishes. It meant a lot. Now, how do you change a diaper??! Ahhhhhhhh!"
Lance teased the arrival of his babies on Instagram Story one day earlier. At the time, he wrote, "Here we go," along with a hospital photo of beds for "Baby A" and "Baby B" all set up.
9. Jamie Chung and Bryan Greenberg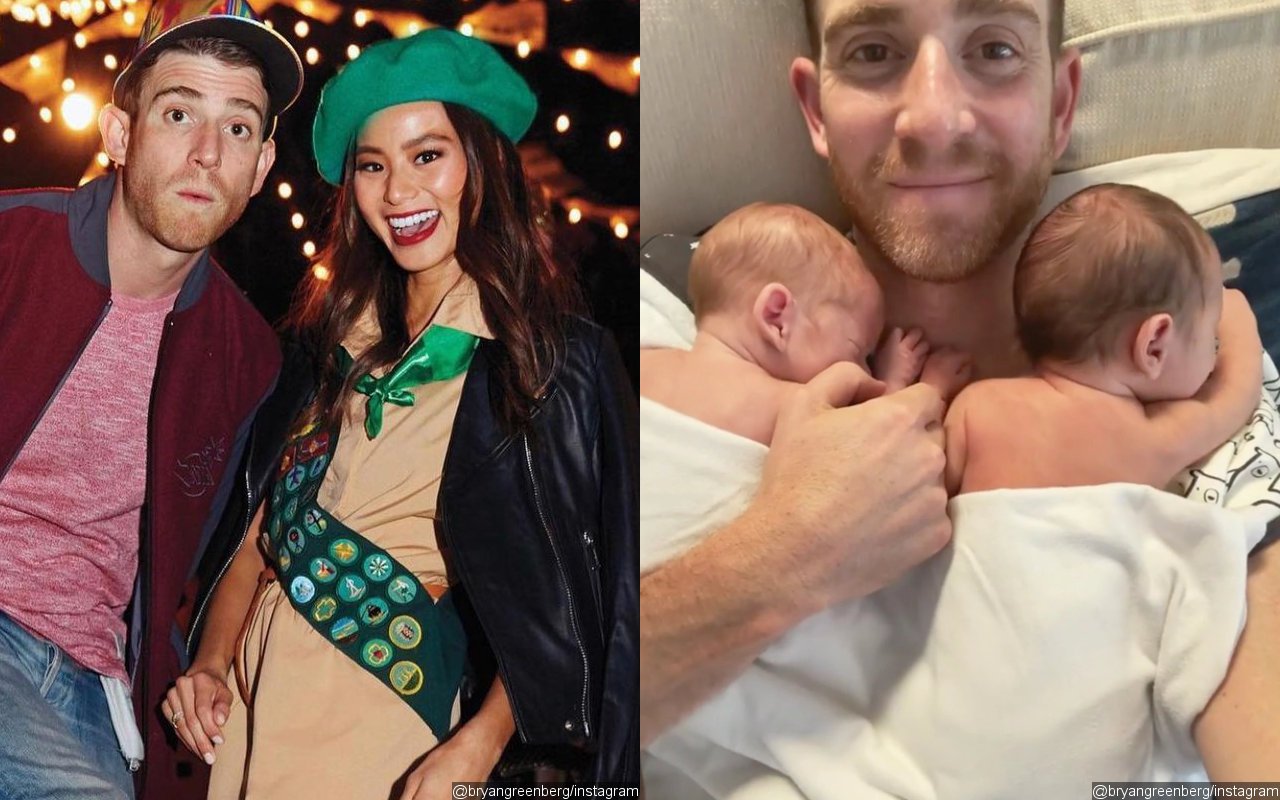 Jamie Chung and Bryan Greenberg announced that they are parents of twin babies in October. After secretly welcoming them, "The Hangover Part II" actress and her husband broke the news by sharing a sweet video of their twins.
Bryan was the first to announce the exciting news. "We got double the trouble now @jamiejchung," the Jake Jagielski depicter on "One Tree Hill" captioned the heartwarming clip. In the comment section, Jamie responded with two red heart emojis.
A few weeks later, Bryan revealed his babies' sex with a cute post he shared on his Instagram account. Over a snap of two little pairs of Timberland boots, he wrote, "My boys will be ready for NYC."
10. Colleen Ballinger and Erik Stocklin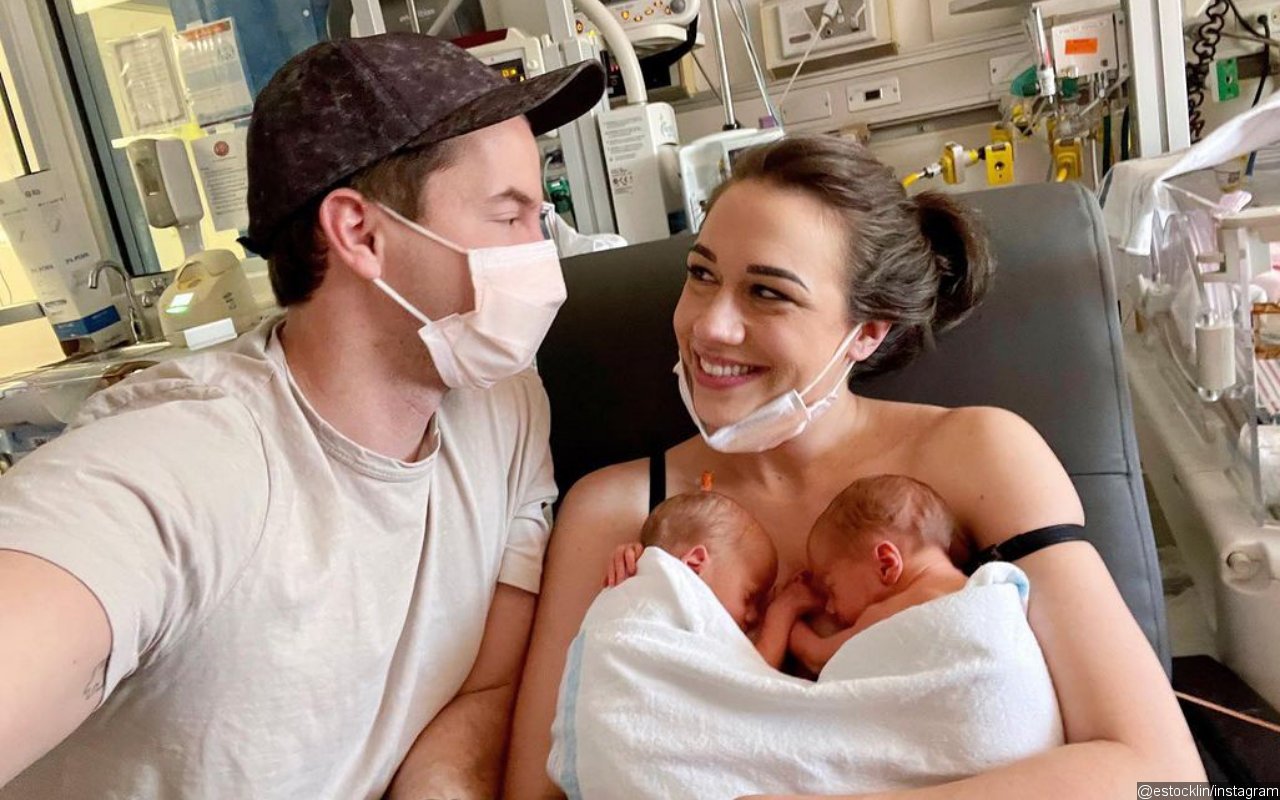 Colleen Ballinger was the latest celebrity to join the mother of twins club. The YouTube star, known as Miranda Sings, welcomed twins with her husband Erik Stocklin six weeks early after a "magical chaos" emergency C-section.
Colleen announced the arrival of her new bundles of joy on November 10. "My sweet babies decided to come early. Video of the birth is linked in my bio if you want to go see the magical chaos that happened this weekend," the 34-year-old social media star captioned a photo that saw her in a hospital bed holding the twins, a boy and a girl.
Colleen went on to detail more of her babies' arrival on her Instagram Story. She wrote, "My water broke and so I straightened my hair." In a following Story, she shared a photo of her twins in NICU. "First photo I saw of my babies [broken heart emoji]. So grateful for my doctors and the NICU staff for keeping them safe and healthy," she penned.
Source: Read Full Article