SAG-AFTRA is the actors' union. It's not just big Hollywood names – if you've ever been listed as a cast member, regardless of the size of your role, you have a SAG card. If you've ever been on camera or spoken on camera for a film or TV show, you have a SAG card. There are dues (like any union) and benefits and SAG will help you find lawyers if you need to, say, sue for lost wages or something like that.
Before he was a fascist wannabe dictator, Donald Trump wanted to be famous. He was desperate for the validation of Hollywood in any way, shape or form. He muscled his way into cameos on films like Zoolander and Home Alone 2. During his presidency, various people tried to start movements to have him removed from those films and TV episodes. One Canadian broadcaster edited Trump out of Home Alone 2. Just after Trump incited a violent coup at the Capitol, there was a movement to remove Trump from every film and TV show he's ever been in, and a call for SAG-AFTRA to even "impeach" his union membership, so to speak. Well, now that he has time on his hands and he's not using that time to prepare for his impeachment trial in the Senate, Trump decided to officially resign from the SAG-AFTRA union. He sent a letter which he signed with a Sharpie pen and everything.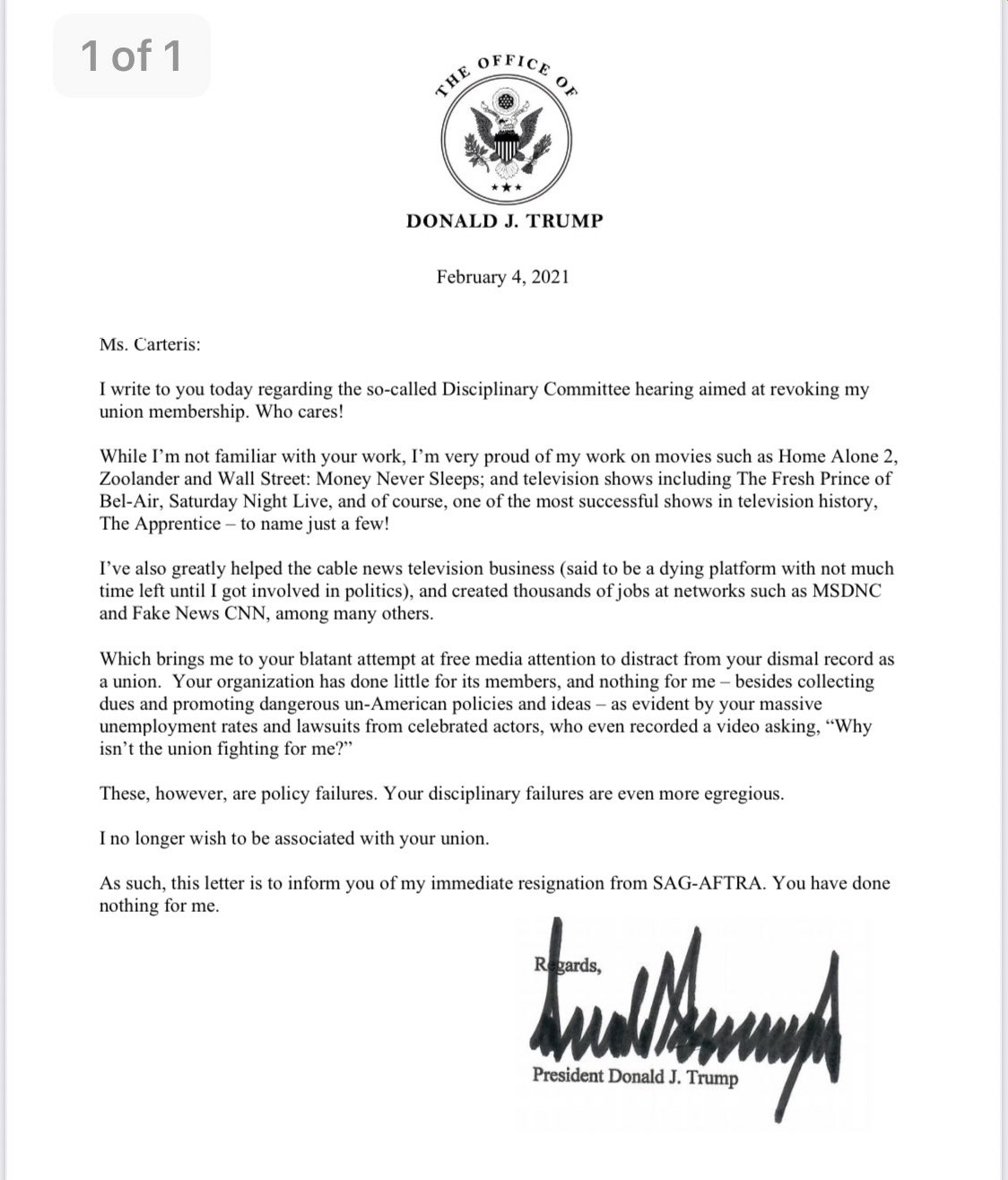 You knew it was going to be a full-scale Trump tantrum as soon as "WHO CARES!" appeared in the first line. A special favorite: "…created thousands of jobs at networks such as MSDNC and Fake News CNN…" And of course, "you have done nothing for me!" Douchebag has a $500 million Deutsche Bank loan call, he needs the $13.75 residuals from Wall Street: Money Never Sleeps.
SAG's shady response to Trump's resignation tantrum? "Thank you." OUCH!
— SAG-AFTRA NEWS (@sagaftranews) February 4, 2021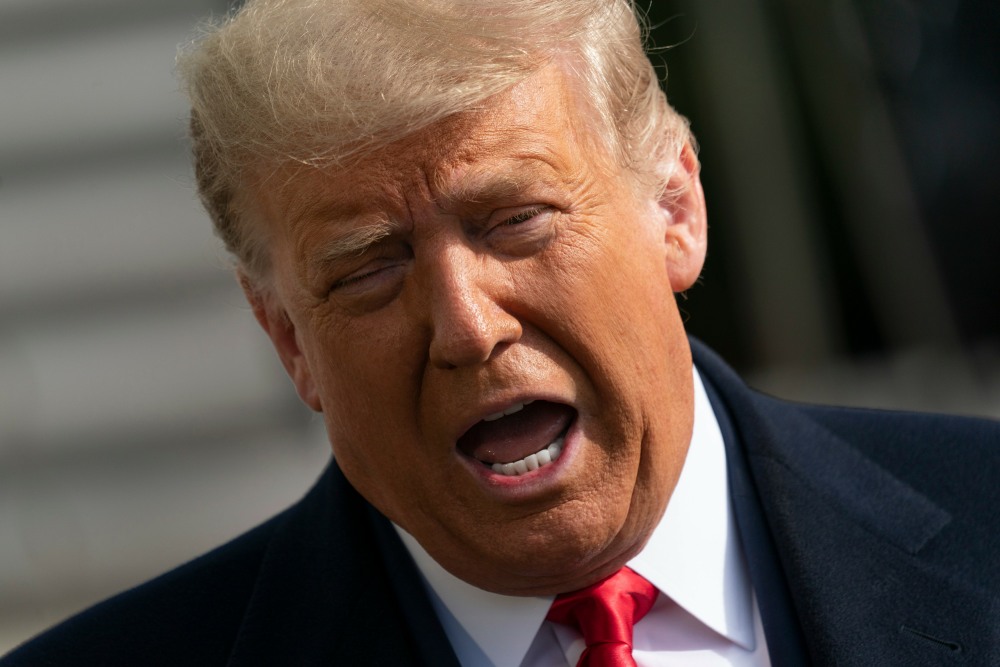 Photos courtesy of Avalon Red, Backgrid.
Source: Read Full Article