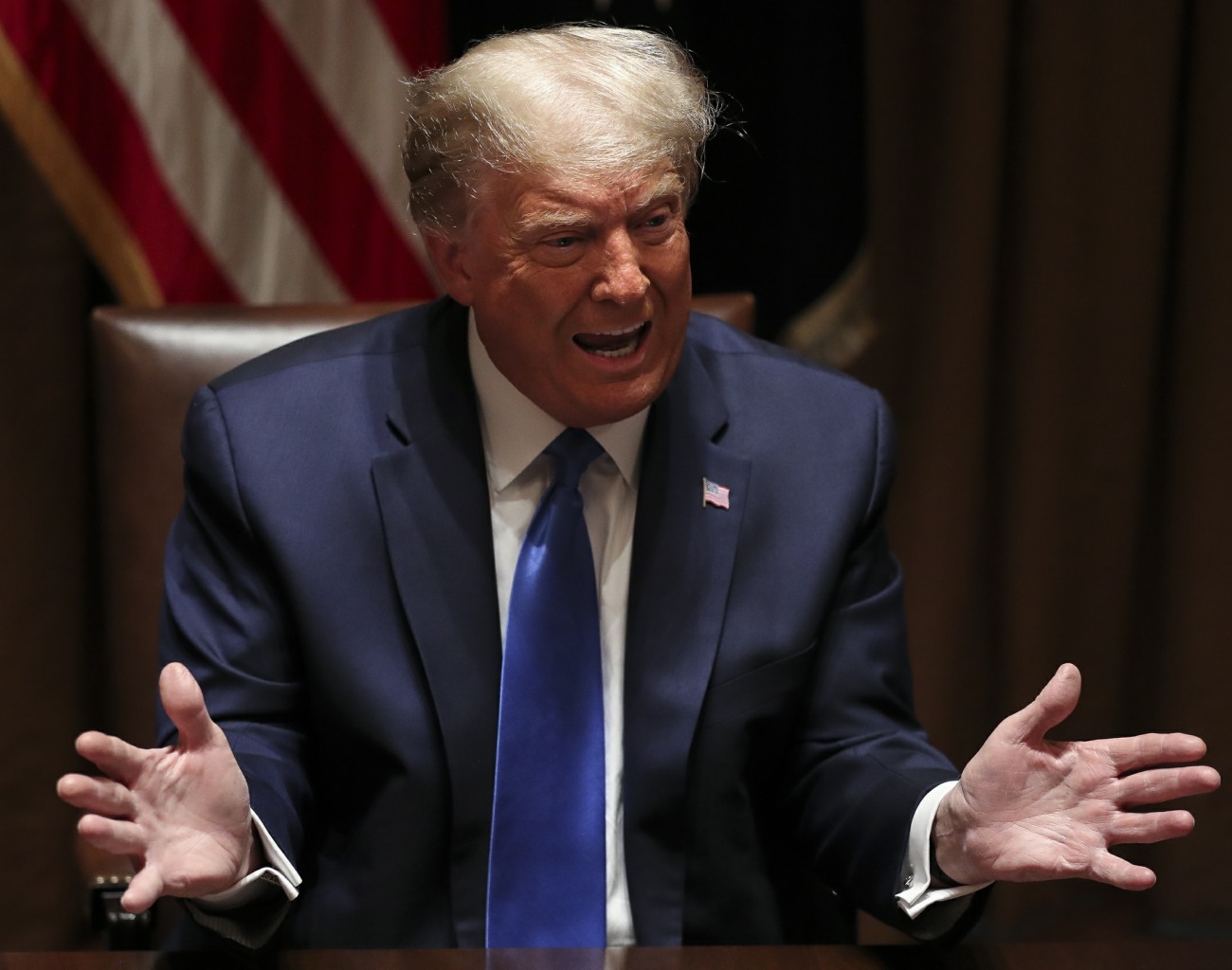 On Thursday, Twitter unlocked Donald Trump's @realDonaldTrump account. He approached the unlocked account somewhat cautiously for a few hours, then he posted that bizarre and ominous video where he conceded the election (without saying the words "concede" or "I lost") and yet still managed to threaten America with his violent, terrorist supporters. He posted two tweets on Friday afternoon, but by the evening, Twitter had removed them. Then something miraculous happened: Twitter decided to simply fully suspend his account. From Twitter's support blog:
After close review of recent Tweets from the @realDonaldTrump account and the context around them — specifically how they are being received and interpreted on and off Twitter — we have permanently suspended the account due to the risk of further incitement of violence.

In the context of horrific events this week, we made it clear on Wednesday that additional violations of the Twitter Rules would potentially result in this very course of action. Our public interest framework exists to enable the public to hear from elected officials and world leaders directly. It is built on a principle that the people have a right to hold power to account in the open. However, we made it clear going back years that these accounts are not above our rules entirely and cannot use Twitter to incite violence, among other things. We will continue to be transparent around our policies and their enforcement.

On January 8, 2021, President Donald J. Trump Tweeted: "The 75,000,000 great American Patriots who voted for me, AMERICA FIRST, and MAKE AMERICA GREAT AGAIN, will have a GIANT VOICE long into the future. They will not be disrespected or treated unfairly in any way, shape or form!!!"

Shortly thereafter, the President Tweeted: "To all of those who have asked, I will not be going to the Inauguration on January 20th."

Due to the ongoing tensions in the United States, and an uptick in the global conversation in regards to the people who violently stormed the Capitol on January 6, 2021, these two Tweets must be read in the context of broader events in the country and the ways in which the President's statements can be mobilized by different audiences, including to incite violence, as well as in the context of the pattern of behavior from this account in recent weeks. After assessing the language in these Tweets against our Glorification of Violence policy, we have determined that these Tweets are in violation of the Glorification of Violence Policy and the user @realDonaldTrump should be immediately permanently suspended from the service.
[From Twitter]
I think Twitter made the right decision – when I saw the "American Patriots" tweet, it gave me a chill, because it is threatening and it's meant to be a threat, and an incitement, a literal call to arms (shudder). From what I gather, Twitter has been monitoring chatter about plans for these domestic terrorists to plan another attack for the 17th. And, one would suspect, there are plans afoot for the inauguration.
Twitter's suspension of Trump's account came after Mark Zuckerberg decided – seemingly unilaterally – to suspend Trump from Facebook and Instagram (Trump isn't much of a presence on IG, but still). Following Twitter's crackdown, the other social networking sites fell like dominoes – Trump was soon banned from Spotify (lol), Snapchat, Shopify (lol), Reddit, Twitch, YouTube, TikTok and Pinterest (lol). The Nazis' social media of choice is Parler these days, and suddenly Parler is cracking down too, and the Parler app has now been removed from Google Play and Apple.
After Trump's Twitter account was suspended, he ran around like a chicken with his head cut off, trying to rage-tweet from other accounts – he tried ranting on the @Potus account, only Twitter deleted those tweets in a matter of minutes. He tried rage-tweeting from the Trump campaign account, and those tweets were deleted. He tried the campaign's digital director's account – a guy named Gary Coby – and Twitter suspended that account too. According to Politico, when Twitter suspended his original account, he went "ballistic" and he's making big plans to create his own unhinged terrorist social media. His Republican enablers and fellow terrorists have been super-upset about his Twitter suspension too.
— [email protected] (@KaiseratCB) January 9, 2021
— Jeremy Diamond (@JDiamond1) January 9, 2021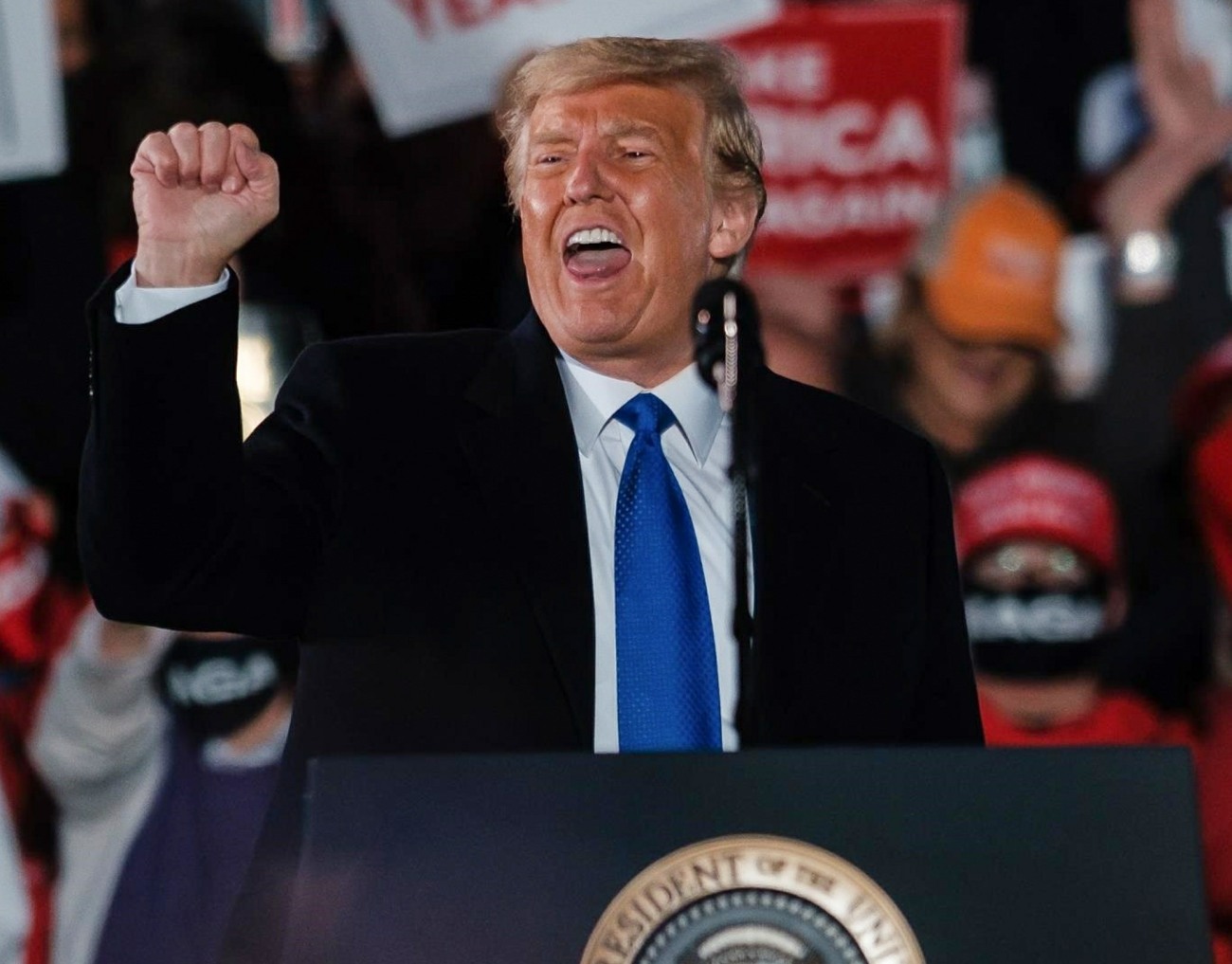 Photos courtesy of Backgrid, Avalon Red.
Source: Read Full Article