Eminem is one of the greatest rappers of all time and Beyoncé is one of the greatest singers of our time so a collaboration between the two is something many fans thought needed to happen, and so did Eminem.
Slim Shady and Jay-Z's wife finally did record a song together a few years back but Em revealed there was a big reason he didn't ask her sooner.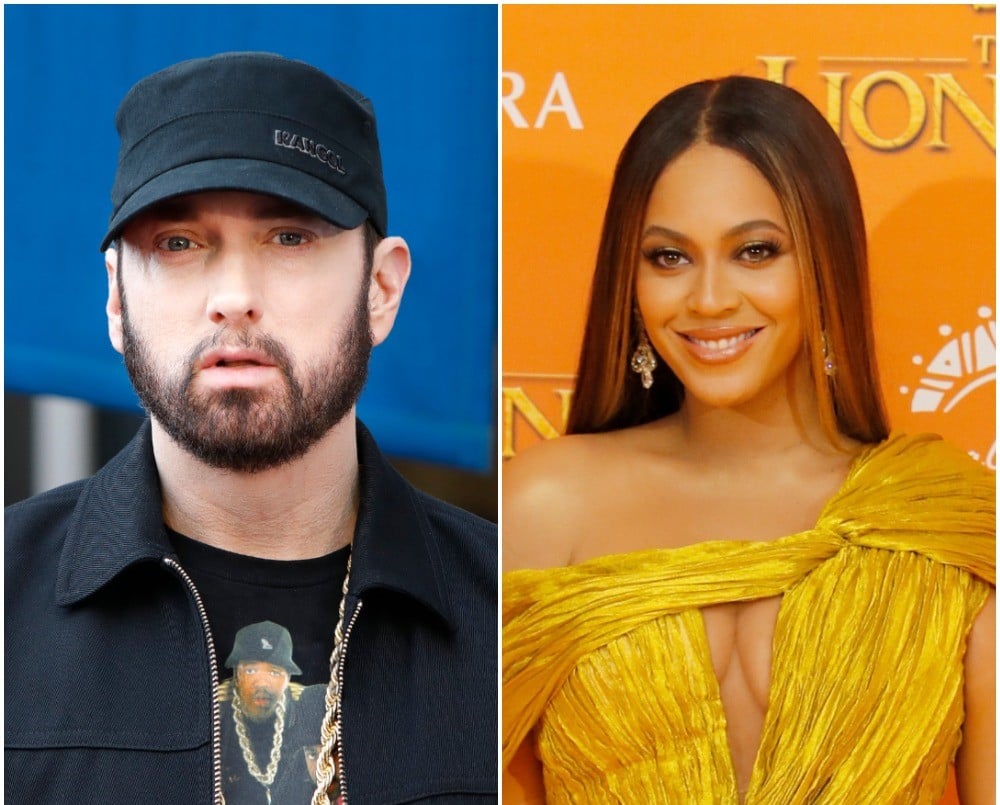 Eminem wanted to record a song Beyoncé 'could relate to'
In 2017, Marshall Mathers and Queen Bey collaborated on the track "Walk on Water." The rapper praised Beyoncé and explained why he wanted to work with her for so long but couldn't.
"First of all, Beyoncé is amazing! It's been on my wish list for a long time," he said during an interview with Shade 45. "But I never really had a song that I felt like would be right to present to her. So, I was kinda waiting. Then me and Paul kicked the idea around after I finished ["Walk on Water"]. And based off what it was about, I felt like she probably could relate to this too."
Em continued, "Beyoncé's always… everything she does is so perfect. But, the pressures behind that to… for her to do it so perfect, you know, I felt like she could probably relate to that. I told her, I said, 'I never seen you make a mistake before, ever.' Like, performance-wise, everything. Every song she puts out, every album, it's so calculated and precise. And everything's always so perfect."
The rapper had to apologize to 1 female singer he worked with
Another singing sensation the hip-hop artist worked with is Rihanna. The duo recorded not one but two hits together–"Love the Way You Lie" in 2010 and "The Monster" in 2013. However, in 2019 lyrics from a 2009 track he did were leaked and it included a verse about RiRi. Slim can be heard rapping, "Of course I side with Chris Brown/ I'd beat a b*tch down too," which was referencing the felony assault Brown pleaded guilty to after an altercation with Rihanna.
"I didn't know how somebody got it," Eminem told Sirius XM host Gray Rizzy about his reaction to the leak. "I have no recollection or even remembering doing that. That verse, the rhyme schemes, didn't even sound familiar to me. So I was caught off guard too. I was like, 'What the f*ck, I said that?'"
"I was wrong for saying that. It was f*cking stupid," he admitted, adding that at the time he was "learning how to rap again" after his addiction issues. However, he realizes that's no excuse and he shouldn't have said it.
Slim Shady also addressed Rihanna specifically on his 2020 track "Zeus" with the lyrics: "And wholeheartedly, apologies, Rihanna/ For that song that leaked, I'm sorry, Ri/ It wasn't meant to cause you grief."
How to get help: In the U.S., call the National Domestic Violence Hotline at 1-800-799-7233 (SAFE)
Source: Read Full Article