The Philadelphia hip-hop star passed away at the age of 30 after he's shot and robbed while enjoying meal with his girlfriend at the Roscoe's Chicken and Waffles restaurant in Inglewood.
AceShowbiz –PnB Rock has sadly passed away. The Philadelphia hip-hop star was fatally shot during a robbery at the Roscoe's Chicken and Waffles restaurant in Inglewood, Los Angeles. He was only 30 years old.
The rapper, best known for his 2016 hit "Selfish", was shot on Monday afternoon, September 12. Los Angeles police Capt. Kelly Muniz confirmed to Los Angeles Times that the shooting took place at 1:15 P.M. at the famous eatery on Main Street and Manchester Avenue. The late rapper was shot while enjoying meal with his girlfriend Stephanie Sibounheuang.
Police received a call about the incident at 1:23 P.M. Capt. Kelly indicated it appeared the shooter targeted Rock, because no one else was shot or assaulted. "He shot the victim and ran out the side door to a getaway car and then fled the parking lot," she said. She added the victim was transported to a nearby hospital and pronounced dead at 1:59 P.M.
Following the horror incident, graphic footage which sees him "fighting for his life" circulated online. The video shows Rock still moving, but it's possible he may have taken a turn for the worse.
A photo is also circulating on social media from Rock's girlfriend, who allegedly shared on her Instagram Story that they were at the restaurant by posting a photo of her food online. The photo is no longer on her Instagram account.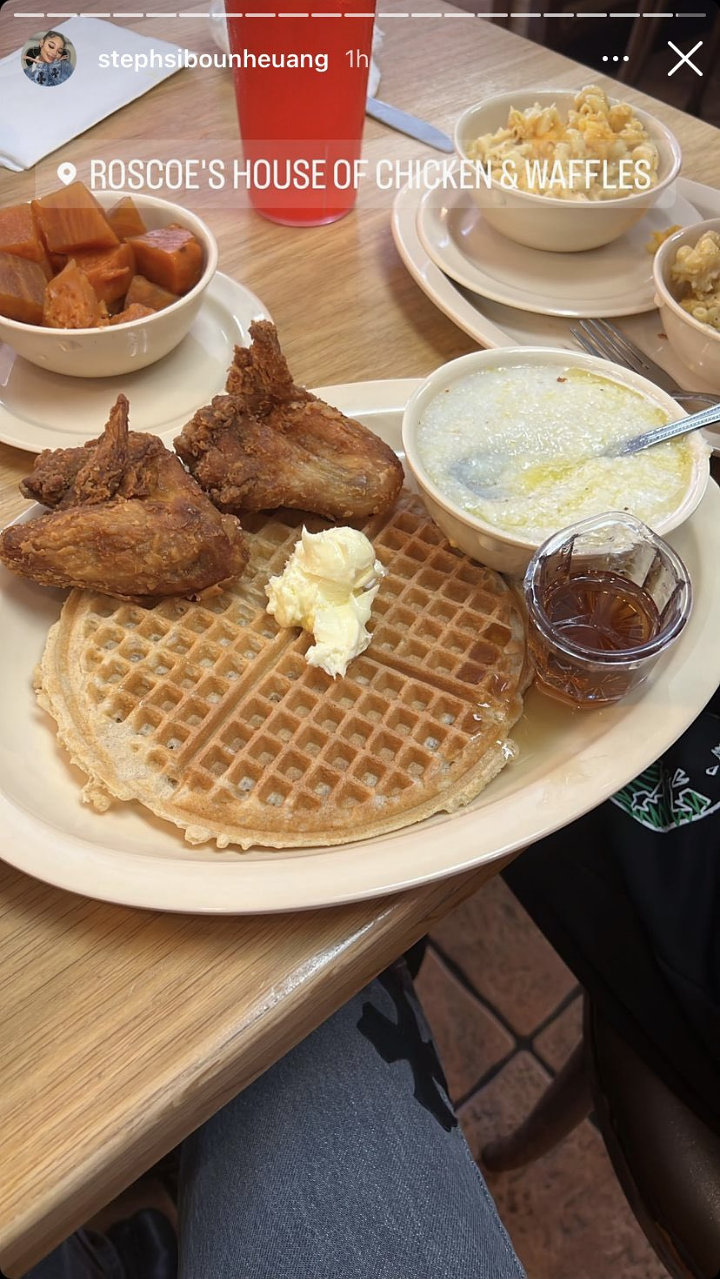 PnB Rock's girlfriend Stephanie Sibounheuang posted photo of her meal before the rapper was fatally shot.
Rock was born December 9, 1991 in Philadelphia. The spitter told Paper Magazine he was inspired to make music at age 19 after hearing Drake's decade-defining album "Take Care". "It's like, what do you label yourself, when you still infuse rap into your s**t?" he told the magazine. "People can't say I'm a rapper, but I don't feel like I'm a singer either. I'm not hitting super high notes and going crazy. I can't give you Chris Brown singing. I just got good melodies."
His 2016 hit "Selfish" peaked at No. 51 on the Billboard Hot 100. Rock released his latest song, "Luv Me Again", on September 2.
Source: Read Full Article