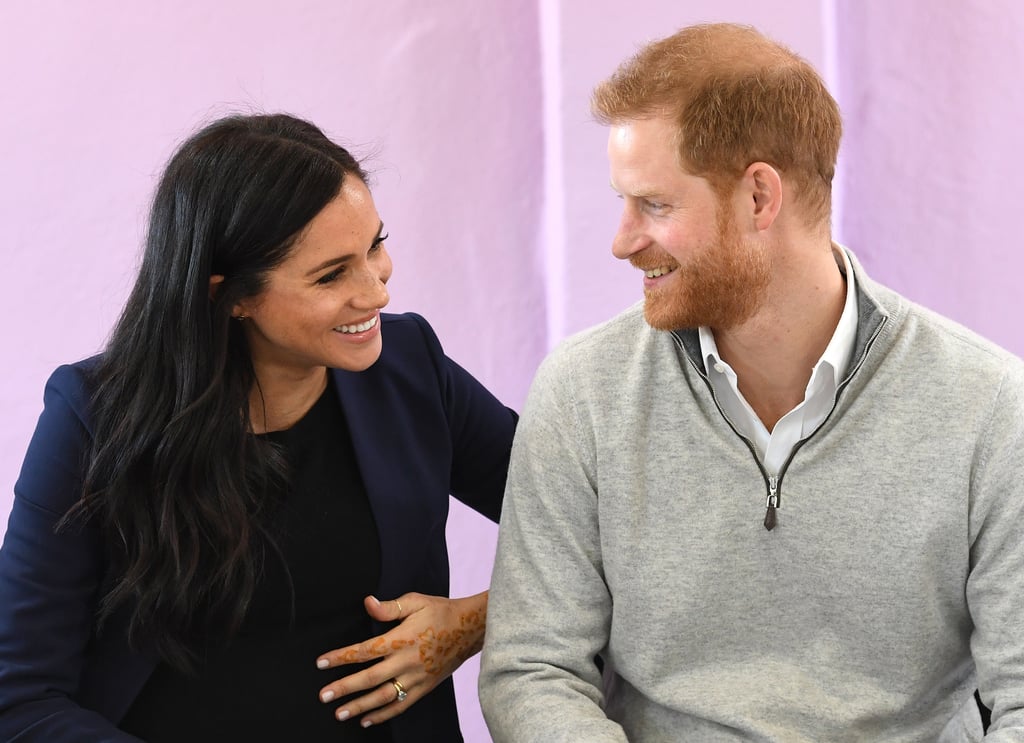 Meghan Markle and Prince Harry are heading to Africa! Later this year, the royal duo — who welcomed their first child, Archie Harrison Mountbatten-Windsor in May — will travel to the continent to bring awareness to causes important to the Duke and Duchess of Sussex as well as Harry's late mother, Princess Diana.
They plan on visiting Malawi, Angola, and other areas in South Africa. In Malawi, they will continue to expand the impact of Harry's charity Sentebale, which provides relief and support for children who are victims of extreme poverty and the HIV/AIDS epidemic. Then, Harry and Meghan will trek to Angola where they'll learn more about the ongoing issues with landmines. This was a cause also near and dear to Diana's heart as she brought worldwide attention to the dangers of landmines after visiting Angola in 1997.
Last year, Harry made a handful of special trips to Africa. In June, he went to Pitseng, Lesotho, where he bonded with some of the children benefiting from Sentebale. Five months later, he visited Zambia to support and promote technological advancements and education for young girls. Earlier this year, he and Meghan also embarked on a fun-filled, informative tour of Morocco where they learned about the country's efforts to further education equality and use equine therapy to help with children's mental health.
So they're no strangers to the continent and will certainly help make a positive impact during the tour this year. There hasn't been any official word on whether they will be traveling with Archie, but we're sure they'll do whatever is best for the baby!
Source: Read Full Article