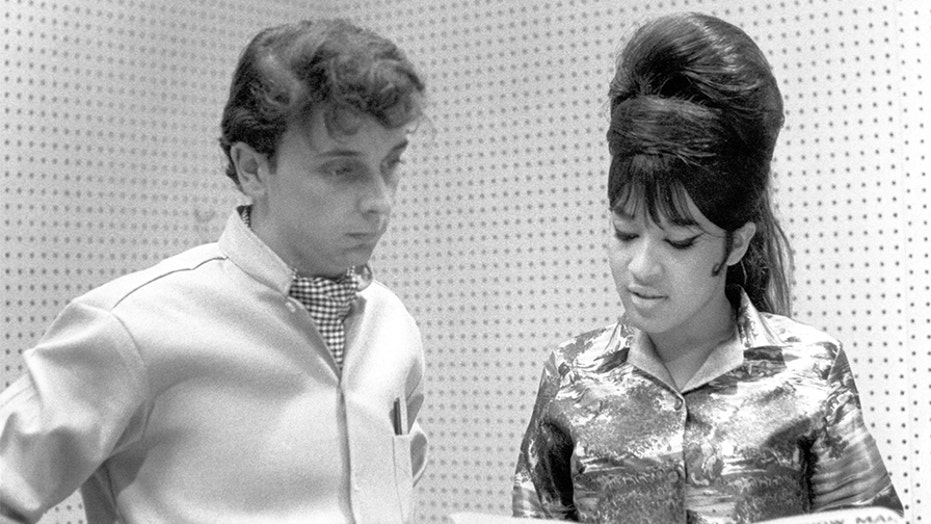 Fox News Flash top entertainment headlines for January 13
Fox News Flash top entertainment and celebrity headlines are here. Check out what clicked this week in entertainment.
Before Ronnie Spector passed away, the beloved singer spoke out about her tumultuous marriage to Phil Spector.
The iconic '60s singer died on Wednesday at age 78 after a brief battle with cancer.
"Ronnie lived her life with a twinkle in her eye, a spunky attitude, a wicked sense of humor and a smile on her face," a statement from the family read. "She was filled with love and gratitude." No other details were revealed.
The former Ronettes frontwoman and the famed music producer were married from 1968 until 1974. Spector was 17 and Phil was 24 when they first met. Phil's songwriting and production helped The Ronettes, along with their sexy look and powerful voices, become one of the premier acts of the girl-group era.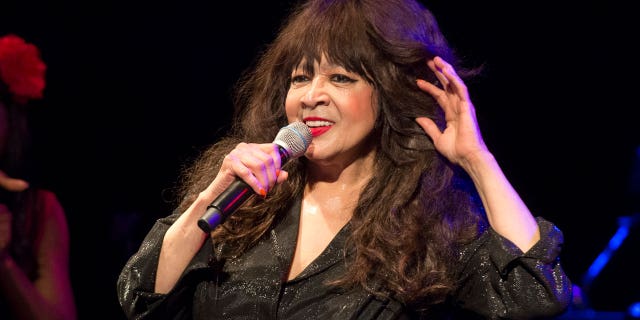 Ronnie Spector passed away on Wednesday at age 78 after a brief battle with cancer.
(Photo by Jordi Vidal/Redferns)
Still, Spector previously described their union as an abusive one. She detailed their unhappy story involving violence and control in a 1990 autobiography titled "Be My Baby: I Survived Mascara, Miniskirts and Madness." In the book, Spector said Phil kept her locked in their Beverly Hills mansion.
She even alleged that Phil kept a gold coffin in their basement and told her he would kill her if she tried to leave him. She also described how Phil surrounded their home with barbed wire and guard dogs.
"I can only say that when I left in the early '70s, I knew that if I didn't leave at that time, I was going to die there," the star wrote.
In 2014, Spector told The Telegraph that after their marriage, Phil pulled her from the limelight and imprisoned her. She was only allowed to leave once a month "to go get my feminine stuff if you catch my drift" and if she was gone for 20 minutes he'd send a bodyguard. He also reportedly screamed at her so violently, she became mute at one point.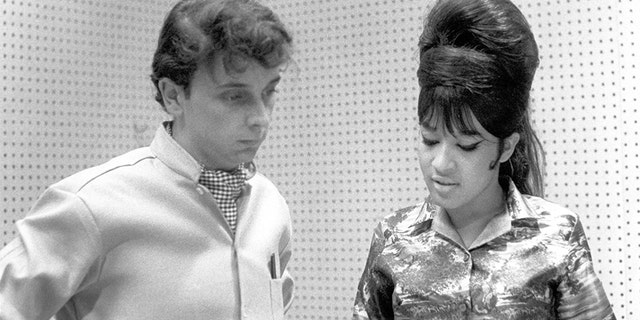 Ronnie Spector of the vocal trio the Ronettes with Phil Spector while recording in Los Angeles, California at Gold Star Studios in 1963.
(Getty)
"The last year of my marriage I didn't talk at all," she told the UK-based outlet. "Because if I said anything he'd yell at me, so why say anything? I was a scared little girl from Spanish Harlem living in this mansion with five servants, not knowing what to do with any of it. I cried every night I was married."
Spector added that once her worried mother paid a visit, the two stayed up "for three days and nights" planning her escape.
At the time, she vividly described what it was about Phil that made her fall in love with him.
"First, I fell in love with his coolness," she explained. "He was very cool. Always had one hand in his pocket. And he had a cute butt. I loved his tush, he had the cutest tush. The way he handled the band — he's a guy, 24 years old, yet he's telling married men with children what to do? That turned me on so much. I fell in love with that power."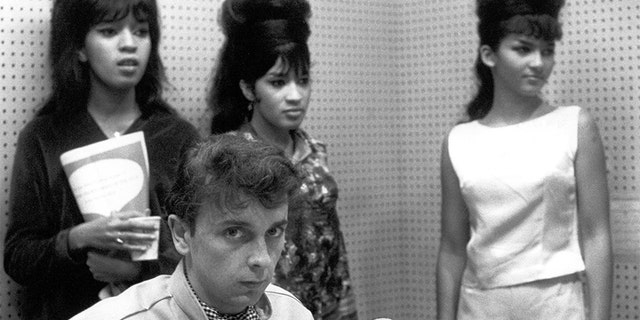 The Ronettes, a popular girl group from New York City, were signed by Phil Spector.
(Getty)
And there was also that magnetic connection through song.
"When he would write those songs and I'd be sitting on the piano next to him… oh, my heart… it was magic," she said.
Still, Spector stressed, "The more he tried to destroy me, the stronger I got. It made me think, 'How dare you, you don't own me.'"
In 2018, Spector told People magazine that during their marriage, Phil adopted a set of twins without asking her.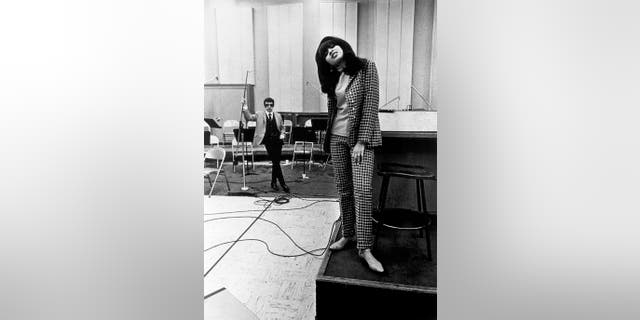 American singer Ronnie Spector with her husband, record producer Phil Spector, at Gold Star Studios, Los Angeles California, circa 1968. 
(Photo by Michael Ochs Archives/Getty Images)
"We were in the car and all of a sudden we pull up to the mansion and there's a fountain and there are these twins running around — these blond-haired, blue-eyed twins," Spector recalled. "I'm saying, 'What's this?' He said, 'Merry Christmas!'"
Spector said she suddenly became the mother of Gary and Louis. The boys ended up being raised by their adoptive father after the couple's divorce in 1974.
"He never said, 'Ronnie, what do you think we should do? Should we adopt twins?' Nothing!" said the pop star. "Everything was a surprise, and no woman wants live children as a surprise. That's when my mother came along."
Spector said she was able to escape from Phil in 1972 with the help of her mom, Beatrice.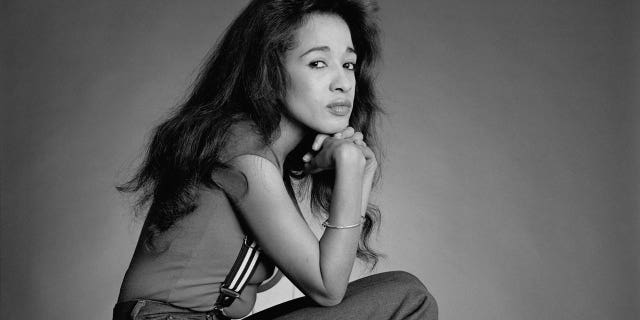 Ronnie Spector she escaped with the help of her mother.
(Photo by Tom Sheehan/Sony Music Archive via Getty Images)
"She said, 'I'm your mother and I'm telling you, we gotta get out of here. Or you, my little girl, are going to be gone,'" said Spector.
Spector said that after fleeing, she walked barefoot to the office of a divorce attorney asking for help.
"I was determined not to go back," Spector recalled. "It would have been the end of me."
After the divorce, she moved back to her native New York. Phil got custody of their adopted twins and forced her to sign her life away in the settlement, which cut her out of future record earnings. According to the New York Daily News, Spector testified she signed the divorce settlement because Phil said he would kill her if she didn't.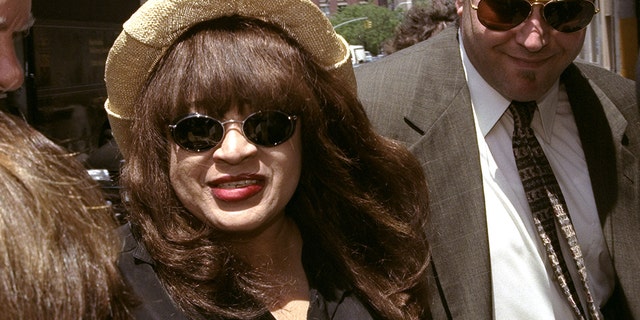 Singer Ronnie Spector arrives at N.Y. County Supreme Court where she is sued her ex-husband Phil Spector for royalties.
(Photo by Thomas Monaster/NY Daily News Archive via Getty Images)
"Phil threatened me several times," Spector said on the witness stand in Manhattan Supreme Court, the outlet revealed. "He told me, 'I'll kill you' and 'I'll have a hitman kill you.'"
Spector, who kept her stage name, went on to enjoy a musical comeback in the '70s and sang on the 1983 Eddie Money track "Take Me Home Tonight." In 1982, she married producer Jonathan Greenfield, who originally attended one of her comeback concerts.
Over the years, she kept touring the country. She also hoped that in speaking out, other women in abusive relationships would be compelled to get out with the help of a loved one.
"I would tell any woman, if you are in a bad relationship, you have to find someone – like my mother," she explained. "If it's not your mother, your best friend. One person has to help you."
"It was so dark back in those days," she shared. "Now I feel free to be able to tell other women. Maybe not every woman will listen to me, but some will, and I [hope] I can get one or two to save their [own] lives or save them from getting abused."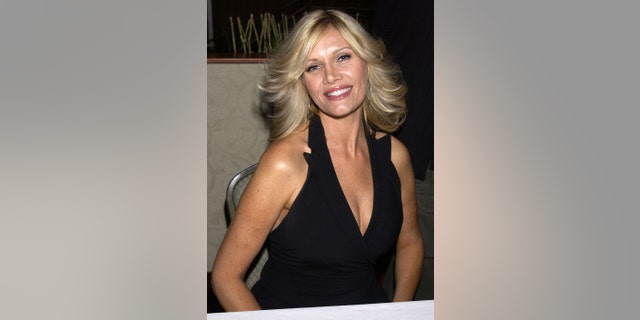 Lana Clarkson was found dead on February 3, 2003. She was 40.
(Photo by Albert L. Ortega/WireImage)
Phil passed away in January 2021 at age 81 from natural causes. He was convicted of murdering actress Lana Clarkson in 2003 at his mansion. He was sentenced to 19 years to life.
"It's a sad day for music and a sad day for me," the singer wrote on Facebook. "When I was working with Phil Spector, watching him create in the recording studio, I knew I was working with the very best. He was in complete control, directing everyone. So much to love about those days."
"Meeting him and falling in love was like a fairytale," she continued. "The magical music we were able to make together, was inspired by our love. I loved him madly, and gave my heart and soul to him."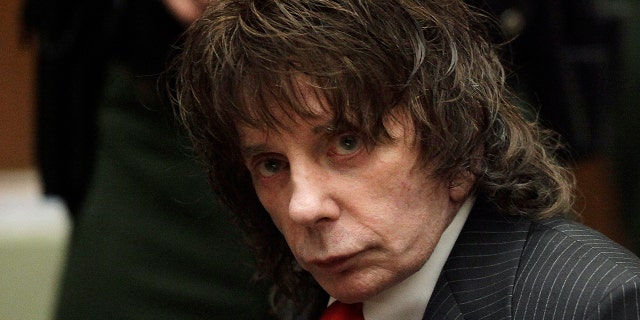 In this May 29, 2009 photo, music producer Phil Spector sits in a courtroom for his sentencing in Los Angeles. Spector, the eccentric and revolutionary music producer who transformed rock music with his "Wall of Sound" method and who was later convicted of murder, died on Jan. 16, 2021, at age 81.  
(AP Photo/Jae C. Hong, Pool)
"As I said many times while he was alive, he was a brilliant producer, but a lousy husband," the "Baby, I Love You" star shared. "Unfortunately, Phil was not able to live and function outside of the recording studio. Darkness set in, many lives were damaged."
"I still smile whenever I hear the music we made together, and always will," she concluded her post. "The music will be forever."
Spector is survived her husband and two sons.
The Associated Press contributed to this report.
Source: Read Full Article