The British royal family is reeling following a series of shocking allegations made by Prince Harry in his autobiography, Spare.
DISCOVER: Inside Prince Harry and Queen Consort Camilla's complicated relationship through the years
Extracts from the book have been leaked to the Guardian ahead of its release on 10 January.
WATCH: Prince Harry asked if he will attend King Charles' coronation
They include an allegation that Prince William physically assaulted his brother in 2019 over his marriage to Meghan Markle.
RELATED: Inside Prince Harry and Prince William's sad relationship
Harry has claimed he was left with a visible injury to his back after William grabbed him by the collar and ripped his necklace before knocking him to the floor.
To date, the family have refused to comment on Harry and Meghan's prior claims, including the statements made in their Netflix docuseries.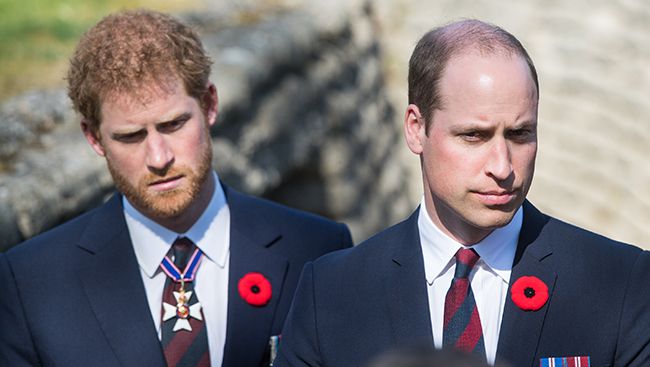 Relations between the brothers are at an all-time low
And they continue to do so. Asked for a comment on the Spare extracts, Buckingham Palace refused to comment.
MORE: Prince Harry addresses relationship with Prince William: 'I would like to have my brother back'
The altercation between Harry and William is alleged to have taken place in Harry's London home when William had wanted to discuss "the whole rolling catastrophe" of their relationship and struggles with the press.
William and Harry are alleged to have fallen out over Meghan Markle
But when William arrived at Nottingham Cottage – where Harry was then living – in the grounds of Kensington Palace, the Prince of Wales was already "piping hot".
Harry writes: "(William) called me another name, then came at me. It all happened so fast. So very fast. He grabbed me by the collar, ripping my necklace, and he knocked me to the floor. I landed on the dog's bowl, which cracked under my back, the pieces cutting into me. I lay there for a moment, dazed, then got to my feet and told him to get out."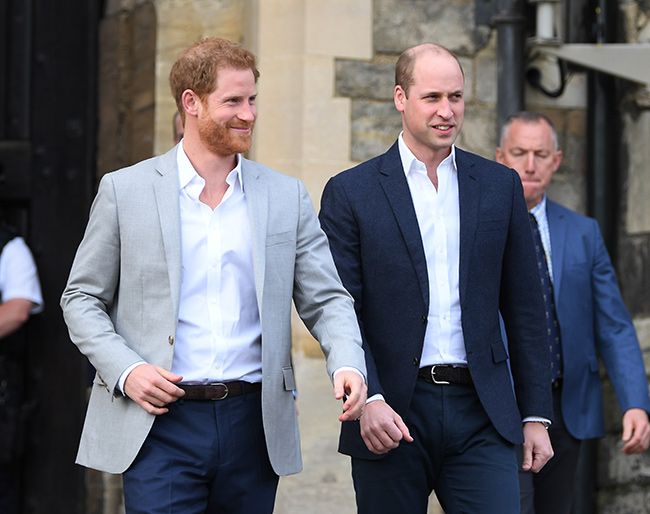 Harry and William in happier times
Harry then states that William urged him to hit back but he refused. Shortly afterwards though, the elder brother apologised.
William had then told his brother not to tell Meghan about the confrontation, resulting in Harry saying: "You mean that you attacked me?", to which William responded: "I didn't attack you, Harold."
Harry said he did not immediately tell his wife but she had noticed "scrapes and bruises" on his back.
Make sure you never miss a ROYAL story! Sign up to The Royal Explainer newsletter to receive your weekly dose of royal features and other exclusive content straight to your inbox.
Source: Read Full Article