Embed from Getty Images
Selena Gomez gets criticized for her weight and appearance a lot. She also responds to that criticism a lot, usually on TikTok, more times than I've even covered. Sometimes she mentions her medications, sometimes she mentions holiday eating, and sometimes it's just an I don't care vibe. Selena appeared on an episode of Apple TV+'s docu-series Dear… and admitted that the despite her outwardly brushing it off, the body shaming comments actually do get to her.
Selena Gomez is being honest with fans by saying she was unable to ignore online criticism about her body, even though she made it seem like she was unaffected by it.

While appearing on the latest episode of Apple TV+'s documentary series Dear …, Gomez, 30, reflected on the body-shaming comments she's received because of her fluctuating weight, which she said she's struggled with while living with lupus.

"My weight would constantly fluctuate because I would be on certain medications. And obviously, people just ran with it," she said. "It was like they couldn't wait to find a thing to bring me down. I was being shamed for gaining weight because of my lupus."

The Only Murders in the Building star admitted that although she has typically used her platform to show others that she's unfazed by criticism, it actually left her in tears when she was alone.

"I lied. I would go online and I would post a picture of myself and I would say, 'It doesn't matter. I'm not accepting what you're saying,'" Gomez said. "All the while, being in the room posting and crying my eyes out because nobody deserves to hear those things."

"Though I was posting these things saying it doesn't bother me, because I didn't want it to bother other people who are experiencing the same thing, getting shamed for what they look like, who they are, who they love," she added. "I just think it's so unfair. I don't think that anybody deserves to feel less than."
[From People]
This completely tracks. Body shaming comments bother — I don't want to say everyone — but most people. And especially the volume and nasty specificity of people commenting about Selena's body since she was a teenager, of course it bothers her. The fact that she responds at all also indicates that these comments bother her. I get what Selena was trying to do though, by posting that the comments didn't matter to her. She was trying to empower fans who might have the same negative experiences and show them that they shouldn't let it bother them. That was kind of her, but I'm glad she's being honest now. Selena's acknowledging that mean comments hurt and they do affect us, but we don't deserve them and shouldn't let them run our lives. She's very relatable. And speaking of relatable, Selena posted a couple of makeup-free selfies recently. It's nice to see a celeb looking normal instead of all glossed and glammed at home.
As a side-note, in the same docu-series episode, Selena also talked about Francia Rasia donating a kidney to her. She said: "I will never ever, ever be more in debt to a person than Francia. The idea of someone not even second-guessing to be a donor was unbelievably overwhelming." It's unclear when this episode was filmed in relation to that apparent snub after Selena's doc came out, but it's good that she said this.
https://www.instagram.com/p/Cpv2SBMrAGY/
https://www.instagram.com/p/Co_P7YgrrFO/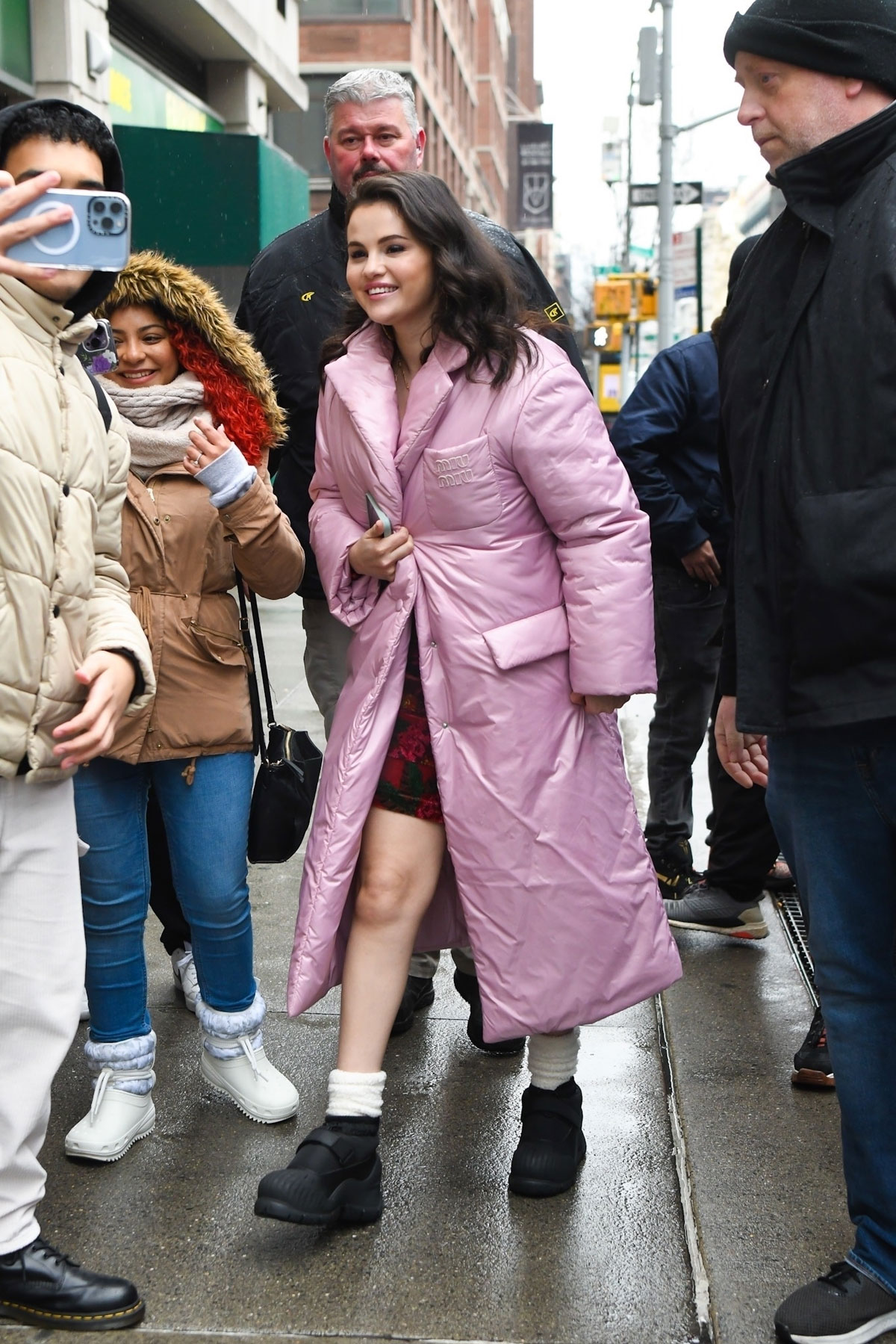 photos credit: Roka/Backgrid, Getty and via Instagram
Source: Read Full Article