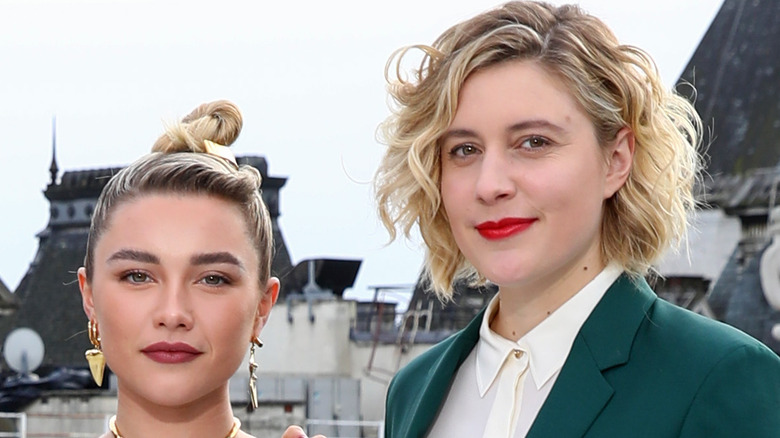 Tim P. Whitby/Getty Images
By Sam Cohen/Aug. 30, 2021 11:56 am EDT
Actress Florence Pugh and director Greta Gerwig became friends on the set of Gerwig's immensely successful 2019 film adaptation of "Little Women." 
Pugh plays the character of Amy March, a role that Gerwig felt the English actress was born to play. Speaking with The New York Times, Gerwig said of her casting decision, "I found evidence in the book that Amy was Jo's equal, but I had never seen her explored in that way." The acclaimed director then went on to add, "I knew there was no other person who could do it but Florence. She has movie star written all over her, but she's also a character actor, which is the best kind of movie star."
Gerwig's instincts about Pugh's acting abilities were spot on, as Pugh's portrayal of Amy March won her the Best Supporting Actress nomination at the 2020 Academy Awards, the Critics' Choice Awards, and the BAFTA Awards (via Vogue). Pugh credits Gerwig's interpretation of Amy's character for her stunning ability to bring something new to the often-misunderstood role. "A lot of it is Greta," Pugh said in an interview on "Popcorn with Peter Travers." She added (via Good Morning America), "When I first met her, I remember her giving me this whole speech about how she wanted Amy to be more than [annoying]. And she feels like Amy has been misunderstood. And she hasn't had her moment to explain herself."
Clearly, the two women succeeded in their ability to shed light on the character. Keep reading to find out how Pugh had Gerwig's back after the movie came out.
Florence Pugh had Greta Gerwig's back after this Oscars snub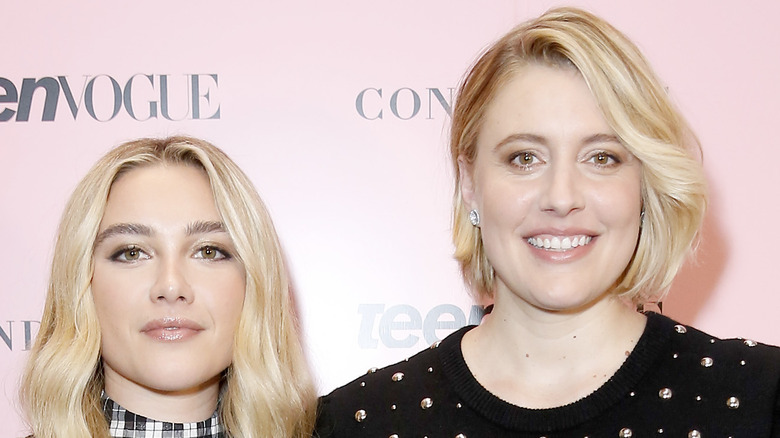 When the 2020 Academy Award nominations were announced, many people were stunned at Greta Gerwig's omission in the Best Director category. 
Florence Pugh was one of the people who vocally expressed their displeasure, saying, "It's incredibly upsetting." She went on to say, "It's a shame that it's still a conversation," in terms of the lack of female representation in the Best Director category at the awards show (via Entertainment Weekly). Pugh expanded on this and stated in that interview, "[Gerwig] made a film about women working and their relationship with money and their relationship with working in a man's world. That's literally what Little Women is about, so [this] only underlines how important it is — because it's happening."
Gerwig, who received acclaim previously for directing "Lady Bird," echoed these sentiments, saying (via Variety), "I think that the directors branch could probably stand to bolster its lady numbers." Though the situation was frustrating for everyone involved, we're sure it boosted Gerwig's spirits to know that Pugh had her back.
Source: Read Full Article