It's unbelievably been four months since basketball great Kobe Bryant, his daughter, Gianna, and seven individuals traveling with them died on Jan. 26 in a helicopter crash that was en route to the Mamba Sports Academy in California.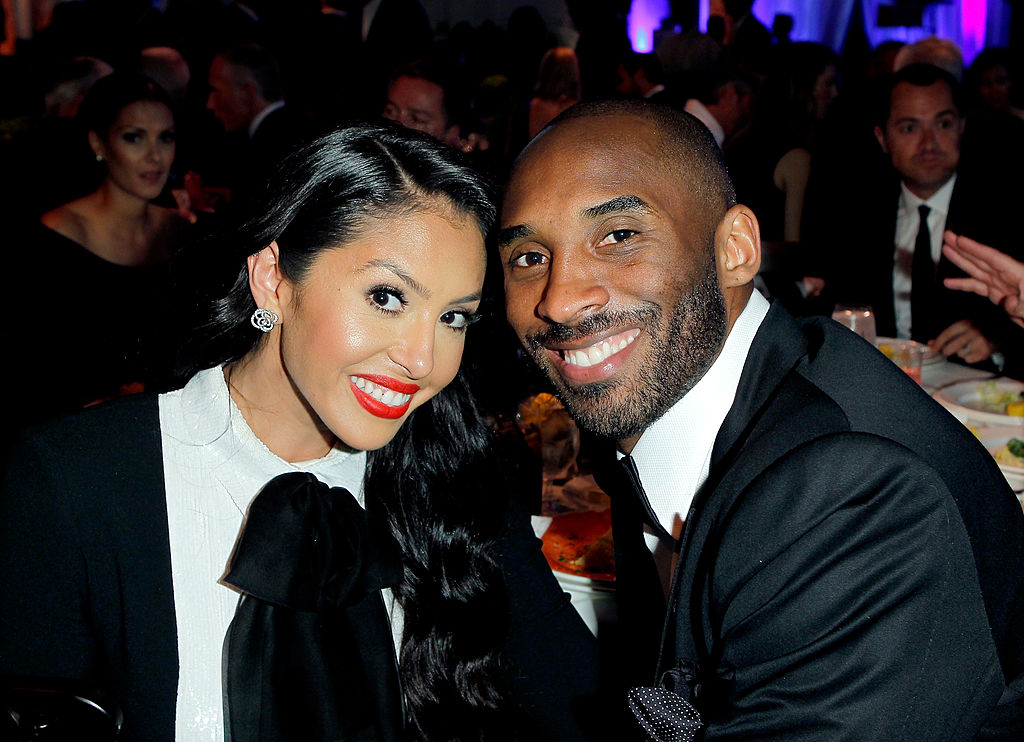 RELATED: 4 Months After Her Father's Death, Kobe and Vanessa Bryant's Baby Koko Takes First Steps
It was announced in May 2020 that Bryant's widow, Vanessa, has inherited a substantial amount from his stakes in sports drink brand BodyArmor, causing her current net worth to exponentially increase.
Vanessa Bryant received a huge inheritance from her husband's savvy business deal
Kobe Bryant, in 2013, invested what is now a measly $5 million in the sports drink brand, BodyArmor, for a 10% stake in the company. At that time, it was a startup Kobe believed in enough to support and back both with his money and his name. Kobe's stake has added up to a staggering $200 million, which Vanessa just inherited.
RELATED: Did Kobe Bryant Leave A Will?
The brand counted Kobe as one of its biggest shareholders but had three even bigger ones: Coca-Cola, Keurig Dr. Pepper, and BodyArmor's founder, Mike Repole. The businessman told Fox Business in May 2020 that without Kobe's backing, the product which is near $1 billion in revenue, would have gone nowhere.
Repole reflected on the sports star's impact on the company and his loss to him, personally.
"I lost a dear friend. I lost a brother with Kobe and BodyArmor lost a founding father. Kobe Bryant's fingerprints are all over the BodyArmor brand. The brand wouldn't be in the position it's in if Kobe wasn't a believer back in 2012 and 2013."
Without Kobe now, Repole wants to continue BodyArmor with his good friend always at the forefront of his mind.
"For me, this has always been a journey, the last seven or eight years, with Kobe, and now I feel like this is a journey for Kobe," Repole said. "To me, BodyArmor really is his business legacy. Kobe saw in BodyArmor, when we were under $5 million in sales, what nobody else saw."
Vanessa Bryant has been keeping strong for her daughters' sake
Since her husband's death in January, Vanessa has been remaining strong for her girls, 17-year-old Natalia, 3-year-old Bianka, and 11-month-old Capri also known as Koko who is just taking her first steps.
https://www.instagram.com/p/B7UvUFTDZ8M/
RELATED: Inside Beyoncé's Longtime Friendship With Kobe Bryant
Us Weekly reported a source close to the Bryant family as saying in April 2020 that "No two days are the same for Vanessa. One day she feels motivated, and the next she's depressed and needs to take time for herself. … There are moments when it all completely consumes her."
Vanessa has continued posting images of her girls on her Instagram account. From the photo of Natalia beautifully dressed for her winter formal to Bianka just clowning around, it's clear Vanessa is doing her best to keep going for her daughters.
"It's still unfathomable," the source continued. "It's the heaviest loss a mother and wife could possibly experience. She's grieving — and will be for a very long time."
Vanessa Bryant's new net worth
Kobe was worth an estimated $600 million according to Celebrity Net Worth at the time of his death. Between endorsements and his tenure as a Laker, his earnings may have been higher than that estimate.
Vanessa, now after inheriting her husband's $200 million BodyArmor stakes, has a new estimated net worth of over $800 million.
RELATED: Vanessa Bryant Posts Emotional Tribute to Kobe Bryant on His Favorite Holiday
Source: Read Full Article