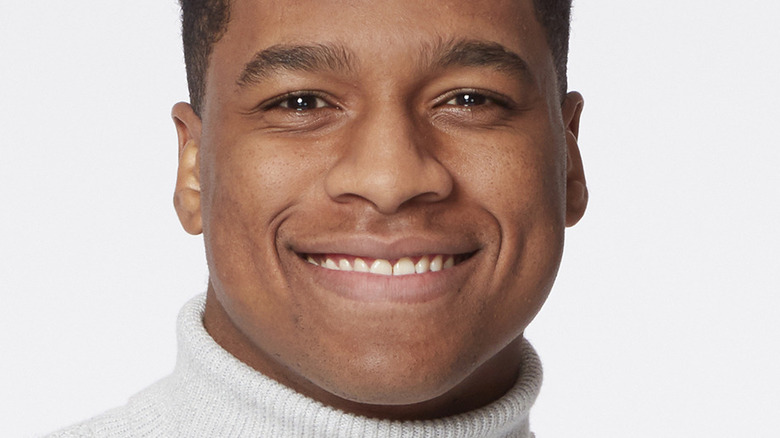 With the premiere of Season 17 of "The Bachelorette" just around the corner, fans are eager to get to know the contestants. As Bachelor Nation combs through the reality show's promos and previews looking for hints as to who (if anyone) managed to steal Bachelorette Katie Thurston's heart, a couple of men in particular have caught their eye. One of them is Andrew S., aka Andrew Spencer, a professional athlete — but there's more to him than just his work.
According to his official Bachelor biography, Spencer is a pro football player competing in Vienna, Austria (via ABC). In his Instagram bio, he shared that his team is the Dacia Vikings, who are part of the American Football Club. When he's not out on the field, he's living in Chicago, working as a football coach and teacher's assistant. At 26 years old, he's starting to get serious about looking for love, and he's already got big family plans as he hopes to have five kids one day. Sounds like he's thinking about starting a football team of his own!
Bachelorette's Andrew Spencer seems like a total catch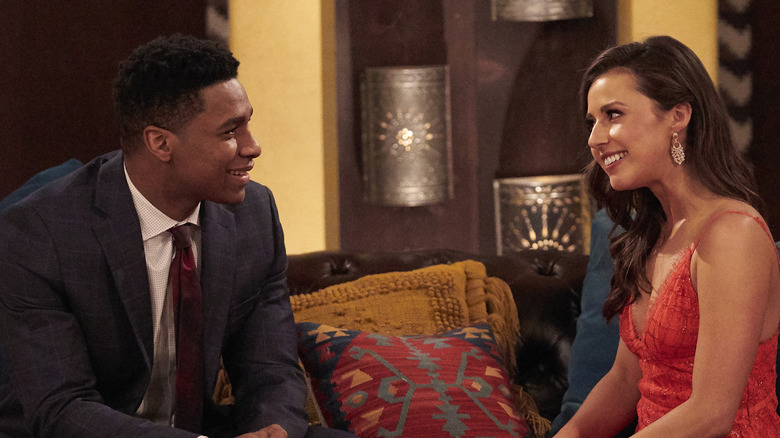 While the ABC series is still filming in one single location instead of taking the contestants across the globe, Andrew Spencer is helping bring the international appeal to the show thanks to his time abroad. Not only does he love to show off his ability to imitate different accents from countries all over the world, he's also learned from his time in Europe that he's more interested in working to live than living to work. While his career is clearly important to him, he's also ready to put in the time when it comes to his love life, and there's no grand gesture too big for him to take on.
He also already has an in with the franchise. According to Reality Steve, his cousin is Clay Harbor, another professional football player who appeared on Becca Kufrin's season of "The Bachelorette." In February 2020, he even shared a picture of himself out and about with Harbor, Dustin Kendrick from Hannah Brown's season of "The Bachelorette," and a few other friends. "My little cousin," Spencer jokingly called Harbor in a 2019 post.
Hopefully, Harbor gave him some tips about how to make the best of his time on the show — although it sounds like his sense of humor and love for romance will take him plenty far with Thurston.
Source: Read Full Article