Sorry to inform you that it's once again Monday, but the good news is that there are some new Zendaya and Tom Holland photos for you to stare at. The couple attended a photocall for their new movie Spider-Man: No Way Home in London last night, and literally couldn't have been cuter. Aside from holding hands: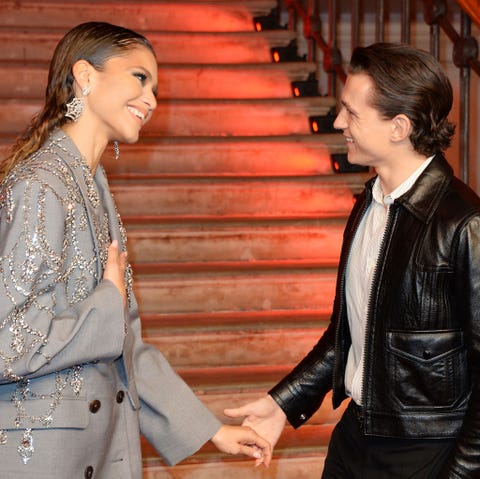 And gazing at each other: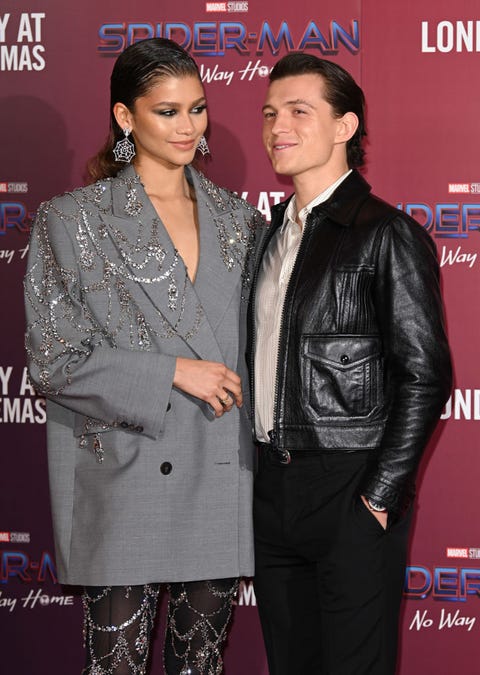 They literally couldn't stop stealing looks at each other on the carpet: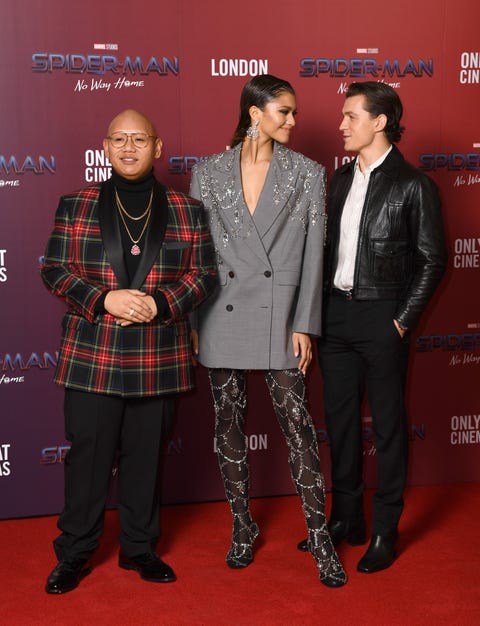 Basically it was simply the best, better than all the rest—much like Zendaya's extremely on-theme outfit.
Anyyyyyway, Zendaya and Tom Holland have been the subject of dating rumors since back in 2017, and were spotted kissing over the summer. Zendaya opened up about Tom during a recent interview with InStyle, saying "There are many things, obviously, that I appreciate [about him]. In an actor way, I appreciate that he really loves being Spider-Man. It's a lot of pressure—you take on the role of a superhero wherever you go. To the little kid who walks by, you are Spider-Man. I think he handled that so well. He's a fun time. Very charismatic, can make anybody feel comfortable and have a good laugh and a good chat. A good chat—I sound so British."
She also added that she loves "seeing him at work, even though he's not a Virgo, he is a perfectionist."
Yep. The vibes are SIMPLY on another level with these two.
Source: Read Full Article