Palm Beach, FL, in 1959 wasn't the colorful, kitschy scene it is today in 2019. In fact, the Palm Beach aesthetic used to be like every resort town in America — nautical with a heavy dose of navy, red, and white. That is until Lilly Pulitzer hit the scene. But let's backtrack a bit . . .
If you look up the roots of Lilly McKim, daughter to Robert McKim and Lillian Bostwick, it's clear that she had a very affluent upbringing, equipped with all the necessary accouterments — boarding school, horses, and debutant balls. But it was when our heroine Lilly McKim met and married Peter Pulitzer (yes, from that Pulitzer family) and settled in Palm Beach that an iconic brand serendipitously began to take shape.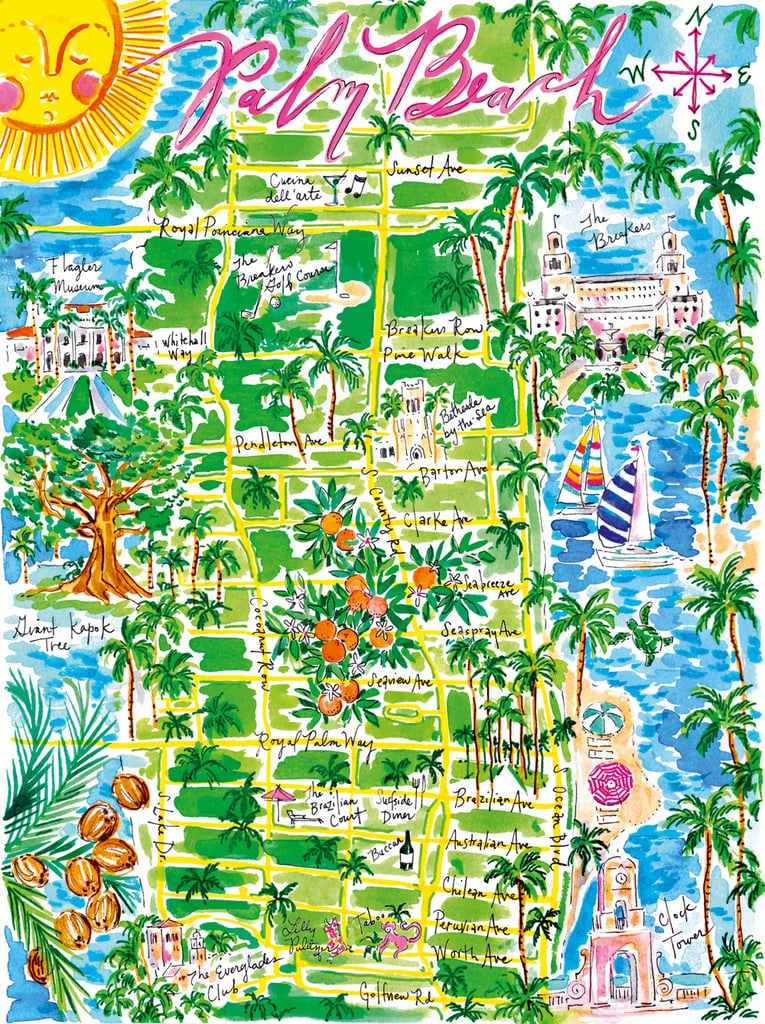 While Palm Beach was already the resort destination of the New York jet-setters, when the newlyweds decided to settle there year-round it definitely went against the status quo.
The couple's bohemian lifestyle in Palm Beach was filled with fun, family, and friends. They would throw dinner parties for 40 guests, avoiding the classic cocktail scene and opting for at-home dance parties. Lilly, doing things her own way, had a pet monkey named Gooney and even a pet pig at one time, and would regularly be spotted walking barefoot down Worth Avenue. Already, you can see where the brand's colorful frame of mind was born.
After a few years and three children, Lilly decided she needed something more — a side hustle, if you will. She decided to start selling oranges and grapefruit from her husband's groves, which eventually turned into a juice stand in Via Mizner. While she loved embracing her entrepreneurial side, the steamy Florida weather, the constricting high-waisted shorts of the era, and the sticky spray of fruit juice were posing a problem. Ever the solution-oriented woman, Lilly brought patterned fabric to her seamstress and asked her to make a simple shift that would hide juice stains — and the first spill-proof Lilly dress was made.
An occupational hazard became fashion history when friends and strangers started requesting a Lilly shift of their own. The first silhouette, a simple sleeveless shift, was sold for $22, and the juice stand turned into a boutique where she sold dresses alongside her fruit baskets.
The dress was contradictory to the popular styles of the time, and therefore stood out for its uniqueness and flamboyancy. Unlike the typically neutral-colored and form-fitting designs of the decade, Lilly's designs made a stylish splash — but they were even more beloved for their practicality. Lilly designed the shift with cotton lining so wearers could skip undergarments in the Florida heat.
The bright and bold printed dresses quickly became a Palm Beach status symbol, and when society's elite started wearing Lilly dresses, it cemented the Lilly Pulitzer fashion revolution. Wendy Vanderbilt, Happy Rockefeller, and first lady Jackie Kennedy were all spotted in their own colorful frocks, and soon Lillys were all over Palm Beach and beyond.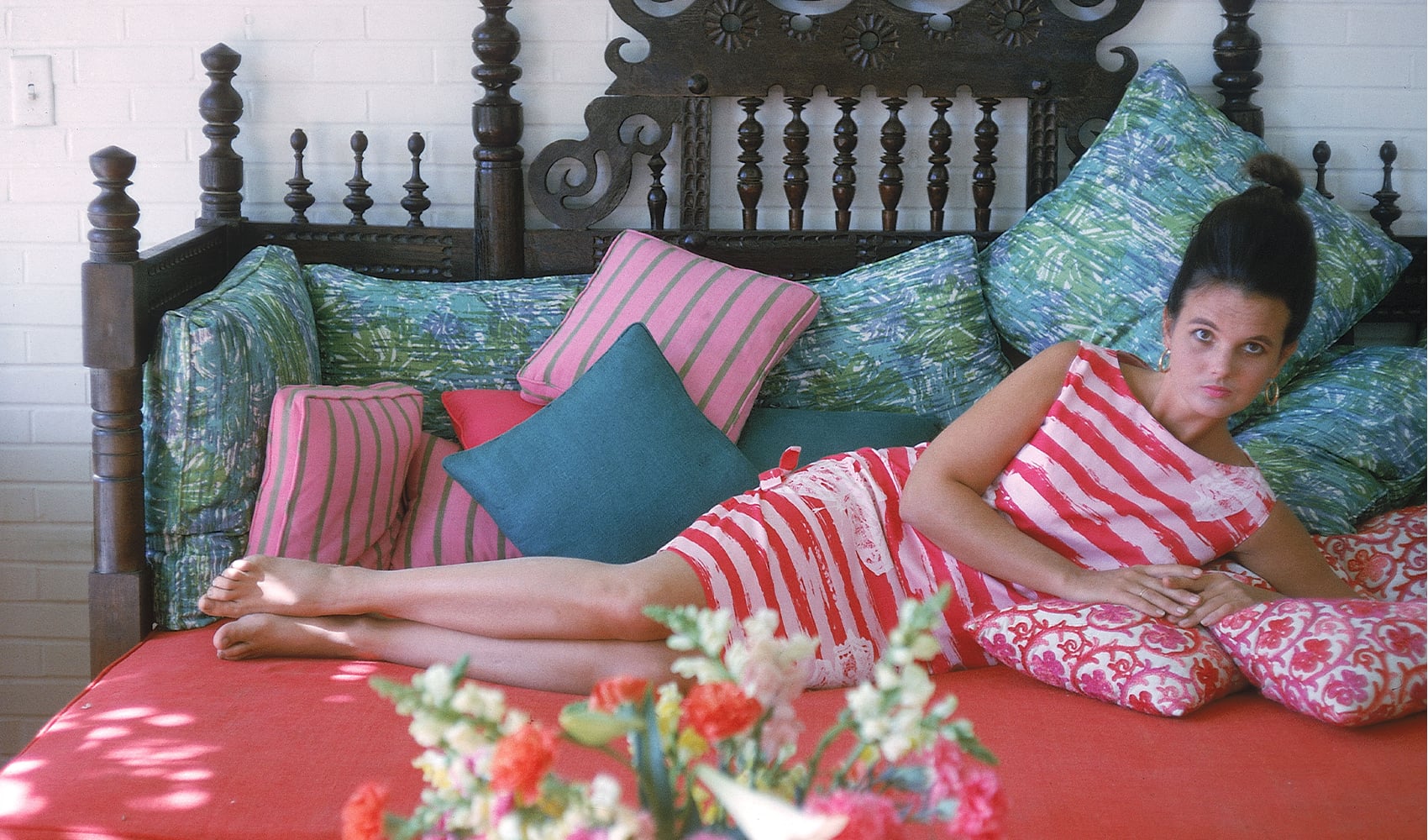 Fast forward to today and the Lilly Pulitzer brand is synonymous with resort wear — from the Cape to the Keys and everywhere in between. Nothing says poolside glamour like a Lilly shift dress. Still a Palm Beach staple, the bold, bright prints are still aspiring and transformative, while remaining both elegant and casual — the exact feeling Lilly was trying to achieve all those years ago. The prints remain the magical ingredient that set Lilly Pulitzer apart — they're still spill-proof to this day — and they're just as unique as they were 60 years ago.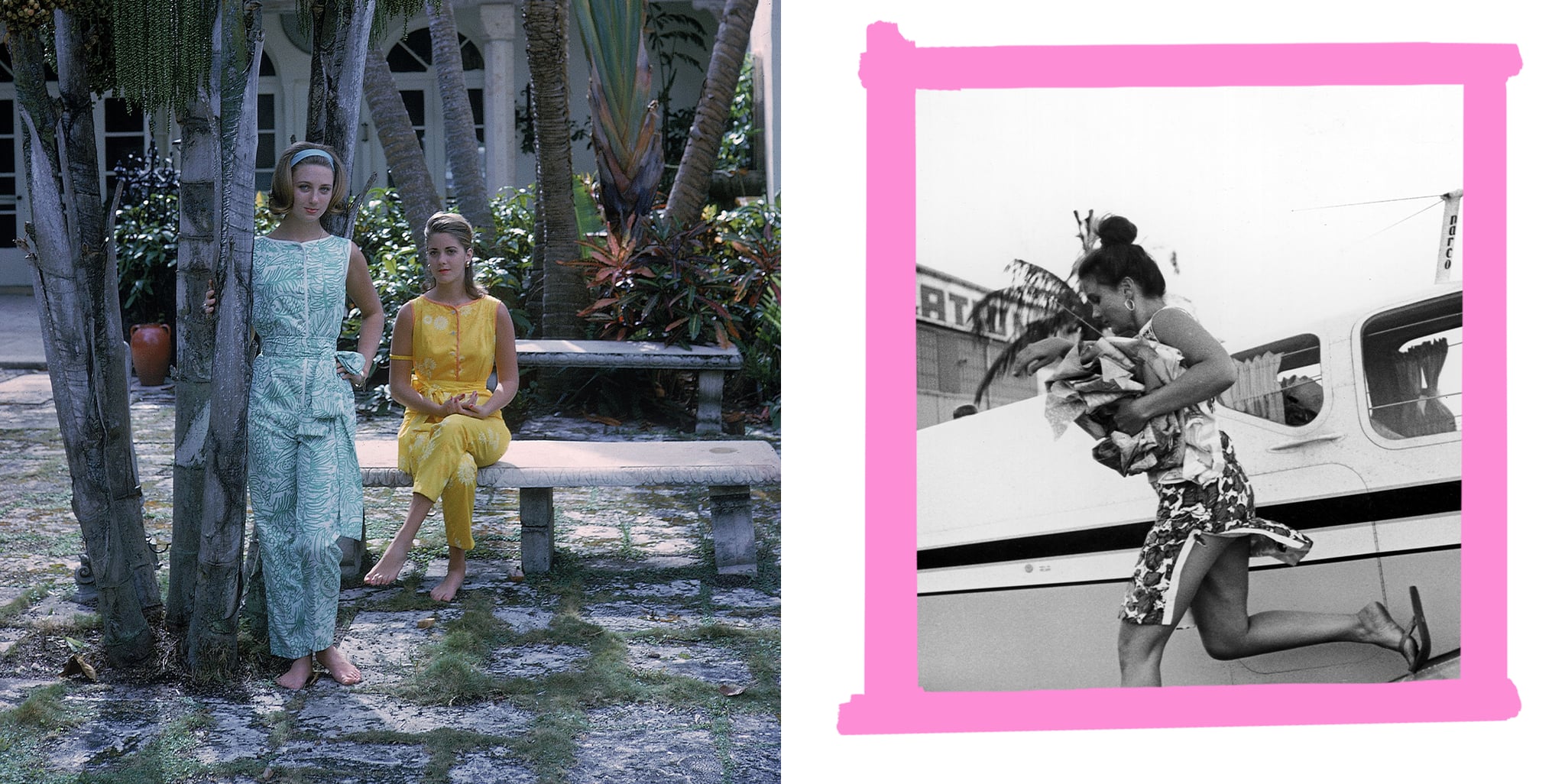 Source: Read Full Article