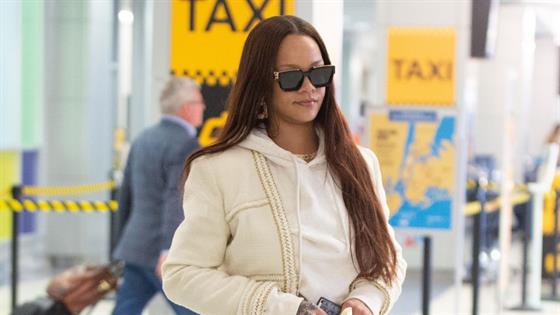 Whatever airport she arrives at, Rihanna must have style on the brain!
For many travelers, long flights mean casual clothing, oversized hoodies, comfy shoes and bulky luggage. But when it comes to RiRi, she always takes it a step above the rest.
Such was the case this week when Rihanna was spotted at JFK airport in New York City. While fashion lovers will love the Christian Dior monogrammed hoodie, black trousers and Prada boots, it's the accessories that are really grabbing the attention of fans.
As it turns out, Rihanna opted for clear, see-through luggage as she traveled through the airport. And while we're sure she still had to follow all security protocol, it's safe to say TSA totally approved of this piece of baggage.
Rihanna's latest sighting comes just days after E! News confirmed the businesswoman split from boyfriend Hassan Jameel after three years together.
And if you thought the breakup blues would mess with RiRi's style, you are seriously mistaken.
In fact, the Fenty Beauty creator has been killing it at the airport over the years with her effortless style. From her comfortable pajamas to oversized hoodies, Rihanna may just have a few tips for us before we board our next flight.
See for yourself in our gallery below.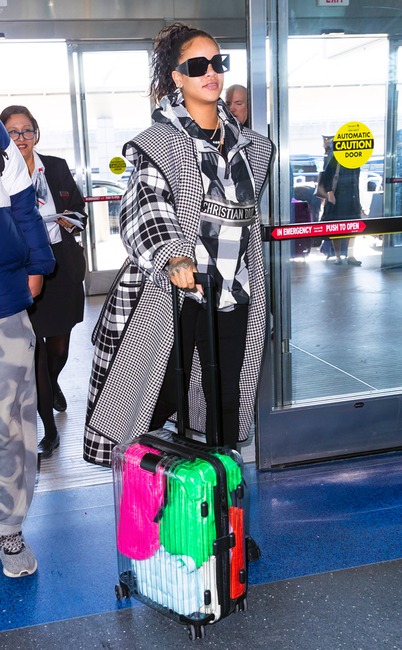 TheImageDirect.com
Baggage Claim
Rihanna will have no trouble locating this suitcase at JFK Airport.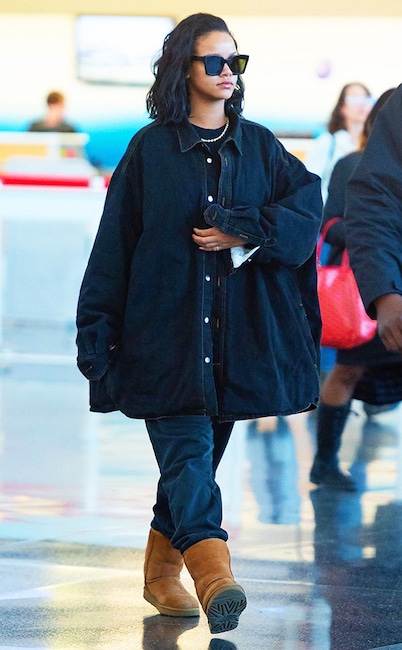 BACKGRID
Bigger Is Better
Between her oversized Raf Simons denim jacket, dark grey pants and pair of Ugg boots, we'd say RiRi is ready for some R&R on this flight.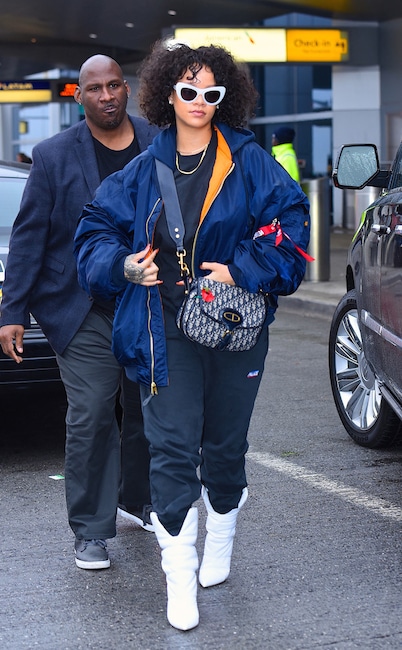 Robert Kamau/GC Images
Jet Setter
Maybe its the sunglasses. Perhaps its the white boots. Whatever it is, we wish we looked this good at JFK Airport.
Article continues below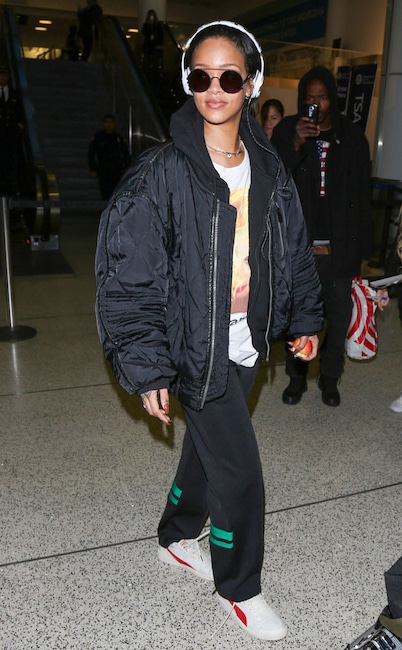 gotpap/Bauer-Griffin/GC Images
Please Don't Stop the Music
If only we knew what the Grammy winner was listening to…Alexa, play Drake!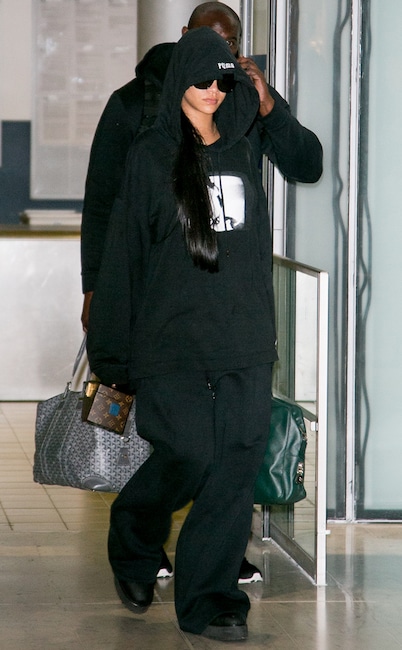 Marc Piasecki/GC Images
Black Out
Sometimes, you just want to blend in with the crowd.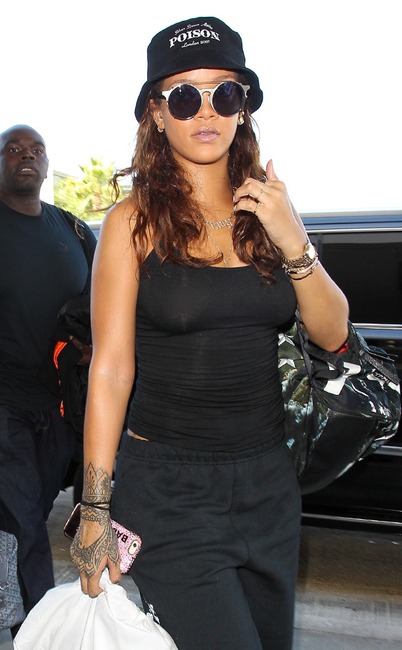 AKM-GSI
Keep It Casual
No bra? No problem! The "Diamonds" singer may have forget an article of clothing at LAX airport.
Article continues below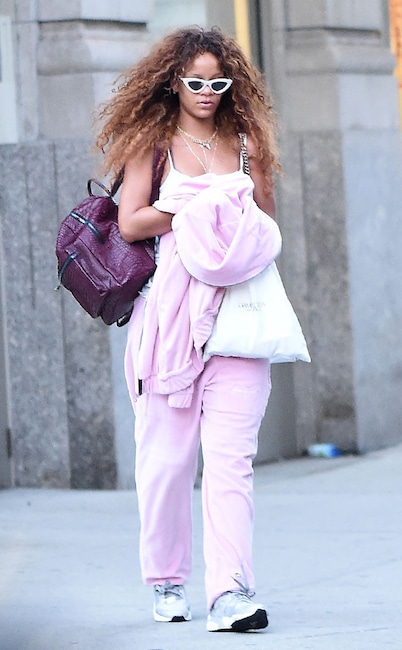 Splash News
Sleep Tight
Pink sweat pants have never looked so chic—and cozy.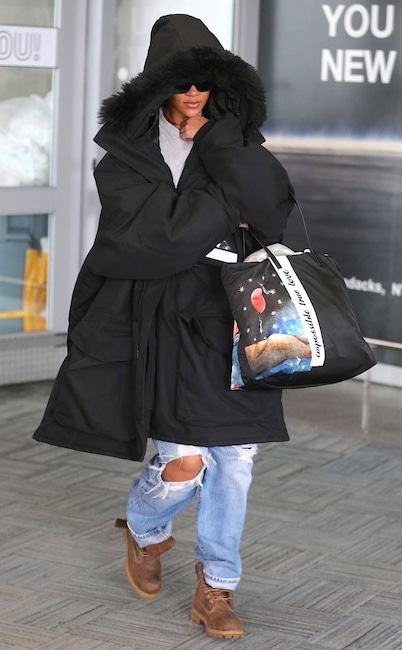 Best Images/FAMEFLYNET PICTURES
Bundle Up
It may be cold outside JFK airport in New York City. But once Rihanna is inside, we have a feeling that coat is coming off.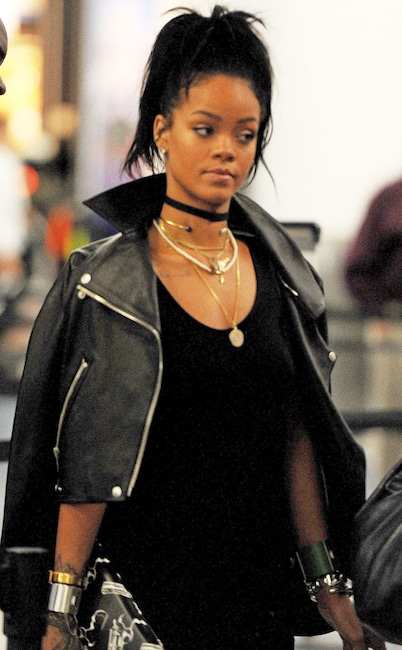 Vantagenews/AKM-GSI
Hello 305
Bling alert! Just because you go through airport security doesn't mean you can't impress in the jewelry department.
Article continues below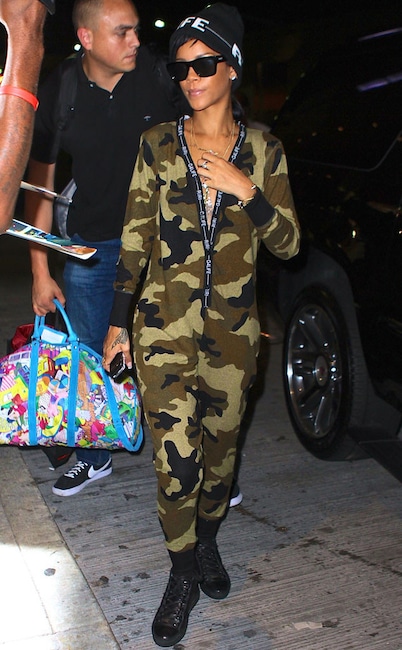 247PapsTV / Splash News
We See You
This camo one-piece jumpsuit can't be missed at the New York City airport.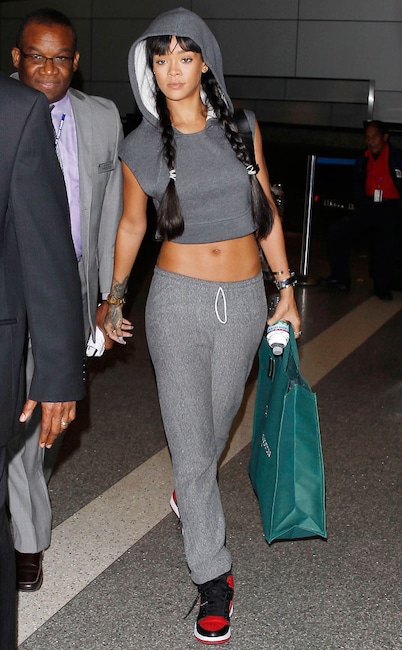 AKM-GSI
No Sweat
This grey sweatsuit makes it look like Rihanna is ready to break a sweat after her flight from London to Los Angeles.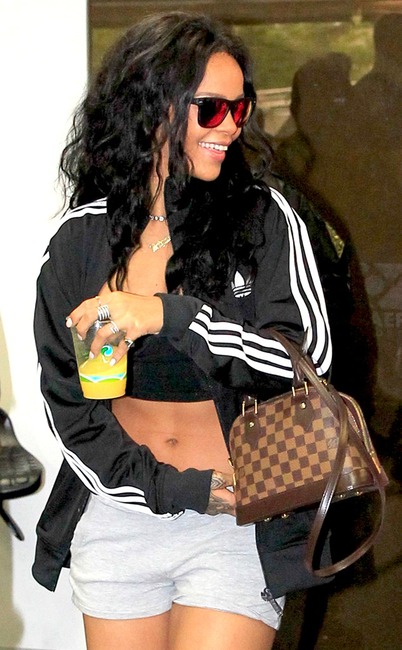 AKM-GSI
Cheers to Travel
The singer bares her toned stomach in a black tank top while arriving in Brazil for the World Cup.
Article continues below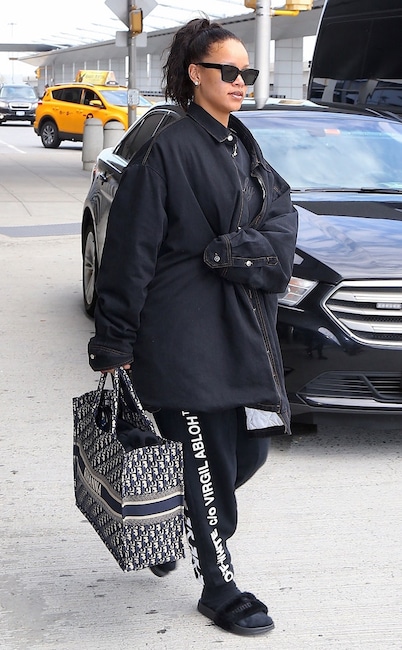 Best Image / BACKGRID
Pack Your Bags
From the furry sandals to the personalized handbag, RiRi knows how to do airport style right.
See you soon on the (airport) runway, RiRi!
Watch E! News weekday mornings at 7 a.m.! And don't miss our 2020 Grammys: E!'s Inside Guide special Wednesday, Jan. 22 at 11 p.m. for a Grammy Awards preview!
Source: Read Full Article