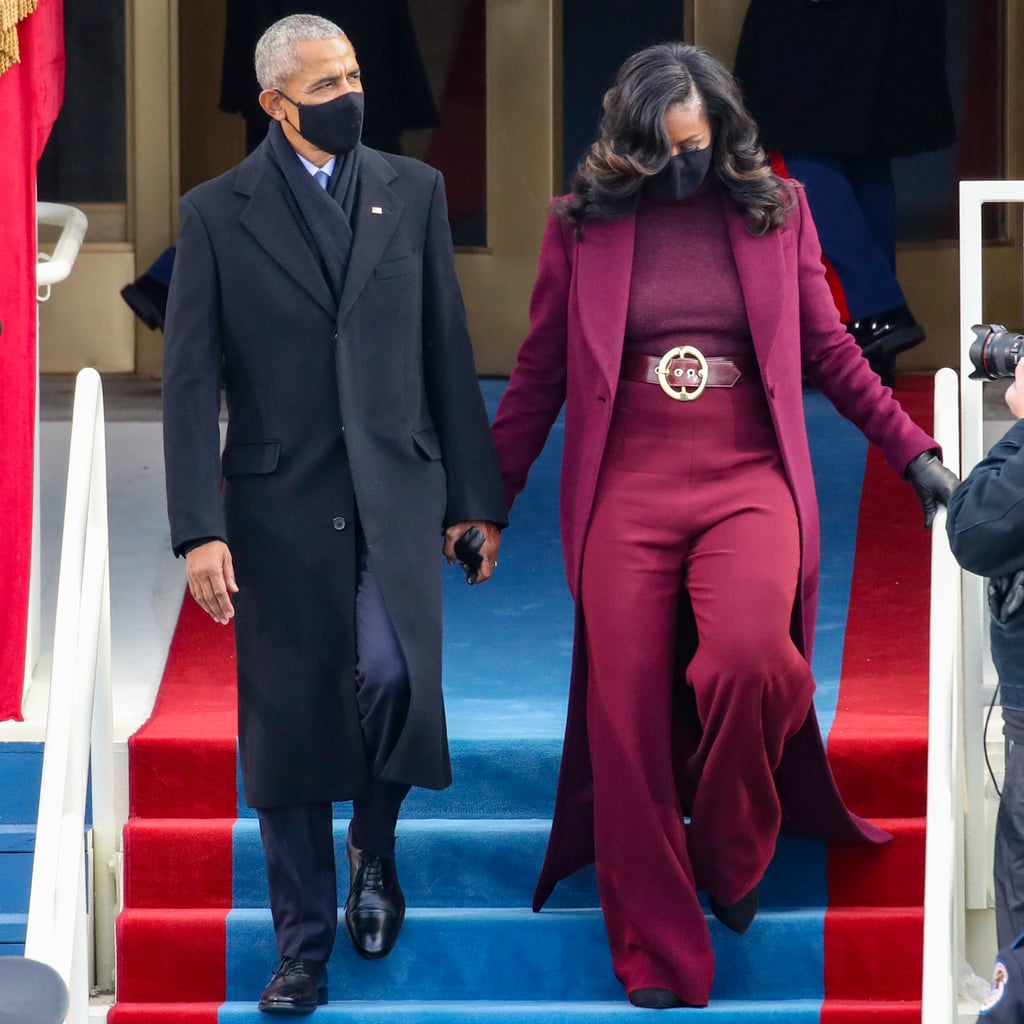 Sergio Hudson Shares a Powerful Story About the Reveal of Michelle Obama's Inaugural Outfit

When Michelle Obama stepped out at the 2021 inauguration wearing Sergio Hudson, I nodded my head and smiled knowingly. I suspect the rest of the fashion industry was nodding along with me, fully aware that Michelle has worked with stylist Meredith Koop for all of her moments in the spotlight, and this appearance wouldn't be any less powerful or meaningful than the ones before. But inaugural designer Sergio Hudson, who launched his luxury ready-to-wear brand in 2014 out of LA (Vice President Kamala Harris wore one of his black dresses later that evening), experienced this day differently.
"I was in the airport, waiting in the American Airlines lounge, when Mrs. Obama stepped out, and there was an audible gasp that went through the lounge," Sergio told me. "People immediately started asking who designed her look, and the girl next to me googled it and read out loud that the designer was Sergio Hudson. I knew it was only a matter of time before she found my picture, so I just walked out to catch my breath. I was shocked that it made such a statement. For a brief moment, I forgot I designed the look and was experiencing it like everyone else."
Sergio had created outfits for Michelle before — including a sparkly, midnight-blue jumpsuit for the 2019 Essence festival and a jewel-toned purple pantsuit for her Becoming tour, which came equipped with a sequined bustier — but this one wasn't really about the glitz and the glam. By wearing a power look from a Black-owned label straight off the runway, exactly as it was initially imagined (albeit with pants), Michelle was championing Sergio's vision and propelling our nation forward at an important moment in the history of representation.
"The oxblood color [of the ensemble] was taken directly from my collection. There was no extra thought put into it," Sergio said. I had to ask him about the addition of the signature gold, circular statement belt, which we also see throughout his new spring 2021 collection. Michelle herself has worn variations of the belt twice before. "A bold statement belt is always going to be timeless because it finishes the look; it gives you that extra 'oomph,' an extra layer of fashion — it dresses up any outfit like a piece of jewelry."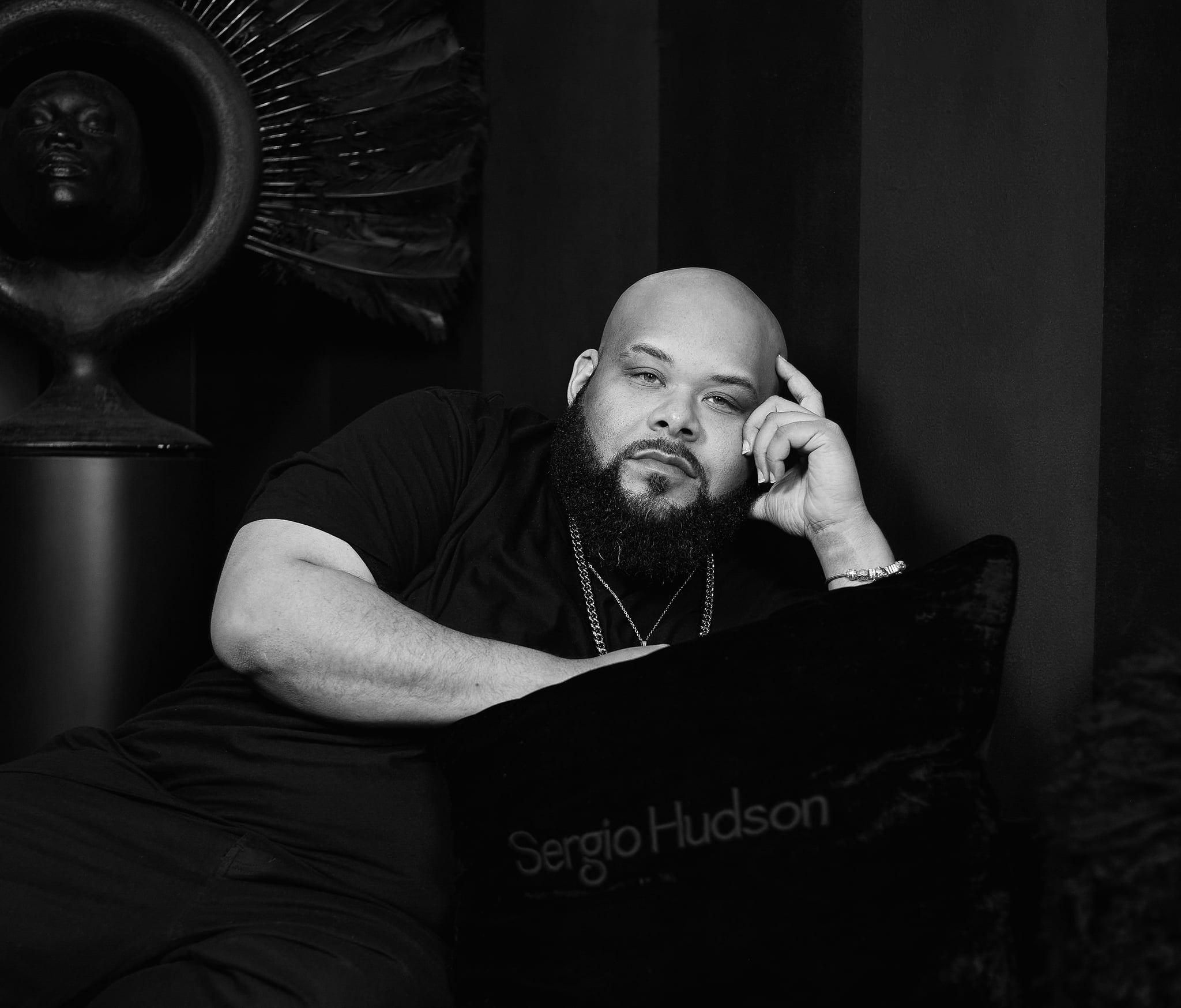 Image Source: 8AD Studio
For spring 2021, Sergio looked to powerful television and film icons from the '90s to churn out a range that is as glamorous and colorful as ever but also deliberately catered to the work-from-home lifestyle we've become accustomed to. Ahead, he sheds light on the process of dressing political leaders and shares his beautiful new line, which is currently available for preorder on sergiohudson.com. And yes — in case you were wondering — he can certainly imagine Michelle and Kamala incorporating these pieces into their work wardrobes. I imagine that soon, googling will be out of the question. Everyone will already know a Sergio Hudson outfit when they see one.
Source: Read Full Article