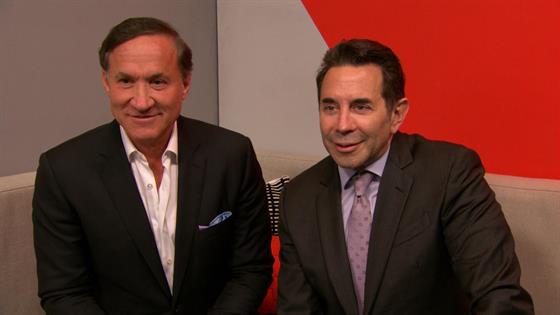 There's nothing Botched about this marriage proposal.
Over the weekend, Dr. Paul Nassif proposed to his girlfriend Brittany Pattakos and, of course, she said yes. The proposal—which took place on Saturday, June 1—occurred on a Duffy boat that cruised about a marina.
The E! personality shared a snippet of the romantic moment with fans as he uploaded footage of the proposal to Instagram. "This weekend I found out I get to spend the rest of my life with my soulmate. 6.1.19," the plastic surgeon wrote alongside the video below. "#SheSaidYes"
In addition to the scenic boat ride, Dr. Nassif strategically placed a "Brittany, will you marry me?" sign on an overpass. And, as to not let the sign speak for itself, Nassif made sure to also get down on one knee.
Clearly, the Botched star planned everything perfectly…thus, it's no wonder Pattakos had only gush-worthy things to say on social media.
"Best day of my life! I get to marry my best friend," the Coolsculpting specialist added online.
We can't say we're surprised to hear of this engagement as Dr. Nassif previously touted Brittany as his "best friend."
Real Housewives of Orange County veteran Heather Dubrow, who is married to Nassif's Botched co-star Terry Dubrow, made sure to congratulate the two. "So happy for you," the Bravo personality commented on the video.
Back in 2018, Paul exclusively confirmed his relationship with Brittany to E! News and teased that Terry and Heather had already given their stamp of approval.
View this post on Instagram
This weekend I found out I get to spend the rest of my life with my soulmate… ❤️ 6.1.19 ❤️ #SheSaidYes ?: @shotbyrichvisuals
A post shared by Paul Nassif (@drpaulnassif) on
"We did go out. Heather and I and Brittany (is her name). The four of us went and had dinner. We had a nice time," Paul said at the time.
So, it only makes sense that the Dubrows joined Paul, Brittany and other loved ones for a post-proposal celebration.
Nassif was previously married to Real Housewives of Beverly Hills alum Adrienne Maloof, with whom he shares 3 sons: 16-year-old Gavin and 13-year-old twins Collin and Christian. In fact, Nassif's engagement comes almost 6 years after he and Maloof settled their divorce.
For a closer look at the romantic proposal, be sure to look through the sweet snaps below.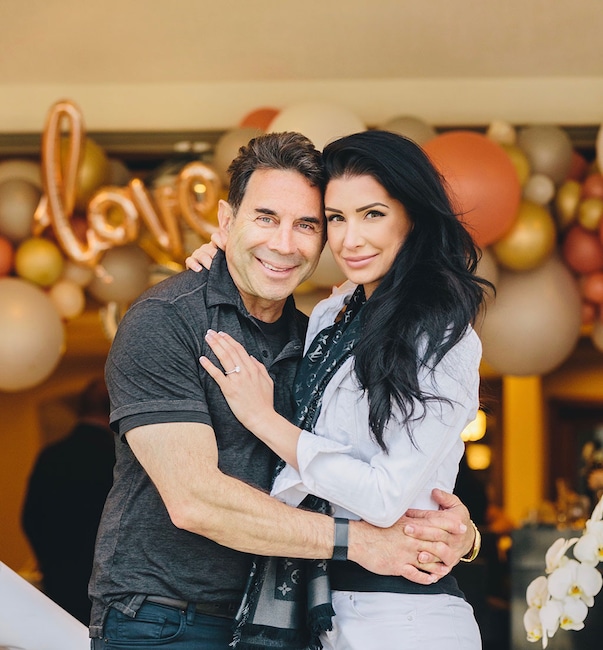 Paul Nassif/Brittany Pattakos
Awww
Paul and Brittany look so in love after getting engaged.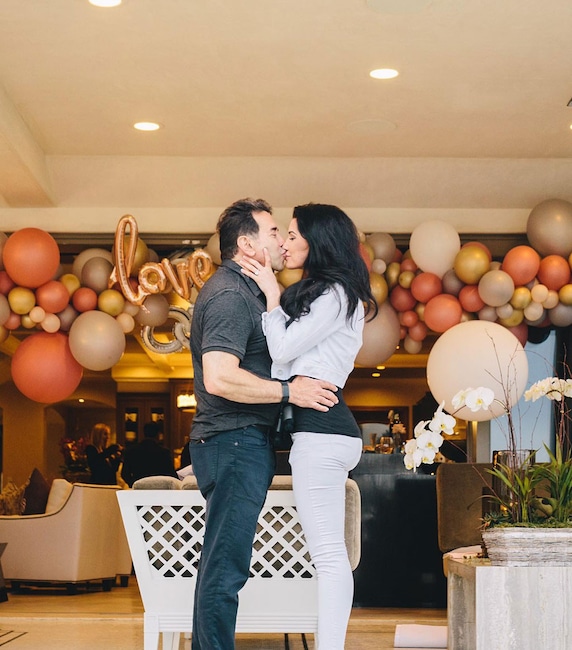 Paul Nassif/Brittany Pattakos
Kiss! Kiss!
The engaged couple share a sweet smooch.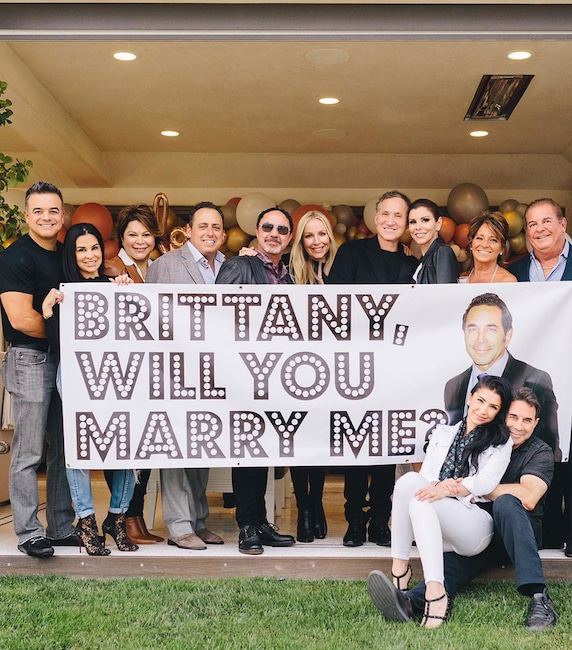 Paul Nassif
Celebration Time
Paul and Brittany are joined by their closest friends.
Article continues below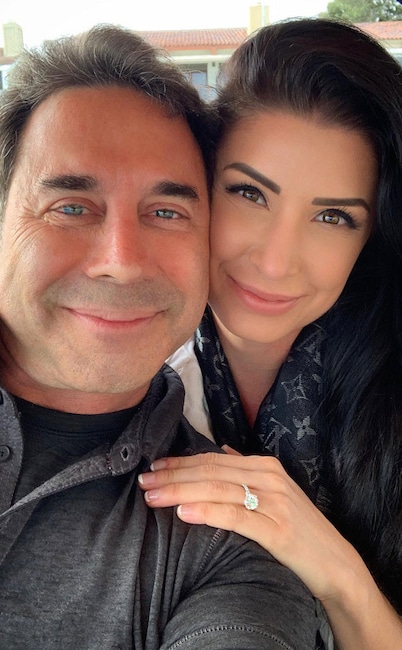 Paul Nassif/Brittany Pattakos
A Sweet Selfie
The love birds pose for a selfie after their big engagement.
Source: Read Full Article