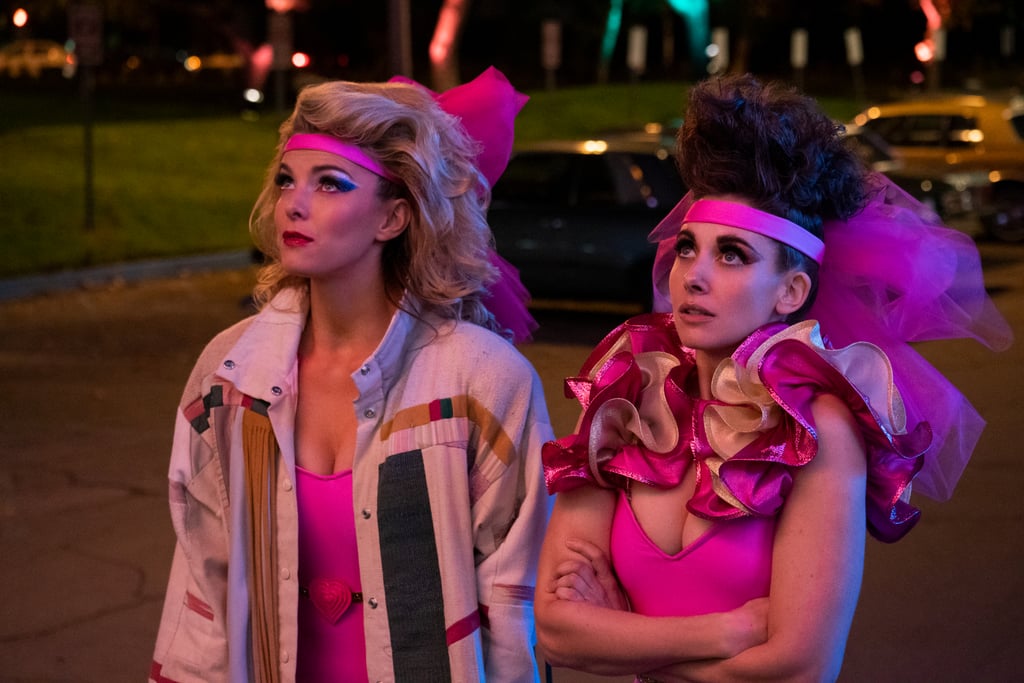 Have you missed the Gorgeous Ladies of Wrestling? If you answer "no" to that question, that's fine, but I can't guarantee that they won't put you in a headlock. Regardless, the stars of GLOW are returning to Netflix for season three this Summer, and now we have a few colorful photos of their new adventure in Las Vegas.
The third season, which premieres on Aug. 9, sees Ruth, Debbie, and the rest of the crew now headlining the Fan-Tan Hotel and Casino, where they discover that for all its glitz and glamour, Sin City is a hell of a lot of work. Netflix's official description of what's to come is below:
"Ever the team cheerleader, Ruth's passion for the show begins to take a backseat to her growingly complicated personal life. Debbie is making headway as a producer, but continues to be consumed with guilt over the distance between her and her son. As their residency wears on, the lines blur between performance and reality, and the cast find themselves struggling with their own identities both in and outside of the ring."
As usual, it seems that nothing in the world of GLOW ever comes easy. Check out the first-look images for the season ahead, which confirm the return of core cast members like Allison Brie, Betty Gilpin, Marc Maron, Britt Baron, Sydelle Noel, Britney Young, Gayle Rankin, and more.
Source: Read Full Article