Do we finally hear wedding bells in the distance?
It seems as though after many months of going back and forth, Justin Bieber and Hailey Baldwin look to have nailed down an official wedding date.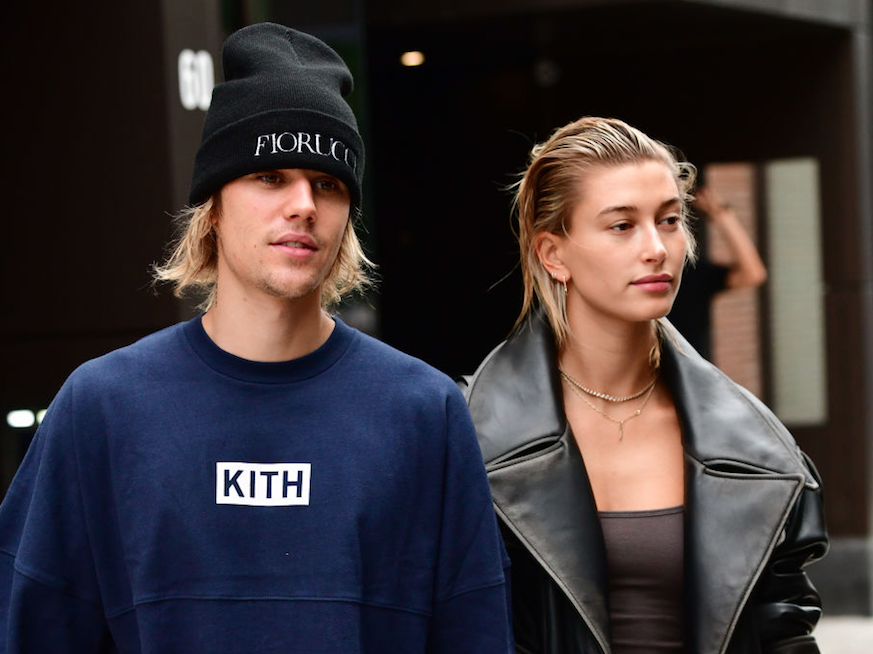 Though the celebrity couple is legally married, they have wanted to have a formal wedding ceremony for some time now.
With so many factors playing a part in the constant delay of their nuptials, it looks like Justin and Hailey are finally ready to say "I Do" in front of close family and friends.
They plan to wed on their anniversary
Though there is still a lot of planning to be done, sources have confirmed that Justin Bieber and Hailey Baldwin have secured a wedding date.
It was assumed that the couple had put off their wedding altogether, but it seems like they've had a change of heart.
"They have talked about possibly having their wedding closer to their one-year marriage anniversary date in September," an insider shared with Us Weekly.
Justin and Hailey plan on tying the knot during a big ceremony with friends and family in attendance.
Since the couple first exchanged nuptials last year inside of an NYC courthouse, they have talked about having a more formal ceremony.
Even though we know that the Bieber's official wedding ceremony is now happening in September, that is the only detail that has been revealed so far.
With Hailey and Justin being pretty private when it comes to their personal lives, we can expect them to continue keeping the wedding details to themselves.
Their family doesn't even know of the wedding plans
Justin Bieber and Hailey Baldwin are making sure the details of their wedding have no chance of reaching the public that even their families are in the dark.
According to Hailey's older sister, Alaia Baldwin, no one in the family really knows what the couple has planned for their upcoming nuptials.
"We will see. Who knows what their plans are," she tells Us Weekly. "They're very up and down, so I just I'll be there at some point in a dress, in sweats — we don't know!"
Though the planning has officially commenced, the wedding process isn't Justin and Hailey's main concern at the moment.
With Bieber seeking treatment for depression back in February, their number one priority is making sure he remains healthy.
"Hailey keeps supporting him. They will still have a wedding when they feel they are ready," a source recently told People. "The most important thing for them is that Justin is mentally healthy."
Justin and Hailey are now wearing wedding bands

Even though there is still a couple of months to go before Justin and Hailey say "I Do" a second time, the couple has started to wear wedding bands to fully confirm how committed they are to one another.
Initially, after their courthouse wedding, it was decided that "they are not gonna wear wedding rings until after their [formal] wedding. It will be in the next few months."
So now we know another Bieber wedding is officially underway and soon, Bieber and Baldwin will tie the knot in front of family and friends as they've always planned to do.
Source: Read Full Article