The Sun is taking the plunge into the deep, mysterious zodiac sign of Scorpio on October 23. That's right: Scorpio season 2022 is here, and it lasts until November 22. Say goodbye to the light and airy vibe of Libra season and prepare for a new month in which you're instead guided by intense feelings. No matter your zodiac sign, you're more emotional, you're more passionate, and you're more interested in going ~deep~ with other people—superficiality won't cut it anymore! The water signs Cancer, Scorpio, and Pisces are thriving right now, while the fixed signs Taurus, Leo, and Aquarius are facing a more intense month.
Scorpio is arguably the most emotional sign of the zodiac, but Scorpios are notorious for never letting anyone see them crack. If you've ever heard the saying "still waters run deep," that's the perfect way to describe Scorpio. Despite your heightened emotions and more sensitive intuition during this time of year, you're also sitting back and doing a lot of observing. This is a very introspective time, and you're digging deep into your own past, memories, and emotions so you can get to know the innermost parts of yourself. Confronting your deepest feelings can be scary, but Scorpio is the sign of transformation—you're taking these old parts of yourself, figuring out how to release them, and becoming a new, better person in the process.
It's Scorpio Season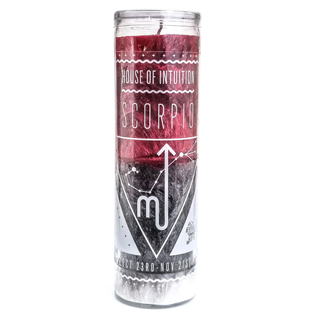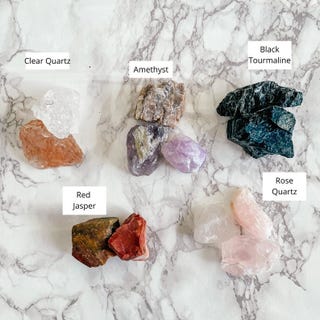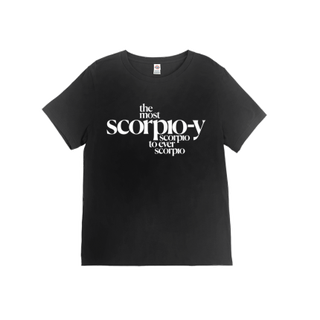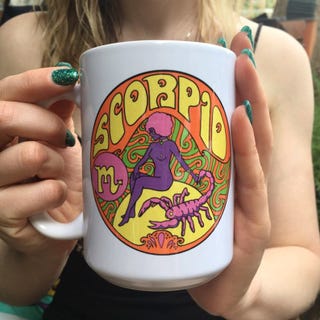 When it comes to relationships, Scorpio season is perfect for taking things to the next level. This sign is zero percent interested in superficiality, and right now, commitment is key. Sex becomes more intimate and erotic for everyone right now. You want to become entangled with your partner. This astrology is great for spending one-on-one time with your boo getting to know them better every way you can—mentally, physically, and emotionally.
There are two big problems that you might run into now—first, any secrets or hidden feelings like anger or resentment are becoming so powerful that they have to come out. If you're beefing with someone, squash it now, before someone blows up! Second, Scorpio has a reputation for being stubborn and possessive, so if something isn't going exactly how you want it, you risk getting really pissed off. Take a few deep breaths, understand that your way isn't always the way, and you'll be just fine.
You're confronting your past, getting in touch with your feelings, and becoming even closer with the people that mean the most to you this Scorpio season. Let this astrology guide you to make serious, long-lasting transformations in your life!
Read your Sun/Rising sign horoscope for Scorpio season 2022:
Aries
There's an imbalance in your relationship, Aries, and this month, you're sorting it out. Someone's wants more sex, or more romance, or more quality time, and you're being asked figure things out. Don't let anything turn into a fight! Listen, cooperate, and collaborate with your partner, and your relationship will be stronger than ever.
Taurus
It's cuffing season for Tauruses! With the Sun and Venus in your chart's relationships zone, now's the best time of year to get boo'd up. Put yourself out there! Find someone to keep you warm from all this cold weather! If you're already with someone, now's the time to DTR. Your love life is getting a glow up!
Gemini
All of that work you've been saying you'll do later? Well, you need to tackle it, like, now. Scorpio season is one of the busiest times of year for you, Gemini, and not because things are ~magically~ busy all of a sudden. Actually, you've settled into unhealthy and unproductive lifestyle choices and habits. Now's the time to get your shit together. That way, you can enjoy Sagittarius season without worrying about the six hundred stacks of paper on your desk.
Cancer
Scorpio's like-minded water sign vibes are helping you thrive this month! It feels much easier to come out of your shell and just be yourself. Your confidence and newfound extrovertedness are helping you a ton now—you're more outgoing, people are more attracted to you, and you're just having a plain ol' good time! PS: If you're single, this is one of the best times of year to find yourself a new crush!
Leo
Scorpio season finds you diving very deep into your past. In fact, this month is one long trip down memory lane. You're spending more time at home, interacting with your family, and paying more attention to all the people you have history with. Memories and feelings from the past—good and bad—are coming back up so you can figure out how they've all contributed to the person you are now. Take it easy, Leo, and recharge your batteries so you can have a blast once Sagittarius season rolls around!
Virgo
If there are any important messages you need to send or major conversations you want to start, Scorpio season is the time to do so! You're more precise with words right now and you're thinking more clearly, so if you have a point to make, you're having zero trouble getting it across. Your words carry great power now, Virgo, so choose them wisely.
Libra
Do you really need that item on your wish list? Or do you just want it? Scorpio season is here to help you to adjust your priorities and look at your investments—not just where you're spending your money, but your emotional investments in others as well. Are you dedicating all your resources to other people/things without getting a proper payback? If so, now's the time to let them go. Focus on the jobs, projects, and relationships that are fulfilling to you.
Scorpio
Happy birthday, Scorpio! Libra season was a month to recharge yourself for the next year of your life, and now that it's your birthday, it's time to start making moves. This is your time—you're the main character. So start that new hobby! Take that new class! Try out for that dream job! Ask out your crush! Shoot your shot! The projects, jobs, and relationships you initiate this month will have long-lasting importance, so get to work.
Sagittarius
You've got a lonely month ahead, unfortunately. Scorpio season is all about hitting pause, letting your feet touch the ground for once, and stopping for a second. Remember your past. Think about your life journey so far. Acknowledge, make peace with, and move on from your baggage. That way, your batteries will be fully charged when your birthday comes!
Capricorn
This month, you feel like the life of the party! The Sun in Scorpio is activating your chart's zone of friendships and networking, so you're always with a member of your squad right now. And if you're not, you're making new friends wherever you go. People just want to be around you right now, and you're loving it. Be a social butterfly!
Aquarius
All eyes are on you right now, Aquarius! Right now, you're in the spotlight, and everything you say and do will be seen by others—especially at work. Stay on your best behavior, work hard, and you'll be rewarded accordingly. But if you act messy or fumble your responsibilities, you'll be punished accordingly, too.
Pisces
Take the scenic route. Try something new. Go somewhere you've never been before. This Scorpio season is all about broadening your horizons. This can happen through travel, meeting people from a far away place, or just by getting sucked into a Netflix docuseries for an entire weekend. Try to learn something new every day, and you'll be a much more well-rounded individual by the end of the month.
Source: Read Full Article