Kim Kardashian and Kanye West are one of the most controversial pairs in Hollywood. Between West's onstage antics and habit of provoking other artists through occasional Twitter rants and Kardashian's naked selfies, these two are often in the news.
Although it seems as though they have been together forever, Kanye West had several girlfriends before Kim Kardashian. Is Kardashian the jealous type? Let's break down what we know of West's former girlfriends and what Kardashian thinks of them.
Kanye West's first girlfriends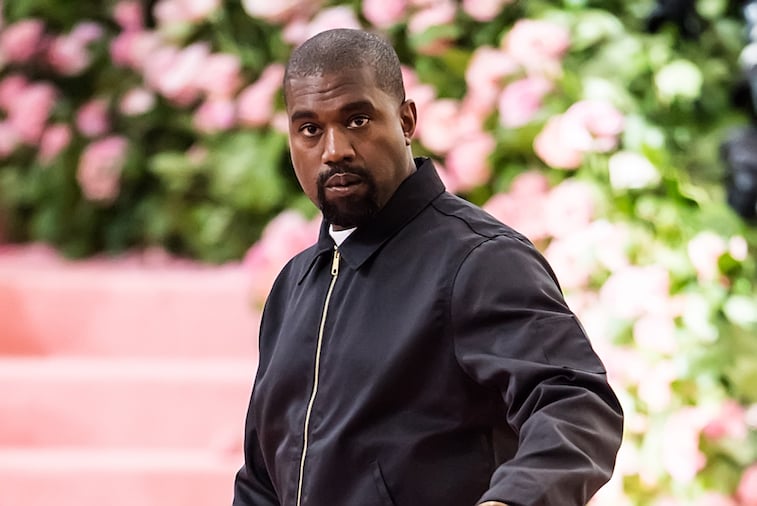 Kanye West first burst onto the scene in the early 2000s. In the early years of his career, West was known mainly for his catchy beats and his interesting lyrics. He even had a partner to share his success with at that time – girlfriend Alex Phifer. Phifer, a fashion designer, and West dated for several years on and off before getting engaged in 2006.
It is reported that Phifer helped West to cultivate his fashion sense, but even good things don't always last forever. The pair broke it off in 2008, and since then, Phifer has stayed well out of the spotlight.
During a brief break from his relationship with Phifer, West dated MTV production assistant Brooke Crittendon. It was a short-lived romance and following their break up, Crittendon had some choice words to say about West to the tabloids – including that he was very insecure and frequently cheated on her. West never publicly responded to her and it seems as though any bad blood was swept under the bridge.
How long did Kanye West date Amber Rose?
Amber Rose is by far Kanye West's most famous girlfriend before Kim Kardashian. The model and former stripper made a name for herself by appearing in several music videos, her shaved head and curvy figure attracting considerable attention. She started dating Kanye West in 2008 and stood by his side as his fame continued to grow.
Rose and West dated for two years before ending their relationship over unspecified reasons. Since their split, Rose hasn't spoken out much about West, that is, until she got involved in a social media feud involving Khloe Kardashian, Kylie Jenner's then-boyfriend Tyga, and Kim Kardashian, whom West had started dating.
Kanye West ended up throwing some jabs at Rose, and said that after they broke up, he felt as though he needed to take "30 showers." Rose responded with shots of her own, and the two went back and forth for some time.
What does Kim Kardashian think of Kanye West's romantic past?
In early 2016, Kim Kardashian and Amber Rose reportedly had a sit-down talk, where they hashed out any misunderstandings between them. They even shared a selfie on Instagram to capture the moment and to let everyone know that there were no lingering problems between them.
It seems as though any beef between Kardashian and West's ex is definitely squashed. Amber Rose has since gone on to have a son with rapper Wiz Khalifa and is pregnant with her second, due in a couple of months.
As for the rest of Kanye West's dating history, Kardashian seems pretty confident in their relationship. The pair are admittedly "obsessed" with each other, with West raving about how perfect she is often in interviews and on social media.
There have never been any serious reports of infidelity on either side, and they truly seem to be a very happy couple. These days, their family has expanded to include four adorable children, North, Saint, Chicago, and newborn baby boy Psalm, and the couple is busier than ever. For Kim Kardashian and Kanye West, the best days are yet to come!
Source: Read Full Article