A few months ago Jennifer Lawrence reacted to reports that she was paid $5 million less than Leonardo DiCaprio for the "Don't Look Up" film.
Don't Look Up is a 2021 American apocalyptic political satire black comedy film written, co-produced, and directed by Adam McKay from a story he co-wrote with David Sirota, and starring an ensemble cast including Leonardo DiCaprio, Jennifer Lawrence, Rob Morgan, Jonah Hill, Mark Rylance, Tyler Perry, Timothée Chalamet, Ron Perlman, Ariana Grande, Kid Cudi, Cate Blanchett, and Meryl Streep. It tells the story of two astronomers attempting to warn humanity about an approaching comet that will destroy human civilization. The impact event is an allegory for climate change, and the film is a satire of government, politics, celebrity, and media indifference to the climate crisis.
After reports surfaced that she was paid $5 million less than her Don't Look Up co-star Leonardo DiCaprio for the film, Jennifer Lawrence has now said that she doesn't get paid as much as that guy.
She stated that " I get paid less because of my vagina."
In a new interview, she said even if she puts in an effort it won't matter as the pay gap will stay.
In 2021, Vanity Fair reported that Jennifer Lawrence was paid $25 million for her role in the film Don't Look Up while Leonardo DiCaprio was paid $30 million. Lawrence had also said, "I saw that too. Look, Leo brings in more box office than I do. I'm extremely fortunate and happy with my deal. But in other situations, what I have seen—and I'm sure other women in the workforce have seen as well—is that it's extremely uncomfortable to inquire about equal pay. And if you do question something that appears unequal, you're told it's not gender disparity but they can't tell you exactly what it is.
RELATED: A Peek Inside Jennifer Lawrence's $7 Million Beverly Hills Mansion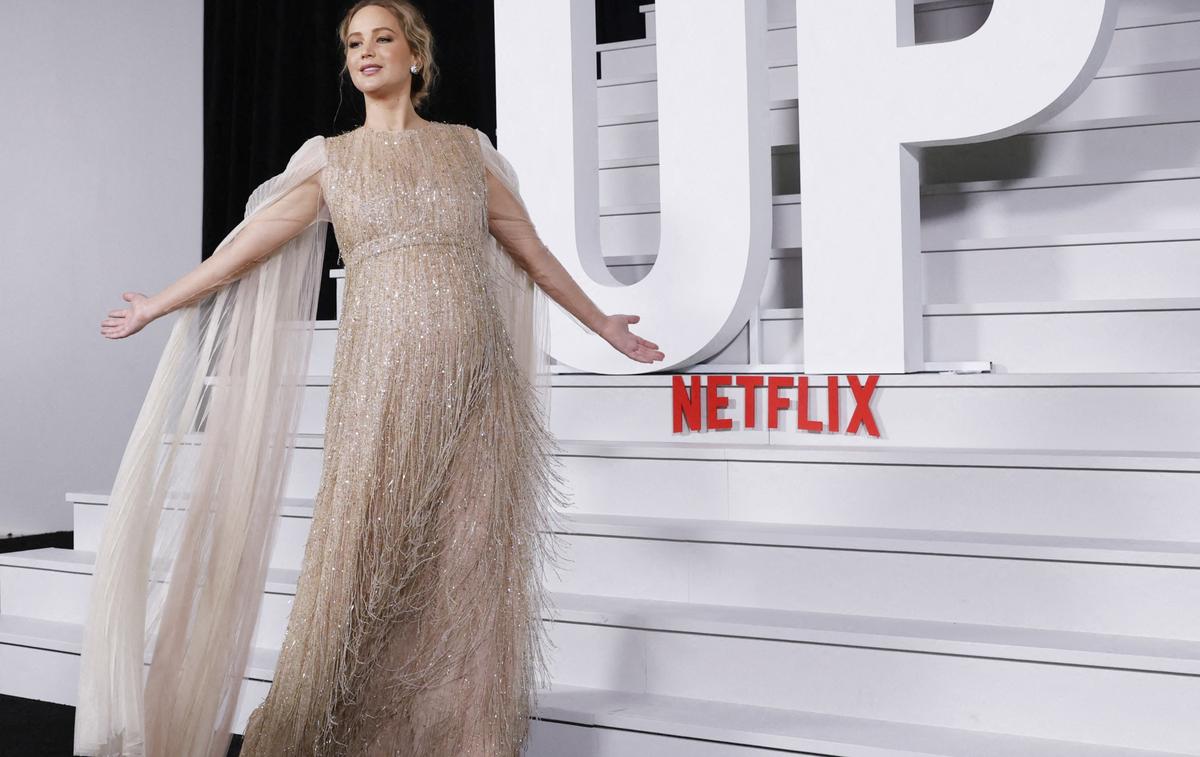 "I just worked so hard in the last five years to forgive my dad and my family and try to understand: It's different. The information they are getting is different. Their life is different." Lawrence said. "I've tried to get over it and I really can't. I can't. I'm sorry I'm just unleashing, but I can't fuck with people who aren't political anymore. You live in the United States of America. You have to be political. It's too dire. Politics are killing people."

Jennifer added, "I don't want to disparage my family, but I know that a lot of people are in a similar position with their families. How could you raise a daughter from birth and believe that she doesn't deserve equality? How?"

Jennifer Lawrence has had to deal with inequality in Hollywood, too. She was paid less than her male co-stars on "American Hustle," while reports revealed that she earned $5 million less than Leonardo DiCaprio on "Don't Look Up" despite sharing top billing with him.
Fans saw her last in Don't Look Up. The film tells the story of two astronomers who attempt to warn humanity about an approaching comet that will destroy human civilization.
READ NEXT: Julia Fox Flaunt Her Most Daring Outfit And Had Her 'Femme Fatale' Moment At NYFW
Sources: Variety, Vogue
Source: Read Full Article