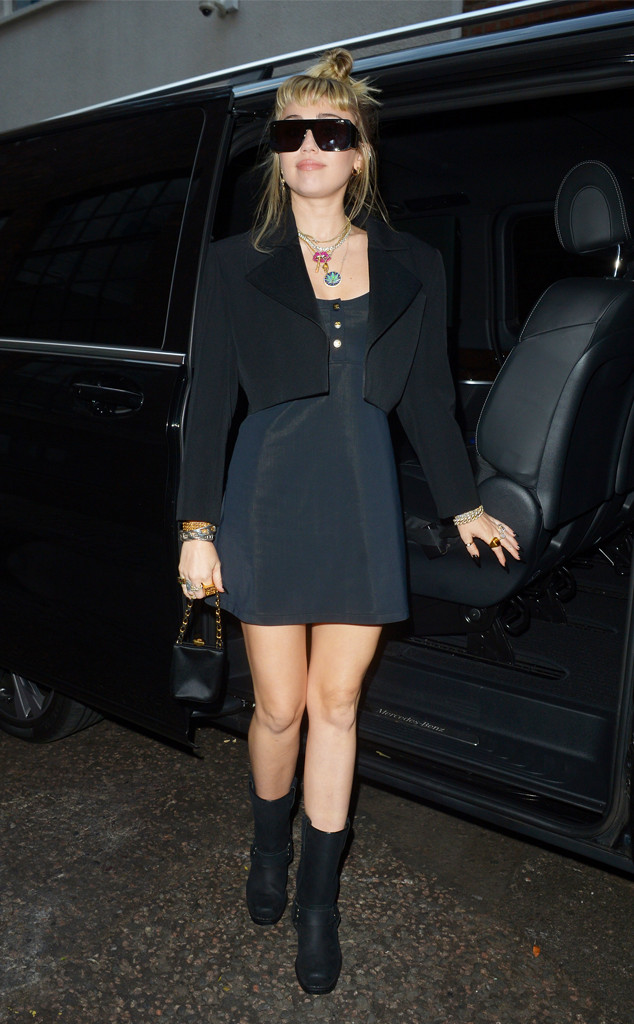 Timmie / SplashNews.com
Miley Cyrus is saying "don't f–k with my freedom" after a scary incident in Barcelona.
Earlier this week, the She Is Coming artist was leaving her hotel in Spain with husband Liam Hemsworth when she was groped by a stranger, who grabbed her and pulled her in for a kiss. Video footage posted on social media showed Hemsworth leading Cyrus out of their hotel on the way to their car, with a huge crowd of fans surrounding them. As the couple tried to make their way through the crowd, a stranger reached out and grabbed Cyrus' hair before then reaching his arm around her neck, going in a for a kiss.
Cyrus then attempted to turn away from the fan as her security stepped in to help her. Hemsworth also then turned around to put an arm around Cyrus and got her safely into their waiting car.
Following the incident, a source told E! News that while the 26-year-old star "always respects her fans' enthusiasm," she was "certainly unsettled by this." The insider added that Cyrus is "doing fine now."
On Tuesday, Cyrus took to her Instagram Story to post clips of the incident, along with video footage of The Talk co-hosts sharing comments from trolls. The singer also reacted to one commenter, who suggested Cyrus "asked for it" by the way she was dressed.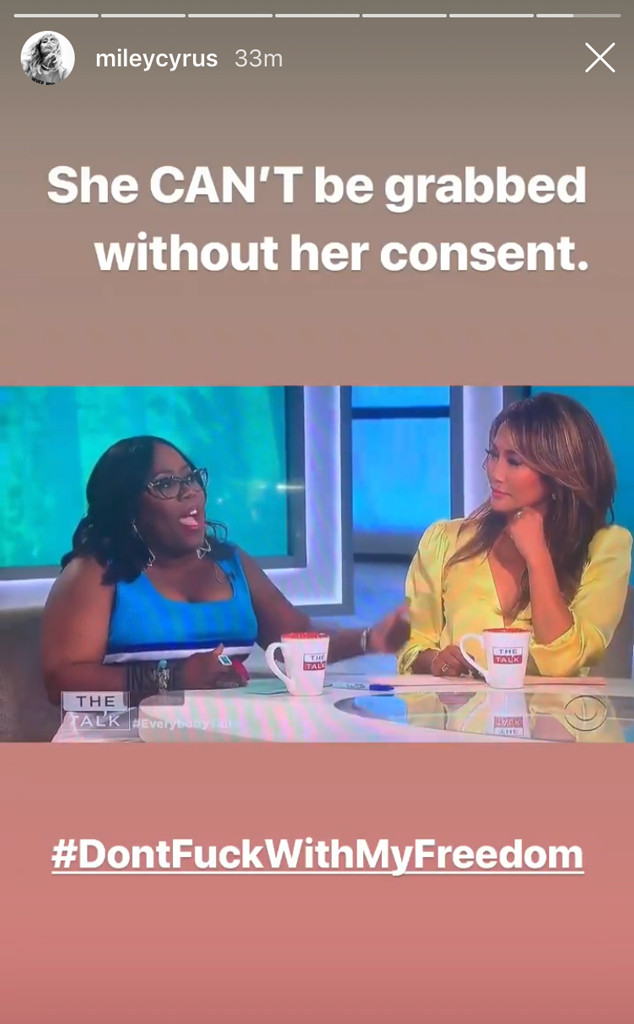 Instagram/CBS
"She can be wearing what she wants. She can be a virgin. She can be sleeping with 5 different people," Cyrus wrote. "She can be with her husband. She can be with her girlfriend. She can be naked. She CAN'T be grabbed without her consent."
Cyrus added a hashtag #DontF–kWithMyFreedom, lyrics to her new song "Mother's Daughter."
It was just days ago that Cyrus dropped her new six-track EP, She Is Coming. On the EP, Cyrus has a song called "Unholy," in which she sings, "I'm sick of the faking, the using, the taking/The people calling me obscene/You hate me, you love me, you just wanna touch me/I'm only trying to get some peace."
Source: Read Full Article