It's been one year since George Floyd was killed at the hands of police in Minneapolis, sparking a wave of protests around the world and a reckoning over systemic racism and law enforcement's mistreatment of Black people in America.
Floyd's family attended one of many remembrances on Sunday, gathering with activists, citizens and others who have lost loved ones to police brutality at a rally in Minneapolis. 
"It has been a long year. It has been a painful year," Floyd's sister Bridgett said at the event, which took place in front of the courthouse in Minneapolis where ex-officer Derek Chauvin was convicted in Floyd's death in May. "It has been very frustrating for me and my family for our lives to change in the blink of an eye. I still don't know why."
A series of events to remember Floyd and to continue the call for police reform are taking place this week.
Read live updates on the anniversary of Floyd's death below. (To see the latest updates, you may need to refresh the page. All times are Eastern.)
How Policing Has — And Hasn't — Changed Since Floyd's Death — 5/25/2021, 11:15 a.m. ET
The last year has seen a renewed national focus on police accountability, reform and reimagination following Floyd's death, bringing about a pivotal moment for activists who have long worked for change.
Phrases such as "defund the police" and "qualified immunity" were suddenly injected into the country's mainstream consciousness as a reckoning on racial injustice permeated businesses, legislatures and dinner table conversations.
But has the movement to reform policing in the United States ignited meaningful change since Floyd's death? It depends on whom you speak with.
Read more about police reform efforts on national and local levels here.

― Hayley Miller
Floyd Family Announces Fund To Benefit Local Community ― 5/25/2021, 10 a.m. ET
Members of Floyd's family and the civil rights attorneys who represented them against the city of Minneapolis announced a fund to benefit community members of the neighborhood where Floyd was killed.
The George Floyd Community Benevolence Fund will award grants to eligible businesses, community organizations and nonprofit groups that serve the community at 38th Street and Chicago Avenue, the intersection where Floyd died, according to a press release issued by the family.
Floyd's family will direct $500,000 of the $27 million civil settlement they reached with Minneapolis last month toward the fund, the press release stated. Grant applications will open in the fall.
"As we mark the one-year anniversary of George Floyd's horrific death, the family feels deeply that something positive should come from the pain and injustice he suffered," Ben Crump, an attorney representing the family, said in a statement. "The George Floyd Community Benevolence Fund will be an instrumental, long-term partner to the Black-owned businesses in the neighborhood where he died, where we all have seen the continued negative impact of systemic racism."
― Hayley Miller
Festival Planned At Site Of Floyd's Death ― 5/25/2021, 9:10 a.m. ET
The Minneapolis intersection where Floyd was murdered is slated to be transformed into an outdoor festival Tuesday afternoon to mark the one-year anniversary of his death.
The "Rise and Remember George Floyd" celebration is scheduled to begin at 1 p.m. local time and will include food vendors, children's activities and musical performances. At 8 p.m., attendees will participate in a candlelight vigil.
The event was organized by the George Floyd Global Memorial, which has collected and preserved over 3,000 pieces of artwork and other commemorative items left at the site of Floyd's death, reported local CBS affiliate WCCO. 
"If you're angry, you can be angry," local rapper Nur-D, who is set to perform at the event, told WCCO. "If you're sad, you can be sad. If you're feeling some sense of joy over the verdict and some sort of like step in the right direction, and you want to celebrate that, do that as well."
— Hayley Miller
Floyd's Brother Reflects On Past Year, Calls For Police Reform — 5/25/2021, 8:30 a.m. ET
Philonise Floyd on Monday reflected on the year since the death of his brother, saying in an interview on CNN that he believes "things have changed" and though it's moving slowly he does see progress.
"I don't want to see people dying the way my brother passed," Floyd said. He called for police reform legislation alongside civil rights attorney Benjamin Crump.
"When an officer takes someone else's life, to me, that's not a mistake because a mistake can be erased," Floyd said. "You can't get that person's life back and that family will have to go through what we went through for an entire year and you have other families who went through the same things before us but they didn't get any conditions."
Crump echoed his call, urging legislators in Washington to pass the George Floyd Justice and Police Accountability Act, which would ban the use of chokeholds and no-knock warrants at the federal level and encourage states to do the same.
"America is finally having this conversation about racial recognizing but that's just talk if we don't act," Crump said. "Now's the time to act. Let's do it in the name of George Floyd and all the others that have been taken from us unjustly by the very people who are supposed to protect and serve us."
― Nina Golgowski
Floyd Family And Attorney To Meet With Members Of Congress On Anniversary — 5/24/2021, 7:08 p.m. ET
Floyd's family will meet with members of Congress on Tuesday — the anniversary of Floyd's murder — in order to "keep momentum going" on overhauling the country's police system, according to NBC News.
Ben Crump, a civil rights attorney for Floyd's family and countless others affected by police brutality, told the network's Peter Alexander that they will first meet with House Speaker Nancy Pelosi (D-Calif.) and then separately with senators from both parties, in addition to meeting with Biden at the White House.
Crump told Rev. Al Sharpton on Monday he's "still encouraged" that Congress is working to pass the George Floyd Justice in Policing Act, but is "saddened" that it didn't happen by the one-year anniversary of Floyd's death, as he had hoped. 
"We don't want to rush a bill just to say we did it on his anniversary. We want it to have meaning and be meaningful because that has George Floyd's blood on this legislation and so many others," Crump told Sharpton. "I believe it's going to happen. The question is how much give and take is going to happen between the two sides of the aisle, because it's politics?"
Multiple Lawmakers Issue Bipartisan Statement Marking Floyd's Death ― 5/24/2021, 4:45 p.m. ET
Sens. Cory Booker (D-N.J.) and Tim Scott (R-S.C.), as well as Rep. Karen Bass (D-Calif.), have released a joint bipartisan statement marking the anniversary of Floyd's death. The lawmakers are all involved in the latest talks about legislation to address police reform.
"One year ago, George Floyd's murder awakened millions of people around the world who had never before witnessed the deadly consequences of the failures in our policing system. This anniversary serves as a painful reminder of why we must make meaningful change," the statement said.
"While we are still working through our differences on key issues, we continue to make progress toward a compromise and remain optimistic about the prospects of achieving that goal."
— Sanjana Karanth
Biden To Meet With Members Of Floyd's Family ― 5/24/2021, 2:22 p.m. ET
President Joe Biden will host members of Floyd's family at the White House this week, NBC reported.
― Paige Lavender
Minneapolis Home To Several Events Honoring Floyd ― 5/24/2021, 1:44 p.m. ET
The Associated Press reported on other events happening in Minneapolis to honor Floyd on the anniversary of his death:
The George Floyd Memorial Foundation, a nonprofit based in Fayetteville, North Carolina, where Floyd was born, was hosting a series of events in Minneapolis to honor Floyd on the anniversary.

The nonprofit was launched in Floyd's honor by his siblings in September 2020 to help combat racial inequities in Black and brown communities.

Other events in Minneapolis ahead of the anniversary include a virtual "day of action" that encourages people to organize remotely and two panels with the families and other activists on Monday, followed by a community festival and candlelight vigil on Tuesday.
Read more here.
― Paige Lavender
Related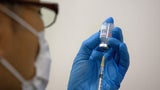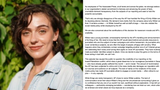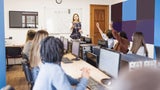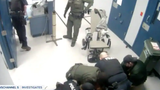 Trending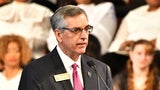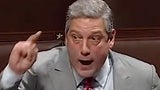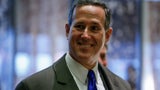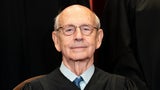 Source: Read Full Article