Prince William and Kate Middleton are hands-on parents. However, the couple also relies on the help of one nanny from time to time. The Cambridges' nanny has been with them for many years now, and she often follows one "old fashioned" rule with the kids.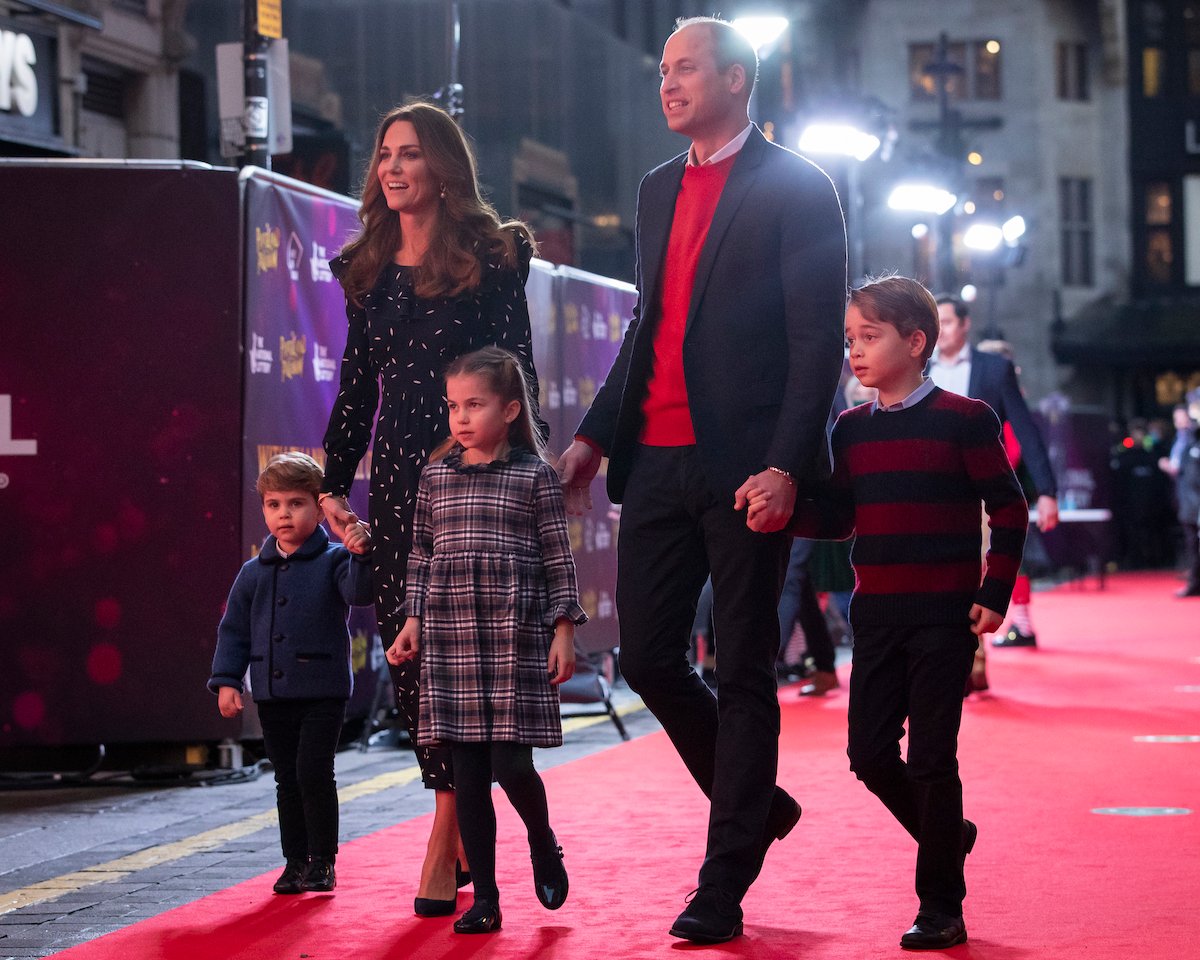 Who is the Cambridges' nanny?
Shortly after their oldest son, Prince George, was born, William and Kate hired nanny Maria Borrallo.
Borrallo is from Spain. She attended the well-known nanny school called Norland College in Bath, England.
"The nannies are taught everything from defensive driving to security issues to how to care for a future king or queen," royal commentator Victoria Murphy once explained to ABC News. "So she just really knows everything that you could possibly need to know about bringing up a child."
Borrallo lives with the Cambridges, and she also accompanies them on their various trips.
The Cambridges' nanny follows 1 'old fashioned' rule with the kids
Norland College was established in 1892, so its lessons still have some traditional elements.
According to Norland expert Louise Heren, who is also an author of Nanny in a Book, the school encourages nannies to prioritize outdoor play.
"There will be lots and lots of outdoor play, that's the one thing you could say Norland are old-fashioned about. Loads of fresh air," Heren said, according to The Sun. "Lots of bike rides, playing with their dogs, potentially some gardening. Norland are very into teaching children through play. Yes you are getting mucky with your hands in the soil but you are learning how to plant."
Heren added, "If it is tipping it down, they will still go out. Wet weather is just inappropriate clothing, you have to put the right stuff on."
The Cambridge children live in Kensington Palace, which has a huge outdoor space for them to enjoy. On weekends and holidays, the family also retreats to their countryside home, Anmer Hall, where the children help take care of farm animals.
Prince William and Kate Middleton also follow some modern rules 
William and Kate might be sticking to traditional parenting in some aspects of their home life, but the couple is quite modern as well.
For example, the Cambridges care a lot about their kids' mental health. William shared with Calm Magazine in 2017 that he and Kate encourage their kids to discuss feelings to deal with various problems.
"Catherine and I are clear that we want both George and Charlotte to grow up feeling able to talk about their emotions and feelings," William said and added, "Emotional intelligence is key for us all to deal with the complexities of life and relationships."
Instead of spanking or timeouts, William and Kate also reportedly use a "chat sofa" when their children misbehave.
A source said, "The naughty child is taken away from the scene of the row or disruption and talked to calmly by either Kate or William. Things are explained and consequences outlined and they never shout at them."
Source: Read Full Article