There's no denying Princess Diana changed royal parenting forever. She didn't stick to tradition and took a more modern approach. In keeping with her un-royal parenting style, the late Princess of Wales looked for parenting advice on raising Prince William and Prince Harry outside of palace walls. According to Katie Couric, Diana asked her for tips on solving a common parenting problem at a charity event. 
Katie Couric and Diana met at a Chicago luncheon in 1996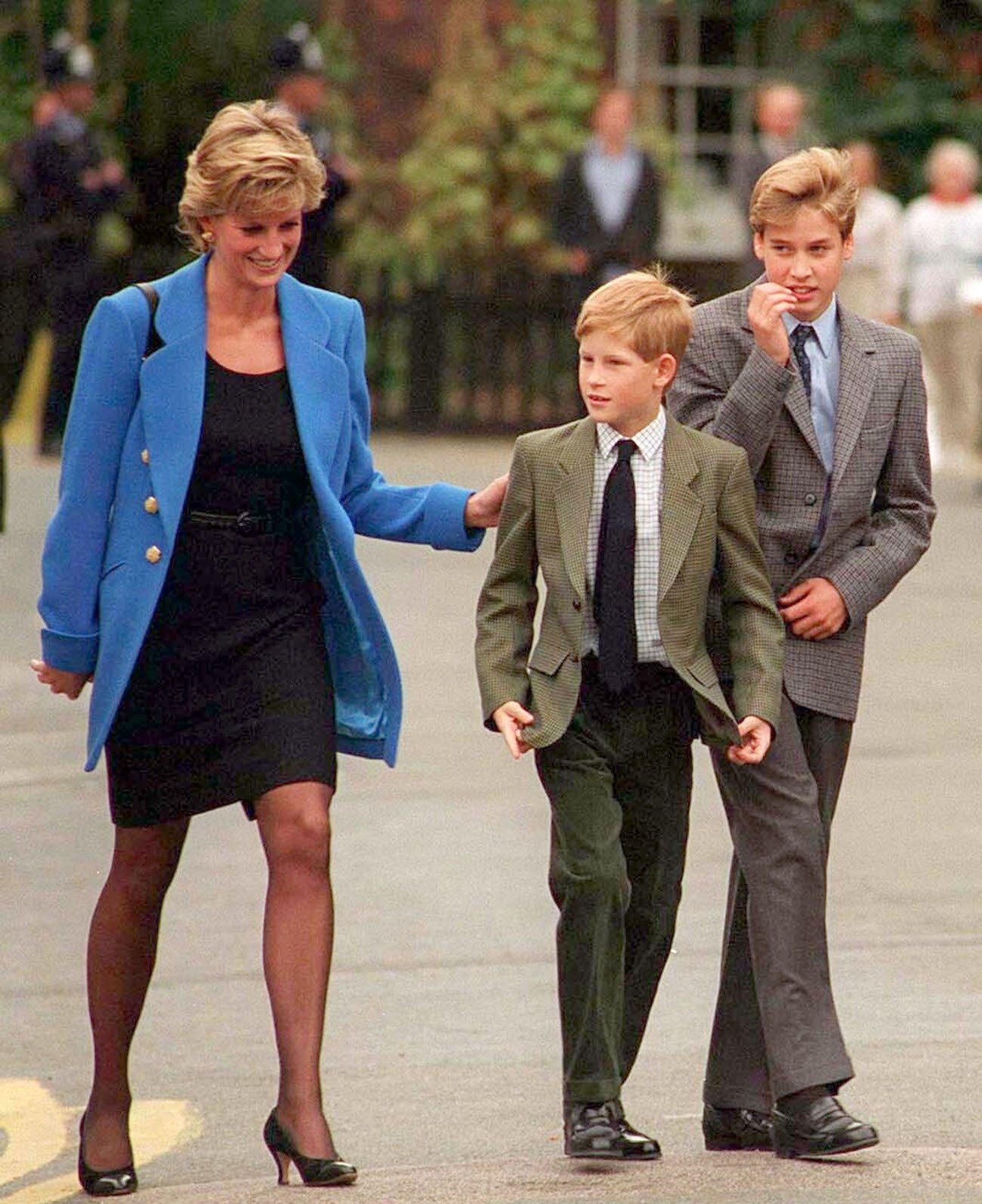 After reporting on Diana for years, the TODAY veteran finally met Diana in 1996. Couric recalled the encounter in her 2021 memoir Going There. They sat next to each other at a luncheon for breast cancer research in Chicago, Ill. Per Insider, Diana's beauty and "girlish charm" stood out to Couric. Beyond that, the journalist "sensed a deep sadness" in her. 
While she might've been "glowing in a sleeveless cream-colored dress with a single strand of pearls" Diana hinted she'd be lonely upon her return to England. Couric said at one point she asked Diana if she was "excited to home" following a busy trip stateside. And, according to Couric, Diana replied, "I would be, but I'm going home to an empty house."
At the time Diana had been separated from Prince Charles since 1992 and their divorce was about to be official.
Diana asked for tips on how to limit Harry and William's TV time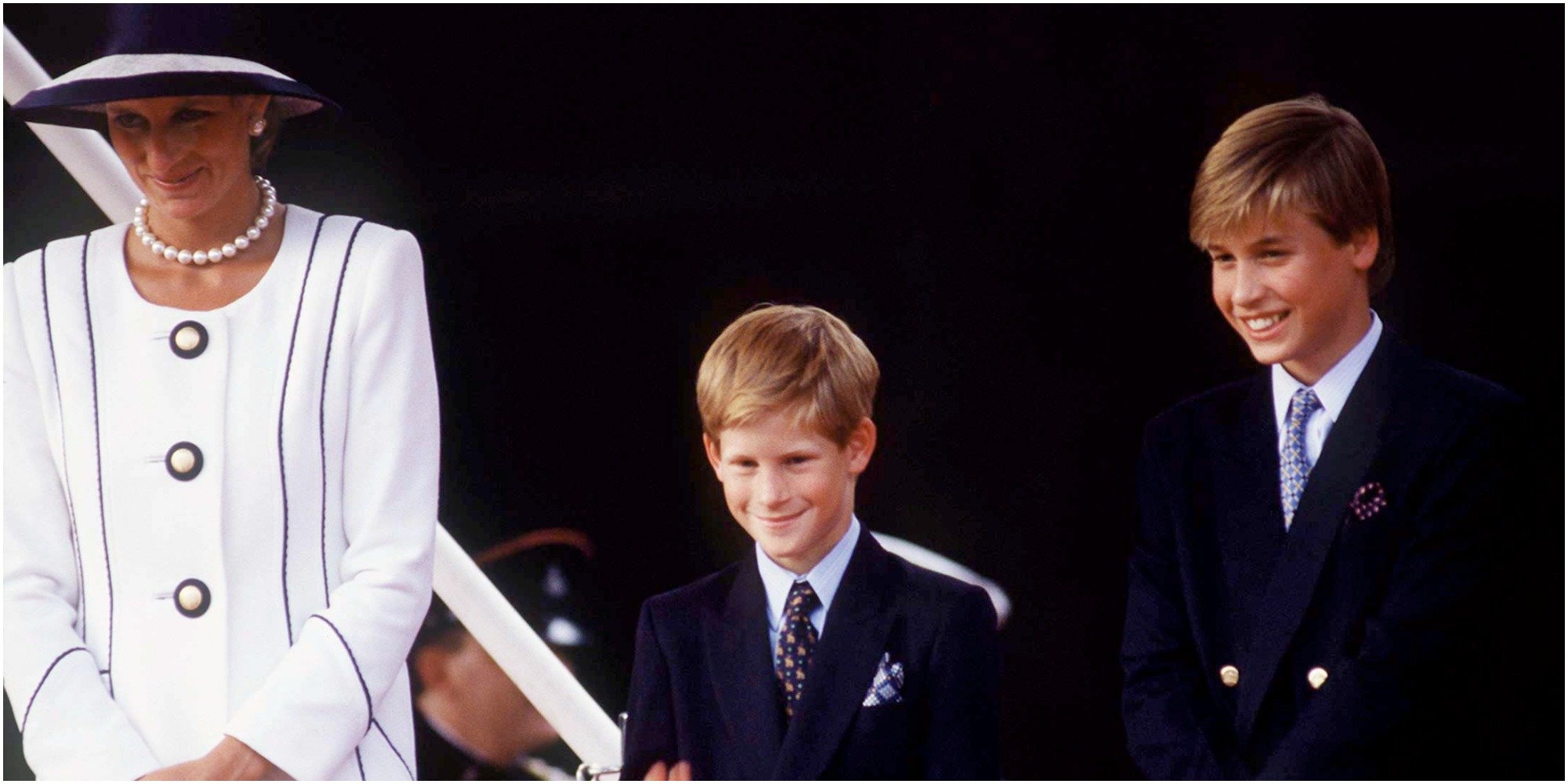 In addition to suggesting she invite friends over to her Kensington Palace apartment Couric also dispensed some parenting advice to Diana. As Couric recalled in Going There, the Princess of Wales asked for ways she could keep her sons from watching too much TV.
"'How do you keep your children from watching too much telly?'" Couric remembered Diana asking her. She elaborated a little bit, saying she'd been having a "terrible time" getting then-13 William and 11-year-old Harry to turn off the TV. So what did the journalist and others seated near Diana at the luncheon suggest she do? "I think we told her to hide the remote," Couric said.
Now both parents — William, the Duke of Cambridge, has three kids while his younger brother, the Duke of Sussex, is a father of two — Diana's sons are probably doing what she did. When they go to functions chances are 39-year-old William and 37-year-old Harry occasionally talk parenting.
Katie Couric also recalled interviewing a 20-something Harry in her memoir
Meeting Diana isn't the only mention of the British royal family in Going There. Couric also shared what it was like meeting (and interviewing) Harry at a 2012 polo match in Brazil. Speaking to Harry as part of a Queen Elizabeth II Diamond Jubilee TV special, Couric remembered him being in a "wild-oats sowing phase." A few months earlier Harry'd been photographed naked. According to ​​DailyMail.com, Couric remembered that Harry smelled of cigarettes. Not only that but alcohol seemed to "ooze from every pore."
In the months leading up to the release of Couric's memoir, Harry explained he'd used drugs and alcohol to cope with the feelings of Diana's death.
Source: Read Full Article