Accessorizing has always been part of my life. As with many Latinx families, my parents made sure I got my ears pierced even before I left the hospital. I wouldn't have had it any other way, and that's why, to this day, earrings are my favorite accessory.
Being from the Caribbean, I've always been attracted to tons of color and extravagant earrings — in fact, I can't think of many people who will actually wear pink-flamingo earrings like the ones my mom gifted me two Christmases ago. Big earrings — especially hoop earrings — always remind me of home, and they've become a way for me to channel my Latinidad subtly. Inspired by my love for earrings, I learned that accessorizing is what makes an outfit complete. You can always count on things like makeup, hairstyle, and even perfume to complete any ensemble.
I've loved fragrance ever since the early 2000s when it felt like every celebrity and brand was launching a new must-have-it scent. I still remember the heavy cloud of body spray in the locker rooms after gym class because every girl in my school wanted to stand out with their own personal scent. But Alexa suggests that perfume is still very much a necessity when it comes to completing your GRWM routine.
"Fragrance is a huge accessory! Growing up the most important women in my life had signature scents and from then on I noticed how important it was to find a scent that fits you," Alexa says. "I absolutely love using Viktor & Rolf Flowerbomb ($148) to top off all my looks and even layer it under more perfumes. It's seriously the perfect amount of sweetness."
For Alexa, favorite fragrances may come and go, but she says Flowerbomb will always be a timeless scent for her, which is why she's fine with wearing it everyday. "My biggest fragrance application tip would have to be a good spray behind each ear to ensure the BEST smelling hugs."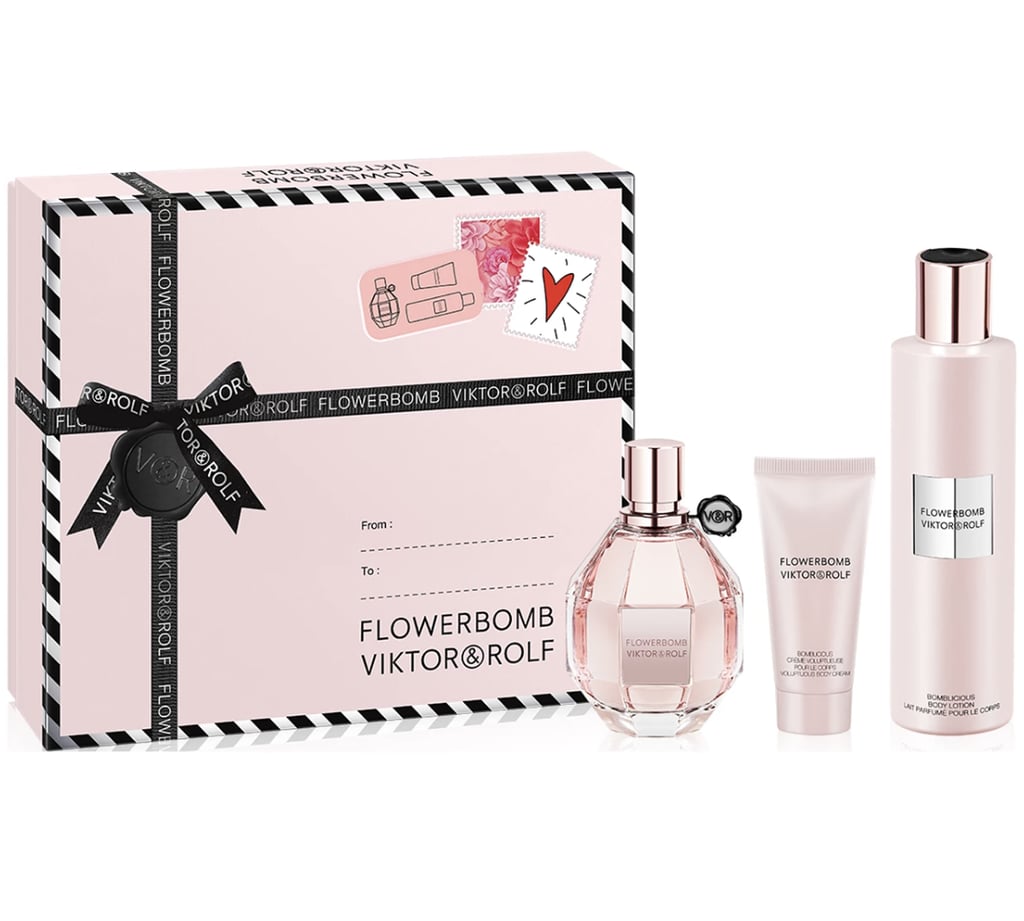 If you rocked a sparkly bag to your quinceañera or prom, you know that a bag can make or break an outfit. Whether you're going on a date or a shopping trip, a trendy bag is always appropriate — at least, according to Alexa.
"I've been pulling so many looks together with a bold handbag lately," she says. "Thrifting has been the easiest outlet for me to find fun bags, but even if you have a simple bag in your collection, you can definitely spice up a simple purse with a scarf around the handle."
You don't necessarily have to be super matchy-matchy either — accessorizing and fashion have no rules. "Some of my favorite looks have come from the thought that I should be pairing items that aren't typically seen together," Alexa says.
So go ahead and throw in a colorful bag with your sparkles — there are no limits.
Hair health and hair styles are increasingly in the spotlight these days, so it's no surprise that you should take your hair's texture into consideration when outfit planning.
"I definitely consider hairstyles an accessory," Alexa says. "I even have outfits that I base off of my curly hair and some outfits I feel I can only rock with a slick straight hairstyle."
And it's not just about playing up your natural hair texture — it's how you style it. For example, if you're rocking a backless dress, it might be better to have an updo to really show it off.
Source: Read Full Article