Beverly Hills, 90210 was the quintessential teen drama of the '90s. The show aired on the popular Fox Network from 1990 to 2000, making it one of the longest-running series of the decade. Created by Darren Star and produced by Aaron Spelling, the show centered around a tight-knit group of privileged California high school students. A coming-of-age specialty, the show focused on many important topics that teens face; alcohol and drug abuse, violence, racism, eating disorders, and teenage pregnancy.
The faces of 90210 represent such a big part of pop culture in the '90s. Some have gone on to bigger and better careers, and some have had financial woes.
RELATED: The Cast Of Gilmore Girls, Ranked By Net Worth
10

Jason Priestley: $16 Million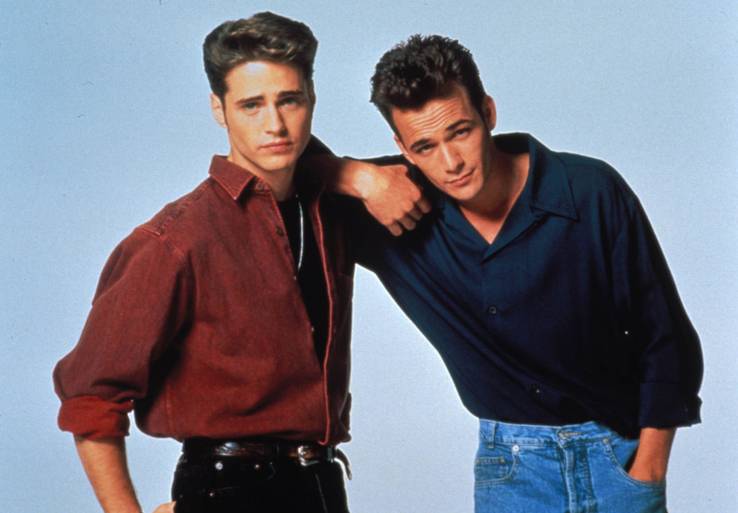 Jason Priestley played Brandon Walsh, the morally sound dreamboat who kept the gang in check time after time. Despite having a slight flirtation with addiction (drinking and later, gambling), Brandon was focused and determined to be a do-gooder.
Though Jason Priestley continues to act, he has found his passion in directing and producing. In 2019 alone, he produced or directed three TV films. He is passionate about race-car driving, and has had ownership shares in several racing teams. His net worth is estimated at just over $16 Million.
9

Jennie Garth: $8 Million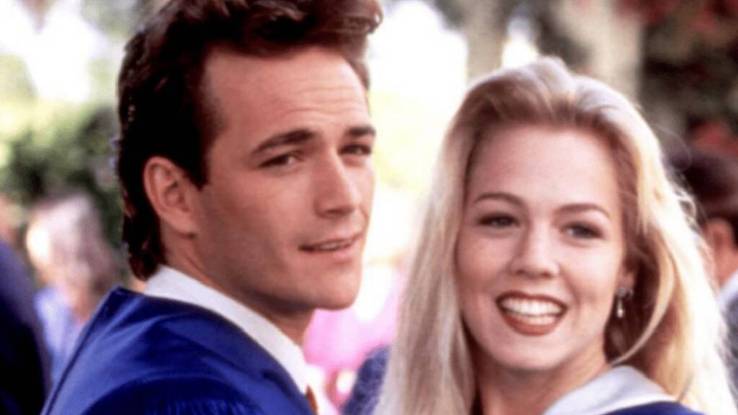 Jennie Garth played Kelly Taylor, a character who had one of the heaviest storylines in the series. Dealing with a drug-addicted mother, and a white-collar criminal father, she didn't have a stable home to keep her grounded. Throughout the series she went through a ton of challenging moments, including a teenage pregnancy, almost being burned alive at a rave, getting raped, and getting shot and suffering from subsequent amnesia. She also had to struggle between choosing Dylan or Brandon for most of the series.
RELATED: 10 Child Stars Who Became Wildly Successful In Other Industries
Though she continues to act in small roles, she also launched her business MomGiftBox.com in 2017. Her net worth is about $8 Million.
8

Shannen Doherty: $10 Million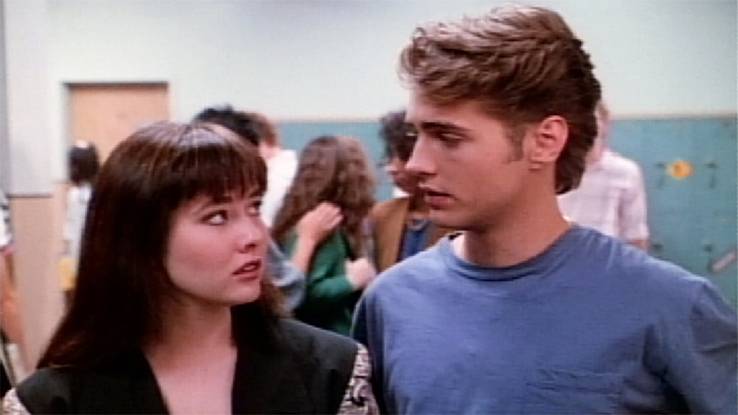 Shannen Doherty played Brandon's twin sister, Brenda Walsh. The original bad girl of primetime, Brenda went a bit dark after the second season. After 4 seasons on the show, she was fired for various conflicts with the rest of the cast during filming. Shannen Doherty went on to play Prue in Charmed. She has appeared in several reality TV shows, including Dancing With The Stars.
An avid animal rights activist, Doherty was diagnosed with breast cancer in 2015 and spent more than a year receiving life-saving treatment. As of 2017, she is in remission. Her net worth is approximately $ 10 Million.
7

Tori Spelling: $500,000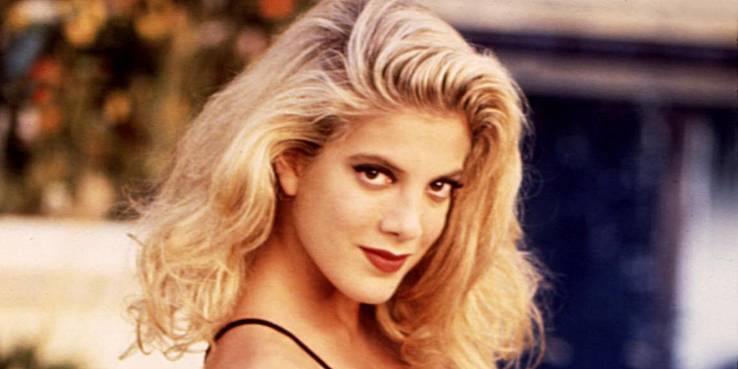 Tori Spelling arrived on the set as the young daughter of the director, Aaron Spelling. Growing up in Hollywood, she seemed to be perfectly cut out for the role of Donna Martin. Her character was very ditzy and loveable; a friend to almost everyone. In real life, Tori Spelling has had quite a lot of stress in recent years.
RELATED: 5 Co-Stars Who Dated and Broke Up (& 5 Couples Still Going Strong)
After her husband Dean McDermott, was unfaithful, the pair reconciled, had some more children, but then ended up with severe financial troubles. Despite having published a bestselling memoir and being the center of successful reality TV show Tori & Dean: Home Sweet Hollywood, the actress is estimated to be worth less than $500,000.
6

Brian Austin Green: $10 Million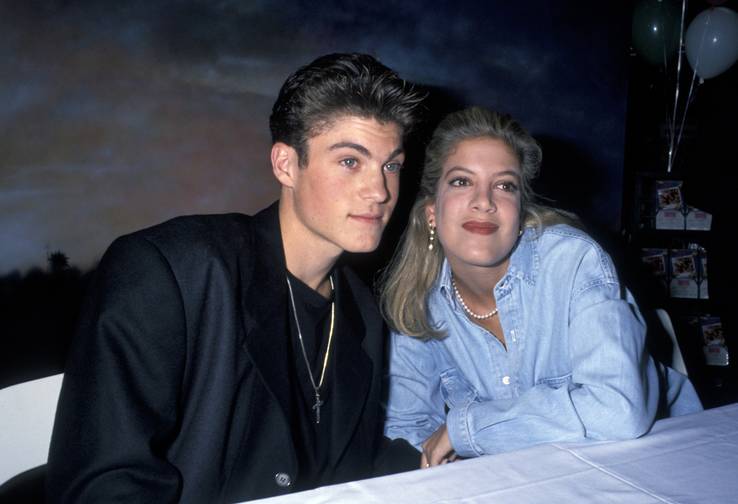 Brian Austin Green played David Silver, a character who struggled to be accepted into the cool crowd. The book-smart David was the love interest of Donna Martin, and the pair dated quite consistently throughout the series.
Brian continued his acting career after 90210 ended, and played the role of Sean Healy for two seasons in the television show Anger Management. He has been married to Megan Fox since 2010, and the couple have four children together. His net worth is about $10 Million.
5

Tiffani Thiessen: $10 Million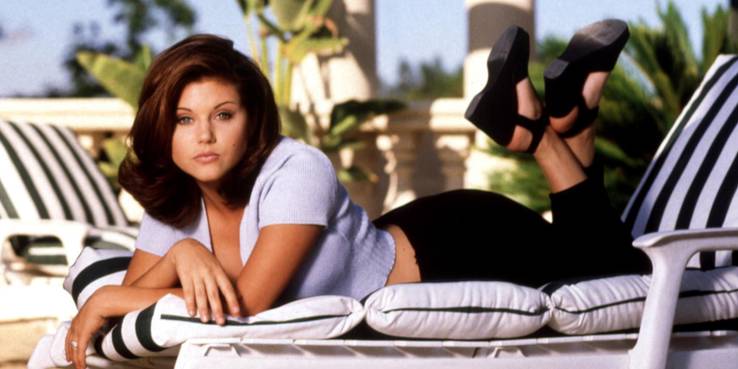 Tiffani Thiessen arrived on the set of 90210 after Shannen Doherty's departure, making her debut as Valerie Malone in season 5. A troubled teen, she came to live with the Walshe's after her father's tragic death. She quickly became the romantic interest of Dylan, Steve, Brandon, and many others during the course of the series.
RELATED: 10 Ridiculously Expensive Things The Characters In How I Met Your Mother Bought
Tiffani went on to play a lead role in USA Network's White Collar and appeared in several films. Her net worth is estimated at approximately $10 Million.
4

Gabrielle Carteris: $3 Million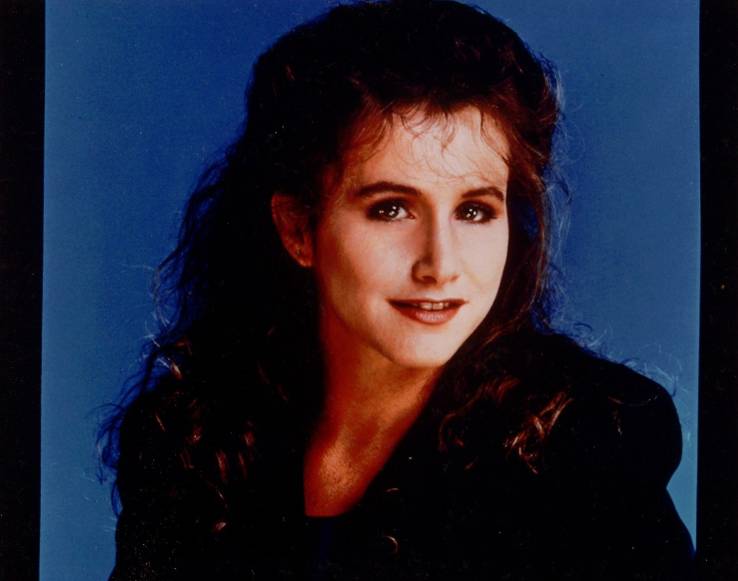 Gabrielle Carteris played Andrea Zuckerman, a lead character until season 5, with recurring roles in the subsequent seasons. She was the valedictorian and known as one of the most studious characters on the show.
She got pregnant right after high school and initially decided to have an abortion, but then changed her mind and decided to keep the baby. Though Gabrielle continued to accept small roles in television and film, she pursued a career as a trade union leader, and is currently the president of SAG-AFTRA, since being elected in 2016.  Her net worth is $3 Million.
3

Kathleen Robertson: $3 Million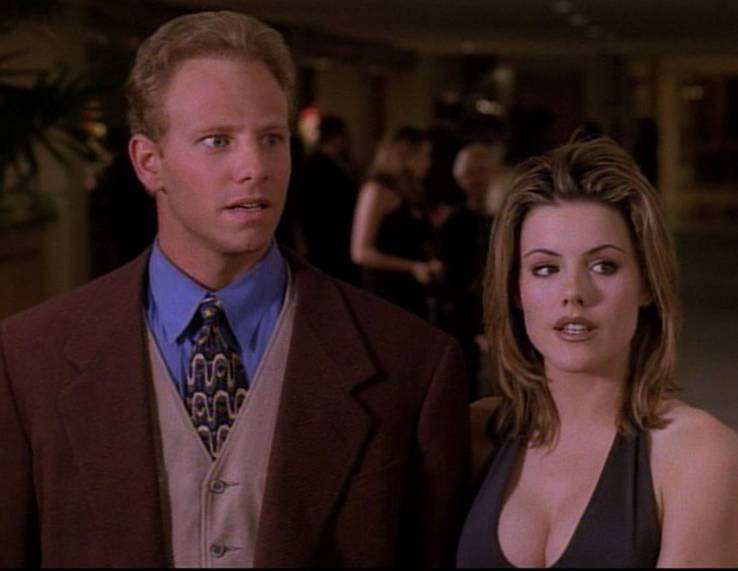 Kathleen Robertson played Clare Arnold, a character that first appeared in season 4 of the show. She was originally interested in Brandon when he was in college, and she was still a high school freshman. Later, she became Kelly and Donna's roommate at their beach apartment and started dating Steve.
RELATED: Every Cast Member of Freaks and Geeks' Net Worth, Ranked
Kathleen has also played lead roles in the television series' The Business, and most recently, Northern Rescue. Her net worth is about $3 Million.
2

Ian Ziering: $8 Million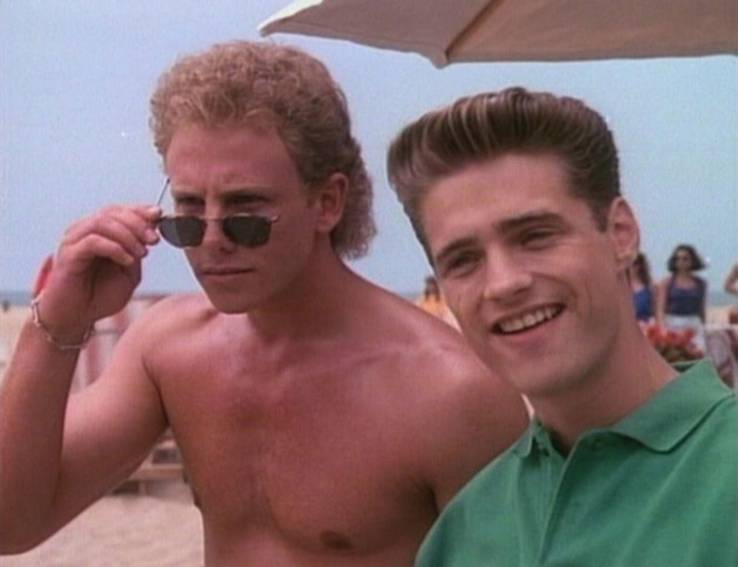 Ian Ziering Steve Sanders, the quintessential Beverly Hills rich, blonde boy who attracted people with his happy-go-lucky personality. Best friend to Brandon, he also dated Clare in seasons 6 and 7.
After the 90210 years, Ian was cast as Fin Shephard in the Sharknado series. He also played Blue Devil in the DC Comics series Swamp Thing. His net worth is estimated to be just over $8 Million.
1

James Eckhouse: $2 Million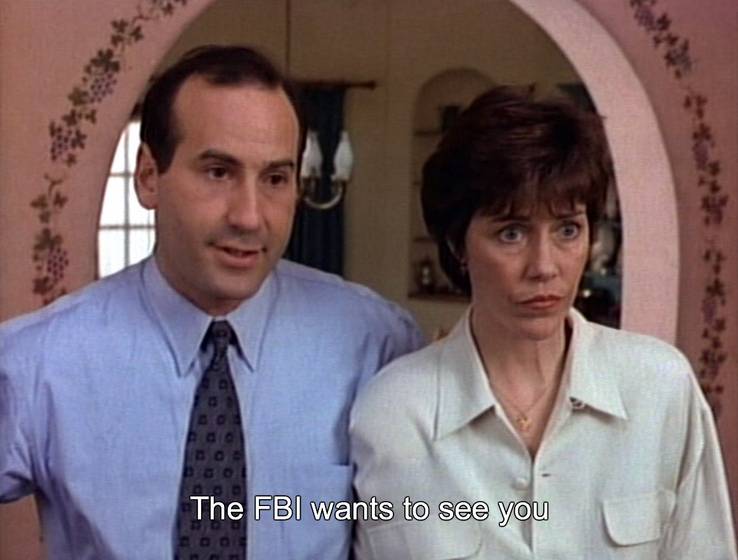 James Eckhouse played Jim Walsh, Brenda and Brandon's dad. The Walsh home was often filled with their children's friends, and they became confidantes in many different situations. James has had several small television roles, including spots on CSI: Crime Scen Investigation, The Good Wife, and Days of Our Lives.
 Despite still acting, he has kept a rather low profile and enjoys the simple things in life. He has a net worth of about $2 Million.
NEXT: Every Cast Member Of Full House's Net Worth
Source: Read Full Article