Most of us can hardly remember a day going by when we didn't hear some news about Prince Harry and his gorgeous wife Meghan, Duchess of Sussex. The pair seem to be an unmoving force in a tumultuous world. They recently decided to celebrate their love in a really sweet way. Read on to learn how.
Prince Harry and Meghan Markle share their love with the world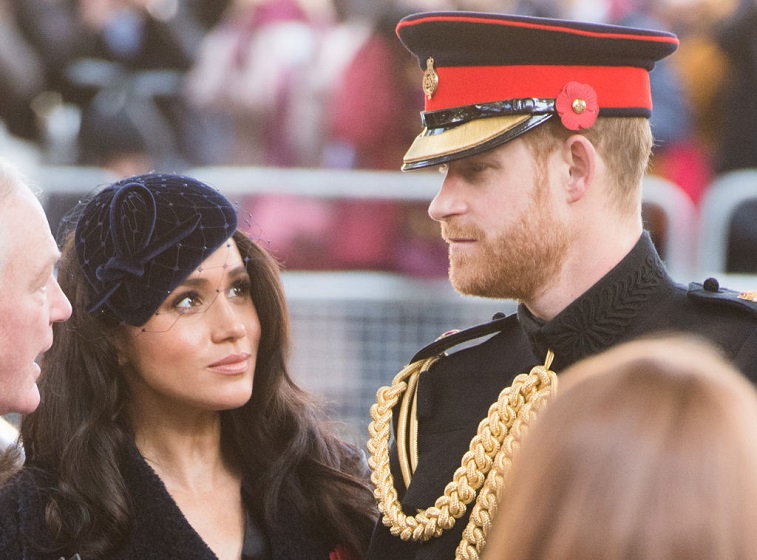 The couple recently posted a few beautiful photos of the two of them on their official Instagram. The post is memorable because on the day it was shared on November 27, the couple announced their engagement and they would go on to arguably be the more famous couple in the entire world.
The postreads: "On this day, two years ago: 27th of November 2017, Prince Harry andMeghan Markle announced the news of their engagement, later becoming TheirRoyal Highnesses The Duke and Duchess of Sussex! They have since celebratedtheir wedding anniversary and welcomed their son, Archie, into the world ❤️"
The post included a few photos of the royal couple
There are a number of sweet photos included in the post that has fans reminiscing about Prince Harry and Meghan Markle's royal courtship. The now married couple has a beautiful son to show the world how much they mean to each other.
One of the images shows the duo holding hands and walkingwhile enjoying each other's company. Another is a candid wedding photo. There'seven one of baby Archie with the royal couple. Fans were more than on boardwith the post and appreciated the sentiment.
Fans of the royal couple have a lot of feelings about the post
Fans shared their feelings with the couple with a variety of comments. "Such a beautiful couple happy engagement anniversary wishing you all the best and many more years to come 💕💕💕," an Instagram user posted.
Another user said, "👏👏👏 Sotickled to see this post. Many of us have been tweeting our memories of thisjoyous moment!!!!!! Continued love and happiness! Have a wonderfulThanksgiving!!! Kisses to our little dumpling!!! ❤️❤️❤️😍😍😍"
"I wish you all the happiness in the World. Please, keep onsharing with each other and giving us those nice sweet lovely tigs. Never takeyour beautiful love for granted. You are loved by many!! ❤️❤️❤️❤️Happy engagement Anniversary!!" another Instagram user added.
"Be brave Meghan! Remember, you are the princess of thepeople 😍" someone else wrote.
"Iconic! The most intelligent beautiful & authentic royals!Our Duke & Duchess are truly the best 👑💕" anotherInstagram user said.
Why do people seem to love Prince Harry and Meghan Markle so much?
Prince Harry and Meghan Markle have captured the hearts of millions of people all over the world. They are a unique royal couple and are clearly so in love. They aren't willing to compromise their feelings for anything and that's an amazing thing to see. People have rallied around them for numerous reasons. The way the media has treated the royal couple is enough to give anyone Princess Diana flashbacks. But royal fans are standing strong behind Harry and Meghan and support whatever they choose to do next.
Source: Read Full Article