On Saturday, April 16, the Full Moon will be in Libra. Full Moons are a time for releasing and relinquishing. If you have an excess in your life, then this is the time for it to be drained through silent meditation, exchanging thoughts, or spiritual practice.
In the zodiac, Libra represents the energetic intention of equity, fairness, and emotionally sound behavior. Under this sign's influence, our feelings are subject to flow and change direction with the wind. While reaching a place of balance and rationality can be difficult, the Full Moon in Libra marks a time for us to operate with a clear mind. Frustrations over what is seemingly unfair will be quick to surface, but making the most of this transit means managing our anger and choosing the high road.
Within our birth chart, Mars represents the feeling of anger, sandwiched between the feeling of being powerful and genius. Mars symbolizes our willingness to take control of our reality. With Mars in Pisces forming a trine with the Full Moon in Libra, our main challenge is to be based in reality. Creative thinking can lead us to focus on the wrong things, misunderstand interactions, and feel victimized when there's no harm done. Even though being reasonable may feel counterintuitive, it is better than losing your cool. Stay smart, hottie. This Full Moon will test your patience.
Read your horoscope for the Full Moon in Libra

Aries
Release the notion that you understand how you are perceived, and you'll feel free. It is unfair to subject yourself to judgment. You were not given breath to be someone's exhaled fantasy. Be the fullest version of yourself and turn your attention back onto you.
Taurus
Whatever you can't understand will drop hints in your day-to-day life, illuminating itself through feelings of exhaustion and professional resistance. Learn to trust your intuition and refrain from chasing pipe dreams. That thing seems too good to be true is likely to blow up in your face.
Gemini
Let sweetness and tenderness in, and you'll realize how fun the world can be. Welcome romance and creativity without expectations, and you'll be surprised how the universe will bring you what you need. Wisdom comes from using your mind.
Cancer
For you to grow, you must leave your comfort zone. There are no ifs, ands, or buts about that. You're not meant to stay too close to home, at least not right now. Even our caretakers have lives outside of us, secrets that we were not intended to know, and legacies they must pursue. You are the same, Cancer.
Leo
Your emotions can distract you from your better judgment. Your willingness to lean too far into fairness can distract you from what is right. You must not lose sight of equity when making judgment calls. Do not be too lenient within your relationships. Being reasonable is a must.
Virgo
You know that it is time for your to ascend, transform, and enter the next stage of your life. The desire to hold onto outdated aspects of your life is rooted in emotional attachment. Have you taken time to reflect over past lovers, the ones who got away, the heartbreaks that still ache? Once you release them, it'll be easier for you to bloom.
Libra
Your friends need you; what else is new? Libra, you are a blessing in so many people's lives. Your willingness to leap to help your loved ones makes you an invaluable person in the lives of many. Allow those around you to help guide you through an emotional release. You might be harboring emotions that need to be truly felt. Give yourself time.
Scorpio
If you let your subconscious rule you, you'll be consumed by an echo chamber of fear. Scorpio, you were not born to be a psychic or a mind reader. You were intended to live life and trust what the universe reveals to you. You will block some of the most powerful blessings if you become consumed by what you think could go wrong. What do you want to do right?
Sagittarius
You'll never have the love you desire if you continue to rationalize love. If you keep trying to intellectualize or push away your emotions, Sagittarius, you'll see how far it gets you. A message from your favorite astrologer: It won't get you that far. When you release your emotions from the cage you created for protection, your heart will have the chance to grow.
Capricorn
Your bed is calling for you, Capricorn. It's time for you to make yourself at home, literally. Your energy levels will thank you. Diligence is your method of operation, which is extremely respectable. Ensure that your affairs are in order and refrain from burying yourself under your workload. You won't get much personal growth done hustling like that.
Aquarius
It's so easy to rely on what you've learned to make sense of the world, but try not to leave your mind at school. Your teachers laid the groundwork to help you continue to understand the world around you. This Full Moon is requesting that you take time to critically think. Take what you know and put your personal spin on knowledge.
Pisces
You feel the deep desire to keep up, but make sure you aren't taking on more than you can carry. Sometimes, you must push yourself to emerge anew. The problem is when you expect yourself to handle more than is possible. Major changes are occurring within your life. Allow yourself space to process them, and then move accordingly.
Full Moon Gifts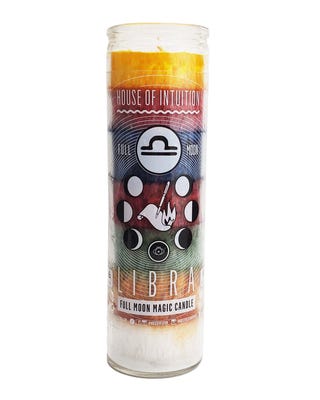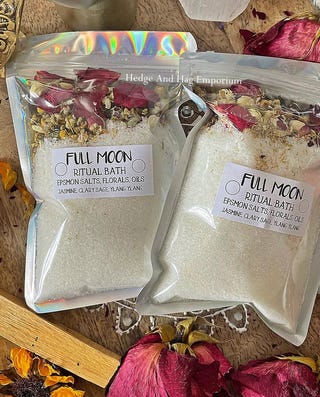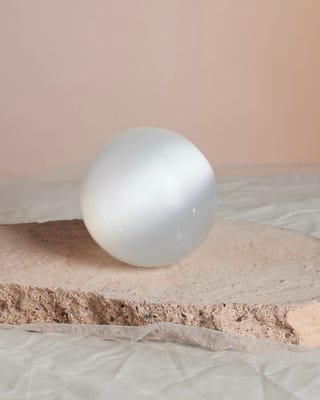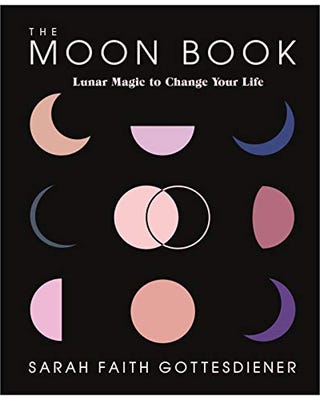 Source: Read Full Article