Now that the details of "Megxit" are becoming well-known, it seems like everyone has more questions than ever. Everyone wants to know exactly what is going on behind palace doors, and fans around the world are searching for answers.
We have known for quite some time that Prince Harry and Meghan Markle have been thinking of leaving the United Kingdom, and now that is one decision that has been finalized. For a while, there was speculation that the couple would consider a move to Los Angeles, which had their American fan base pretty excited.
However, it was recently announced that they have chosen to split their time between the UK and Canada. This is actually not too surprising, since Meghan herself lived there for quite a few years, and loved the experience. The one detail that we don't know yet is exactly where in the country Meghan and Harry will choose to call home.
There is talk of them settling down in a few different areas, but nothing has been confirmed. So, where in Canada will Prince Harry and Meghan Markle live?
Splitting from the royal family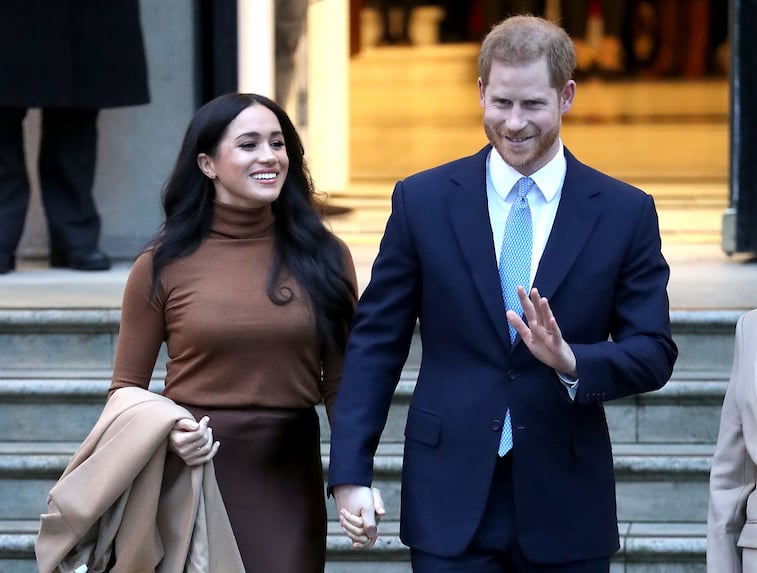 Being part of the world's most famous family seems like a dream for just about anyone, but for Meghan and Harry, it was anything but that. They are an extremely private couple, and ever since they got married in 2018, they have been dealing with an overwhelming amount of unwanted attention.
Meghan and Harry have been taking heat from the British tabloids for almost every decision that they make, with some sources even going so far as to make a mockery of them. As if that weren't bad enough, they have faced intense scrutiny regarding their personal decisions, such as traveling by private jet, as well as Meghan's skills as a new mother and even her status as the first mixed-race royal.
Finally, they made the decision to step back and resign from their roles as senior members of the royal family. 
Prince Harry and Meghan Markle move to Canada
Meghan and Harry most likely debated for a while as they were thinking about a place to live so that they could have a quieter family life, more privacy, and time with baby Archie out of the spotlight.
Global News recently reported that the couple has decided on Canada, although a specific location hasn't yet been announced. It is not to say that Meghan and Harry don't have several options. However, there may be one downfall.
As it turns out, The Washington Posts reports that although the residents of Canada don't mind if Harry and Meghan decide to relocate to the country, they would be pretty upset if taxpayer money was used to cover the cost of them living there.
Although an online petition has been circulating, details have not been worked out. The royal couple does plan to support themselves, but the fact remains that their security could cost taxpayers a pretty penny. 
Where in Canada will Prince Harry and Meghan Markle live?
Where are the places in Canada that Meghan and Harry may be thinking of living? Fans seem to think that the two most likely places are Toronto or Vancouver. Why these two cities?
The couple obviously enjoys the atmosphere of Vancouver, since they recently vacationed there and reportedly loved it. Let's not forget Meghan's love for Toronto, since that is where she filmed her hit show, Suits. Thecity obviously holds a special place in her heart, and Harry visited her there pretty often in the early stages of their relationship.
While it is possible that Meghan and Harry could choose any location, we have to agree that either Toronto or Vancouver seems most likely. 
Source: Read Full Article