Fans are beyond excited for Gwen Stefani and Blake Shelton to get engaged. These two lovebirds clearly enjoy being together and their relationship is lasting even longer than either of them expected it to. So why aren't they making their union official?
Only Blake and Gwen can answer that question for real. But somefans speculate it's because both have gone through plenty of heartbreak overthe course of their lives and both have been married before. Neither one is ina rushto get married and risk being hurt all over again.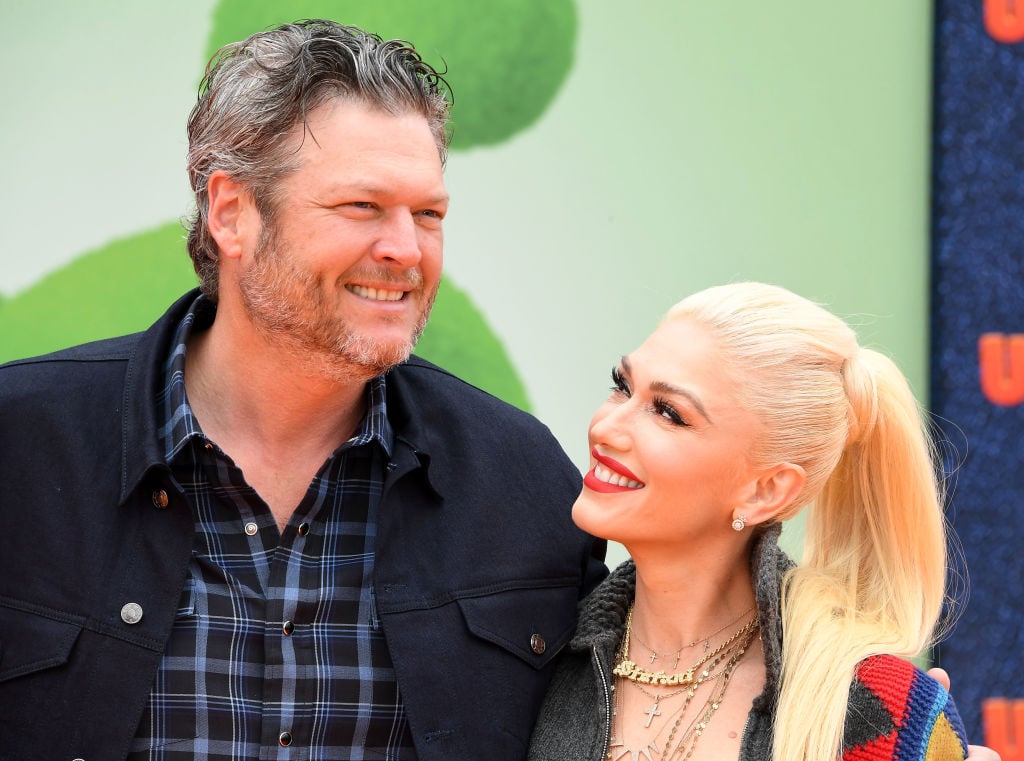 No one expected Blake and Gwen to last beyond the rebound phase
When Blake Shelton and Gwen Stefani met while hosting The Voice, fans immediately began tosuspect that these two had some crazy chemistry going for them—and they were right.Even though the two recording artists came from different worlds, they stillhad a surprising amount in common, too.
When both Gwen Stefani and Blake Shelton announced they'd be divorcingtheir respective spouses, fans knew they'd wind up dating each other. Butsticking it out for more than 3 years? That's been surprising for just about everyonewho assumed their relationshipwas nothing but a rebound. It even seems like a shock for Gwen and Blake themselves.
They're feeling the pressure to get married
During a recent appearance on TheEllen DeGeneres Show, Ellen presented Blake Shelton with an "engagementcountdown clock" as a joke. Shelton joked that he was waiting for Gwen Stefanito propose to him, but apparently that didn't go ever well with Gwen.
When Blake Shelton brought up the idea, "Shegoes, 'You know this is not how this is gonna work,'" he said.
Even though the clock was a bit of a gag, Blake Shelton tookit home and even Gwen Stefani appreciated it. "Man I left [the show], I said, 'Hey, I'm gonna takemy clock with me'… There wasn't any glass on it, I guess for camera purposes.They didn't want the reflection, so she said she wants to have the glass putback in it and then she's gonna send it over to me," Shelton said.
And Gwenloved it when they received the finished version. Shelton explained: "Sheloves it. She loves Ellen, any gift from Ellen."
Will Blake and Gwen get married soon?
While it doesn't sound like Gwen Stefani is planning to propose toBlake Shelton, that doesn't mean they are destined to keep their relationship casual.There's a goodchance that Shelton was already planning to pop the question even before hegot the clock as a gift.
Based on their body language and their clear devotion to eachother, fans are speculating that Shelton and Stefani could get hitched as earlyas this year. But since both of them are a little older and wiser (He's 42, she's49), they're not likely to rush into marriage before they're absolutely surethey're ready for it.
Sounds like a very mature decision for this couple!
Source: Read Full Article