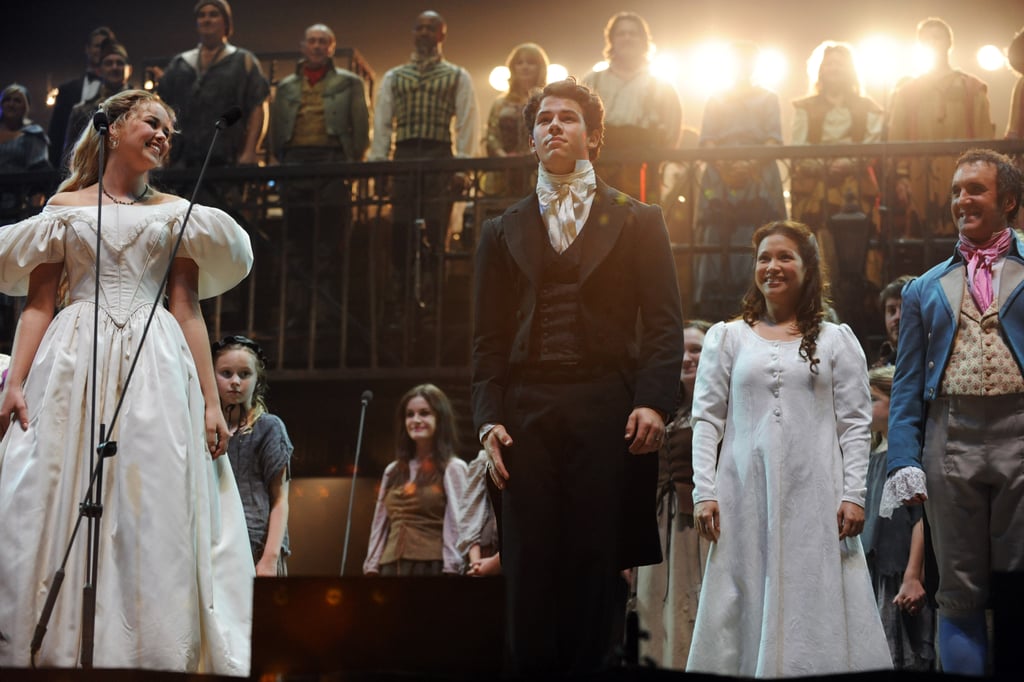 You'll Have a Heart Full of Love After Watching These Clips of Nick Jonas in Les Mis

The Jonas Brothers are back in business again, but as you probably know, all three of them have been plenty busy with their own projects since they last worked together. What you might not expect: one of them dipped their toes into the musical theater waters — not once, but twice! As it turns out, Nick Jonas actually has quite the history with Les Misérables, the epic musical that's one of the most recognizable musicals in history. He appeared on Broadway with the show as a boy, playing kid rebel Gavroche, and then returned to the Les Mis family in 2010 to sing the role of Marius in the musical's 25th anniversary celebration concert.
If you're curious what Nick Jonas sounds like singing epic Broadway music instead of pop songs, wonder no more! We've scoured the internet to bring you clips of his roles in Les Mis, from his childhood Broadway debut to performing at the milestone concert in 2010. Check them out below!

Source: Read Full Article