Add these dates to your GCal:
My dear Virgo, remember you are worthy this month! The universe is encouraging you to reclaim your value, especially as it relates to your paycheck. The month kicks off with the New Moon in Libra on October 6 in the area of your money and self-worth. A New Moon is when the Moon and Sun form an exact connection together in one sign. Situations that develop now can spark change in this area of your life. If you have put in the work and don't feel as if you were properly compensated, you now can have the necessary conversations surrounding this. Remember that in order for others to recognize your worth, you have to do so first!
October is also a time where the stars are encouraging you to reorganize, renegotiate, and look at the details of your finances in a major way. Lucky for you Virgo, this is your superpower! Perhaps there are some agreements and contracts that are no longer beneficial to you? This need to perform a clean sweep will be encouraged by Mercury Retrograde in Libra in your money sector, until Mercury moves direct on October 17. After this date, you will be able to move forward with a better financial perspective and more confidence in asking for what you deserve. It's important to remember that Mercury Retrograde does affect you more heavily than other signs—it's your ruling planet, after all. There is a post-retrograde shadow period until November 2, so holding off on important decisions until then will be beneficial to you.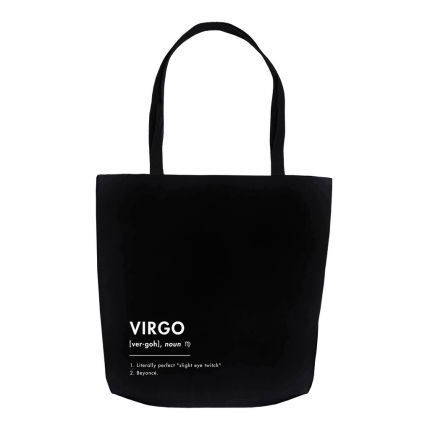 On October 20, there is a powerful Full Moon in Aries that will illuminate your eighth house of shared resources, legal matters, and other people's money. A Full Moon occurs when the Moon is directly opposite the Sun in the sky, causing the bright effect that we all know and love. Expect this lunar activation to bring about major changes to your finances like receiving a loan, mortgage, or a sum of money that you've been waiting for. You've put in the work, and the Full Moon's positive connection with expansive Jupiter in Aquarius in your sixth house is giving you the financial recognition you deserve.
As the month winds down, the Sun moves into the fixed water sign of Scorpio in your communication sector. Fixed water is all about staying the course and allowing your emotions to steer your direction. This is kicking off a season that focuses on how you communicate and articulate yourself, especially when it comes to work. Prepare for serious projects to come your way, but take it one step at a time and don't overwhelm yourself with the details, Virgo.
Source: Read Full Article